Lambert and I, and many readers, agree that Ukraine has prompted the worst informational environment ever. We hope readers will collaborate in mitigating the fog of war — both real fog and stage fog — in comments. None of us need more cheerleading and link-free repetition of memes; there are platforms for that. Low-value, link-free pom pom-wavers will be summarily whacked.
And for those who are new here, this is not a mere polite request. We have written site Policies and those who comment have accepted those terms. To prevent having to resort to the nuclear option of shutting comments down entirely until more sanity prevails, as we did during the 2015 Greek bailout negotiations and shortly after the 2020 election, we are going to be ruthless about moderating and blacklisting offenders.
–Yves
P.S. Also, before further stressing our already stressed moderators, read our site policies:
Please do not write us to ask why a comment has not appeared. We do not have the bandwidth to investigate and reply. Using the comments section to complain about moderation decisions/tripwires earns that commenter troll points. Please don't do it. Those comments will also be removed if we encounter them.
* * *
The boab trees of the remote Tanami desert are carved with centuries of Indigenous history – and they're under threat The Conversation
Latest US inflation data raises questions about Fed's interest rate hikes Guardian
The Geopolitics of Stuff (discussion) Kate Mackenzie, Tim Sahay, Thea Riofrancos, Skanda Amarnath, and Joe Weisenthal Phenomenal World
Climate
Australia has hundreds of mammal species. We want to find them all – before they're gone The Conversation
Water
As Himalayan Glaciers Melt, a Water Crisis Looms in South Asia Environment360
#COVID19
It's time to redouble and refocus our efforts to fight covid, not retreat BMJ. "Yet pandemics do not end with a flip of a switch. Despite the widespread belief that the pandemic is over, death and disruption continue. As Americans embrace what McKinsey and Company has called 'individual endemicity'—in which people let their risk tolerance dictate the preventive measures they take—transmission rates remain at dangerous levels in nearly every county of the US." Given the reality of superspreading, vaccine escape, and Long Covid, "individual endemicity" is like letting a small group of arsonists write the firecode, good job McKinsey.

Without a nasal vaccine, the U.S. edge in fighting Covid is on the line Politico. Edge? What edge? "'Why in the world do you think that if you [spray] a vaccine up the nose … you can do any better?' [William Haseltine, a former professor at Harvard Medical School with expertise in HIV/AIDS and genomics] asked POLITICO." Even I know the answers: Because the nasal sprays 1) activate mucosal immunity, which Pfizer and Moderna's intramuscular meal tickets ka-ching do not do; and 2) the virus propagates initially in the nose, so kill it there, before it spreads to the rest of the body. Perhaps I'm too hopeful; I don't want anybody to believe in panaceas as oppposed to a layered approach. But it's beyond surreal that we aren't taking testing and development of this technology seriously. Even if we do live in a Third World country, we should be able to do this. (We are also giving anti-nasal vaccine narratives time to take root, which will wreck uptake even if they do work. Haseltine's quote is a fine example of this.)

A randomized, placebo-controlled trial of a nasal spray solution containing broadly potent neutralizing antibodies against SARS-CoV-2 variants in healthy volunteers (preprint) medRxiv. From the Discussion: "COVITRAP™ is a medical device innovated to support mucosal immunity via a dual mechanism of action in which a broadly potent neutralizing human IgG1 anti-SARS-CoV-2 monoclonal antibody cocktail produces inhibitory effects against multiple variants of concern (VOCs) in nasal fluid, and a steric barrier-forming agent, HPMC, fortifies the mucus layer. COVITRAP™ exhibited broadly neutralizing activities against SARS-CoV-2 pseudoviruses of Ancestral, Alpha, Delta, Omicron BA.1, Omicron BA.2, Omicron BA.4/5, and Omicron BA.2.75 variants. The preclinical studies following the ISO 10993 standards of medical devices showed good biocompatibility based on cytotoxicity, skin sensitization, and intracutaneous reactivity evaluations as well as satisfactory safety profiles by both acute and subacute systemic toxicity investigations." Not a silver bullet, what with thrice-daily administration. That said, the institutions are reputable. A smallish Southeast Asian country was able to develop this technology, secure approval, produce, and bring it to market while we in the rich West sat on our pasty white fundaments and, to put it politely, twiddle our fingers. Ye Gods! (Now that I've got that off my chest, Brain Trust attention would be welcome….)
China?
WATCH LIVE: 20th Communist party congress South China Morning Post

Do Chinese People Like Xi Jinping? You Won't Find an Easy Answer Online WSJ

Math that supports Zero Covid:

The burn-through rate is easily quantifiable, and MTBF is largely a question of interventions- rescinding labor protections, prison labor, migrant "guest workers" etc, to try and push back the date of system failure- but eventually, you just run out of people.

— Naomi Wu 机械妖姬 (@RealSexyCyborg) October 15, 2022

As has happened in the West, where capital decided non-pharmaceutical interventions were bad for business, whipped workers (and school children) back into unsafe spaces, and then stood aghast at the entirely predictable result: a labor shortage.

The national centralized procurement of proprietary Chinese medicines is coming, and the traditional Chinese medicine industry is facing a reshuffle What China Reads
India
India's largest private lender HDFC Bank reports profit up 20% Reuters

Meta Said Damaging Internal Email is 'Fake', URL 'Not in Use', Here's Evidence They're Wrong The Wire. Multipolarity has many facets.
Australia is now living with COVID-19, but in aged care, thousands are dying with it ABC Australia. Everything's going according to plan.
Syraqistan
Egypt temporarily bans hugely popular 'mahraganat' singers Agence France Presse

Behind The Iranian Riots Moon of Alabama. I do tend to be suspicions of video-fueled narratives that cause PMC knees to jerk, especially when their correspondence to Administrative geopolitical objectives is overly neat and too well-timed.
Imran Khan Wins Majority of Seats in Pakistan's By-Elections Bloomberg
Dear Old Blighty
'We've messed this up': Tories plan for life after Liz Truss FT. Tory clang birds:

Extraordinary state of affairs in which the most senior adviser to the British prime minister has had to recuse himself from two major domestic and foreign policy areas in a single day. Perhaps the inevitable consequence of being secretly seconded to No10 from a lobbying firm. https://t.co/5GmJn9Ph44

— Gabriel Pogrund (@Gabriel_Pogrund) October 16, 2022

The wasteland of British politics M. K. Bhadrakumar, Indian Punchline
European Disunion
Germany's Apokalypse Now The Tablet

EDF says strike hits a third of French nuclear plants, delaying maintenance work Reuters
New Not-So-Cold War
Chinese nationals in Ukraine sign up for evacuation after call from FM Global Times. What do they know we don't?

Ukraine war: Kyiv attacked by kamikaze drones, say officials BBC. Big if true:

Kyiv central power station. This is the target. Covers most of Kyiv with heating..

— Robert (@IndieKyiv) October 17, 2022

Kyiv's housing stock of apartment blocks (mostly "Khrushchyovkas") uses "district heating" (one of the largest such systems in the world).

A war Russia set to win M. K. Bhadrakumar, The Tribune

Normalizing fascism:

Nothing to see here, just a senior policy advisor to the U.S. Helsinki Commission publicly drooling over his Ukrainian Nazi internet girlfriend. https://t.co/TxUcAH3JOe pic.twitter.com/MXwEnSsneW

— Moss Robeson (@mossrobeson__) October 14, 2022

Massaaro is a Senior Policy Advisor for the Commission on Security and Cooperation in Europe ("Helsinki Commission"). On corruption, making his Azov connections very natural, so move along, move along, there's no story here.
Jair Bolsonaro attacks Lula on corruption in first head-to-head debate FT
Washington, Guaidó and the Billion-Dollar Circus Venezuelanalysis
Biden Administration
Biden's phantom tech cold war Protocol

Biden's Marijuana Power Grab The American Conversation
Tech
I am being kind, and putting "AI" under "Tech" instead of under "The Bezzle."

Unpacking the Blueprint for an AI Bill of Rights Tech Policy Press

The Exploited Labor Behind Artificial Intelligence Noema

AI Steve Jobs interviewed by AI Joe Rogan The Big Picture. The powers-that-be are pushing AI even more than they're pushing eating bugs (by which I mean you should eat bugs).
Shortages
Toilet Paper Is Going to Get Costlier. Blame Russia Bloomberg. Go long bidets and bumguns. They're better anyhow.
Supply Chain
Latest supply chain crisis could threaten global stash of food, energy FreightWaves. The deck: "You should keep a close eye on barges."
L'Affaire Joffrey Epstein
From Florida prison where she is serving 20 years, sex trafficker Ghislaine Maxwell, 60, pays tribute to her 'dear friend' Prince Andrew and breaks silence on whether she expects to hear from him again, jail plots to KILL her and claims THAT photo is fake Daily Mail
Sports Desk
Well, the game needs fresh blood:

Anyone who says "That's fine, cricket's a gentle game" has not played cricket.

It's a brutally intense game, and this 👇 will lead to permanent physical damage.

It's like saying someone can sprint on a broken leg.

Or that they can do headbutting with a concussion.

Stupidity. pic.twitter.com/Bbl4Ne6luF

— tern (@1goodtern) October 16, 2022
Zeitgeist Watch
On the Loony Van Gogh Protests Matt Taibbi, TK News:

Van Gogh was penniless and lonely and mentally ill and spent his most productive years living in a space smaller than a jail cell, yet he converted his private pain into works of indescribable beauty that touched millions long after he died. The power of art usually has little connection to politics and everything to do with enhancing the individual's ability to appreciate life and be sensitive to its possibilities. Any person moved by a painting or a book or poem should feel an enhanced connection to the world and a horror of destroying life of any kind. Art is the defense against reaction, not the accomplice of it, and destroying or demeaning art isn't progressive, it's just madness. If more oil executives saw and understood "The Sunflower" there would be less pollution, but even corporate greed is less frightening than zealotry. You can buy off an executive, but people who'll not only wreck things for free but do so with excitement and a sense of pride make for a much harder problem to solve.

On the other hand:

Just curious about the appropriate tactics, because if the tomato soup idea was silly and alienating, and setting yourself on fire isn't enough, and lawmakers criminalize protests, and blocking traffic is inconvenient, and books about activism get banned, what are the options?

— derecka (@dereckapurnell) October 15, 2022

On the Alex Jones Verdict: The Very, Very Lucrative World of Lying Zeynep Tufecki, Insight
Imperial Collapse Watch
In Buenos Aires, a city riven by economic and political turmoil, the subway shows up every three minutes. Yeah, that's different from Boston. Boston Globe
Class Warfare
Rent Going Up? One Company's Algorithm Could Be Why. ProPublica

June Homes 'Reinvents' Having a Roommate and It Sounds Less Than Ideal Hellgate

* * *

Column: How did America get addicted to a policy that fails everyone but the rich? Micheal Hiltzik. Los Angeles Times. "There's class warfare, all right, but it's my class, the rich class, that's making war, and we're winning." –Warren "Kindly Grandpa" Buffet. On more or less the same topic–

A Brief History of How We Got Here and Why (video) Mark Blyth, YouTube. From 2019, when Yves hoisted and posted on it. Worth a listen today:

Blyth's periodization, at least, certainly rings true.

The caste struggle for human equality has come to America The Christian Post

Bankruptcy protects fake people, brutalizes real ones Cory Doctorow

Tech CEO calls overemployment trend a 'new form of theft and deception' after firing two engineers secretly working multiple full-time jobs at once Business Insider
Antidote du jour (via):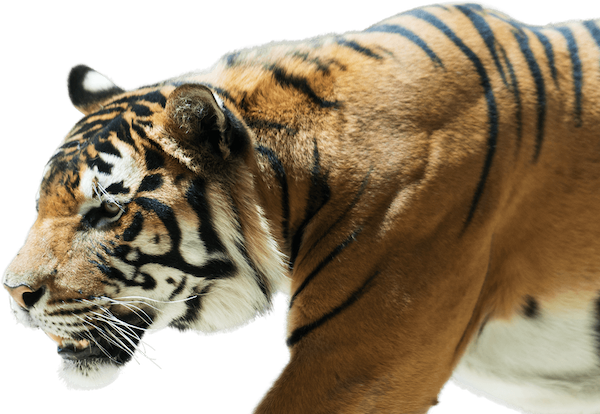 See yesterday's Links and Antidote du Jour here.