Over 1 billion people believe in witchcraft — especially in places with weak institutions ZME Science
Colosseum sewers yield morsels eaten during shows ANSA
Why did the FBI track Nobel-winning microbiologist Salvador Luria? Nature
Climate/Environment
Biden administration quietly approves huge Texas oil export project The Texas Tribune

Ship fires increase and climate claims show worrying trend, says Allianz study The Loadstar
Water
America's Food-Security Crisis Is a Water-Security Crisis, Too Mother Jones

Doctors believe Bruce Lee may have died from drinking too much water The Hill
#COVID-19
Myanmar
German Govt is Funding Myanmar Junta Military Training: Rights Group The Irawaddy
India
China and India easing away from Russian crude oil may be temporary Hellenic Shipping News
Syraqistan
Old Blighty
What are warm banks, and why are so many opening in the UK? World Economic Forum

Hong Kong Demand for British Visas Plunges in Latest Quarter Bloomberg
China?
Inside the Trilateral Commission: Power elites grapple with China's rise Nikkei Asia

US bans Chinese telecom devices, citing 'national security' Al Jazeera
New Not-So-Cold War
***
Biden Administration
The real reason behind Biden's latest pause on student loan payments The Hill
2024
Kanye West announces 2024 presidential bid amid far-right ties Guardian
Democrats en déshabillé
Nancy Pelosi's Next Chapter The Nation. Human rights

Little appetite for Manchin permitting bill in congressional lame-duck session Virginia Mercury
Police State Watch
San Francisco police consider letting robots use 'deadly force' The Verge
Supply Chain/Inflation
The US Has a Bomb-Sniffing Dog Shortage Wired

'War Dog' Diveroli takes PayCargo to court over 'lost $100m' The Loadstar
Class Warfare
Why some L.A. food banks are handing out Thanksgiving chickens this year LA Times
The Bezzle
Crypto Contagion Is Spreading, Fast Wired

Jail Can't Stop This Innovator From Dreaming Big Dirty Bubble Media.

FTX US Donated $1 Million to a Super-PAC Aligned With Mitch McConnell in October Bloomberg
Zeitgeist Watch
Biggest Manure Pile in U.S. History Excreted Sweet Stink of Money AgWatch
Antidote du jour (via):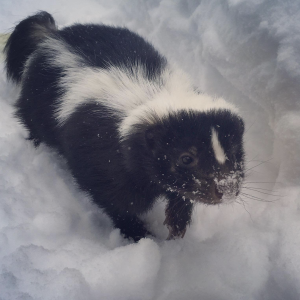 See yesterday's Links and Antidote du Jour here.