Camels battle it out in Qatar beauty contest BBC (David L)
Two Minerals Never Before Been Seen On Earth Found Inside 17-Ton Meteorite LiveScience
Rarely seen 'gustnado' weather phenomenon captured by NT mates playing golf ABC.net. Anthony L: "The dangers of golf."
Emperor Charles V's secret code cracked after five centuries Guardian (David L)
A Machiavellian machine raises ethical questions about AI Financial Times (David L)
The Brain Uses Calculus to Control Fast Movements Quanta Magazine (David L)
Death by Crowding JSTOR (Micael T)
Thai monks fail drug tests leaving temple empty BBC (resilc)
In classical Chinese philosophy, all actions are collective aeon (Anthony L)
Climate/Environment
Where Does All the Cardboard Come From? I Had to Know. New York Times (Kevin W)

The Toxic History of Color Atmos (Micael T)
China?
European Disunion
From Politico's morning newsletter:

ORBÁN'S MOMENT OF TRUTH: European Commissioners Valdis Dombrovskis, Didier Reynders and Johannes Hahn will today unveil a proposal to freeze around €7.5 billion from the regular EU budget earmarked for Hungary — as Playbook previewed last week.

Dangling a carrot: In parallel, the Commission plans to recommend that EU countries approve Hungary's recovery plan — the contract detailing how Budapest would spend €5.8 billion in grants, if it ever receives them. Disbursements under that plan will be contingent on the country implementing 27 key reforms.

No photo op: European Commission President Ursula von der Leyen will break with tradition and won't be traveling to Budapest for the usual recovery plan junket, our colleague Paola Tamma reports.

The ball is now with EU countries in the Council, where both decisions are likely to pass by qualified majority. The Czech Council presidency is working to convince Hungarian Prime Minister Viktor Orbán's government to drop vetoes on an €18 billion aid package for Kyiv as well as a minimum tax on multinationals — Budapest has been blocking both files in an attempt to force Brussels' hand.
Old Blighty
Neverwhere Brexit Britain after Singapore-on-Thames: Switzerland or Silicon Valley? Gerhard Schnyder (guurst)

UK will need a new generation of politicians without #Brexit Wars baggage before UK-EU relations find a new harmony BEERG Blog (guurst)
New Not-So-Cold War
* * *

* * *

* * *
Syraqistan
A Good-Will Government Was Possible in Israel New York (David L)

Flight of the Predator: Jet Linked to Israeli Spyware Tycoon Brings Surveillance Tech From EU to Notorious Sudanese Militia Haaretz
Big Brother is Watching You Watch
Imperial Collapse Watch
As Haiti Unravels, U.S. Officials Push to Send in an Armed Foreign Force New York Times (resilc)
1/6
Two Oath Keepers, including founder, convicted of seditious conspiracy in Jan. 6 case NBC
Biden
Five cars rented by Biden's Secret Service burst into FLAMES in Nantucket Daily Mail
Trump
Denouncing Trump-Fuentes Is a Ploy, Not a Principle Atlantic (resilc)
2022
It really was young voters who did it for Democrats Ryan Grim. Working Families Party acting as a spokescritter for "progressives"?
Senate passes bill to protect same-sex and interracial marriage in landmark vote CNN. Kevin W: "But it was impossible to do the same for Roe-Wade. /sarc"
Our No Longer Free Press
Twitter rolls back COVID misinformation policy Reuters (furzy)
The Bezzle
Crypto exchange Bitfront shuts down Reuters
(resilc)

So BlockFi is a creditor to FTX that lent to Alameda that lent to Emergent which is a shell company owned by SBF that bought Robinhood shares that were pledged as collateral to guarantee to BlockFi the loan to FTX that was used to bailout BlockFi itself

— ayko2718 (@ayko2718) November 29, 2022

More On The Crypto Scam – "There's A Sucker Born Every Minute." Moon of Alabama. Nice shout-out, plus revealing detail on Ukraine involvement.

'I Don't Even Know How To Code': FTX's Sam Bankman-Fried Has Long, Candid Talk With Vlogger CoinTelegraph

Sam Bankman-Fried says he only has $100,000 left in his bank account after FTX collapse: report Business Insider

FTX-backed DEX Serum calls itself 'defunct,' promotes community fork The Block

Influencers Were Paid By Google To Promote a Pixel Phone They Never Used arstechnica
Apple's iPhone Pro Shipments May Fall 20 Million Units Short of Estimates Reuters
A Florida Woman Is Suing Velveeta Claiming Instant Macaroni Was Slow Insider
Class Warfare
The Tragedy Of America's $3.5 Trillion In 'Extra' Savings Heisenberg Report (resilc)

Spanish coastguard finds stowaways on ship rudder BBC (resilc)

Biden, Congress race to avert economy-shaking railroad strike The Hill

Biden Breaks His Promise, Betrays Rail Workers The Lever

Politics Today: Interview with Wolfgang Streeck Crisis & Critique (Anthony L)

"My conclusion was that identity politics is fundamentally a weapon of the Democratic party to derail, deflect, and diffuse a radical class-based politics." Norm Finkelstein on cancel culture@kthalps @aaronjmate
Full interview: https://t.co/MKrtuoD6qL pic.twitter.com/qUbrp54BLm

— Useful Idiots (@UsefulIdiotpod) November 29, 2022
Antidote du jour. Another member of Chet G's photo gallery from Centre Wildlife Care annual adoption/sponsorship campaign. This is Sonic the hedgehog.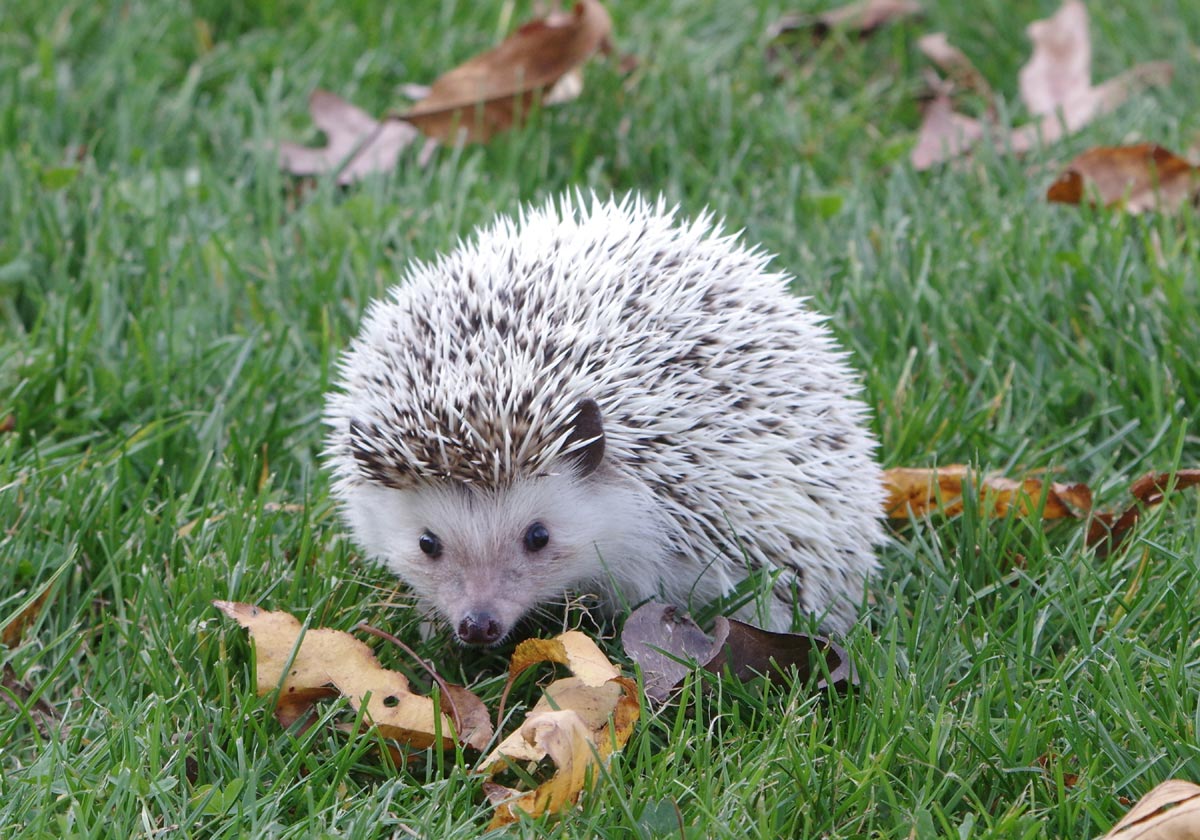 And a bonus (furzy):
Best goalkeeper.. 😅 pic.twitter.com/UVxtb6Bch6

— Buitengebieden (@buitengebieden) November 28, 2022
See yesterday's Links and Antidote du Jour here.