Who Knew Reptiles Could Be Such Romantics? NYT
Harvard study on monkeys reignites ethical debate over animal testing CBS
Guilty Before Innocent Jed Rakoff, The Nation (NL). Review of Daniel Medwed's Barred: Why the Innocent Can't Get Out of Prison.
Sorry, But This Is Not "Repatriation" Hyperallergic
Climate
NASA Finds More Than 50 Super-Emitters of Methane Smithsonian

Indigenous Leaders Fight to Keep Natural Gas Pipelines off Sacred Lands Texas Observer. Exactly like the Gomeroi people in Australia, in yesterday's Links.

In Spain's La Rioja, old vines could future-proof wine against climate change Reuters
Enormous river discovered beneath Antarctica is nearly 300 miles long Live Science
#COVID19
A multinational Delphi consensus to end the COVID-19 public health threat Nature. "Although the nature and vectors of SARS-CoV-2 transmission were not clearly understood early in the pandemic, current evidence guided the panellists to near-unanimous agreement that SARS-CoV-2 is an airborne virus that presents the highest risk of transmission in indoor areas with poor ventilation." Everybody seems to get this except the public health establishment and the governments who listen to them.

Israeli long COVID study: 1 in 3 people fail to regain regular health months later Times of Israel
China?
The Real China Hands Foreign Affairs

US chip-gear makers told to wait for relief from China curbs South China Morning Post

Local government spending:

I've long argued that the only sustainable way China can manage its economic rebalancing and resolve its bad debt is by forcing local governments to absorb the costs by transferring or liquidating assets. This year the process may be starting in earnest.https://t.co/a3HxDeMCzD

— Michael Pettis (@michaelxpettis) November 4, 2022

Forest fire-fighters universally popular:

Warga melepas damkar setelah memadamkan api hutan di Yongcheng, Hunan.

Menjadi pelayan masyarakat di China menyenangkan juga, dihargai secara tulus oleh masyarakat.pic.twitter.com/ogB7EcOEkn

— Daemoen (@Mentimoen) October 29, 2022
China, Vietnam Pledge To 'Manage' South China Sea Dispute Barron's
Myanmar
The Koreas
How a night of Halloween revelry turned to disaster in South Korea Reuters

(LEAD) Ruling party says not time for parliamentary probe into Itaewon tragedy Yonhap News Agency. No doubt they said "now is not the time" about the MV Sewol ferry sinking, too.
Syraqistan
Former Pakistan PM Imran Khan 'doing fine and stable' in hospital after assassination bid Channel News Asia. Interesting:

This is unprecedented.

A Pakistan army tank, displayed as a symbol of the military's might in Peshawar — and so many other cities across the country — is vandalised by angry protestors after the attack on Imran Khan.

Not in 75 years of history has this been witnessed in Pak. pic.twitter.com/DM4sYYWdNV

— Waj S. Khan (@WajSKhan) November 3, 2022

Warning of 'imminent' Iranian attack in Saudi Arabia raises eyebrows Responsible Statecraft

Saudi firm has pumped Arizona groundwater for years without paying. Time to pony up USA Today. No, time to stop entirely.
Ethiopian govt, Tigray agree to end fighting after 2 years AP
Glencore fined $314 million for 'endemic' bribery of African oil officials CNN
European Disunion
Turkey holds off on Finland and Sweden in NATO Deutsche Welle

Real-Time Statistics on Europe's Gas Supplies Der Spiegel. Real-time tracker.
Dear OId Blighty
New Not-So-Cold War
* * *

Is Kyiv the New Lisbon?

Cheap beer, hearty food, and electrical outages that lend the city a moody, noirish sense of mystery make the Ukrainian capital a must-visit—with or without drones.

— New York Times Pitchbot (@DougJBalloon) November 2, 2022

* * *
Grain at the Center of the Global Geopolitical Dispute Internationalist 360°
Biden Administration
Here's How the US Can Stop Wasting Billions of Dollars on Each Transit Project Vice
Russiagate
The Untold Story of 'Russiagate' and the Road to War in Ukraine NYT. Random paragraph:

What had Putin in a lather was Ukraine's second post-Soviet leader, the dictatorial and Kremlin-aligned Leonid Kuchma, prepared to step down. To succeed him, the reformists had lined up behind a politician named Viktor Yushchenko. Pro-American and married to a former State Department official, Yushchenko vowed to join NATO and the European Union. To the Kremlin, as one influential Russian defense analyst put it at the time, a Yushchenko victory would represent "a catastrophic loss of Russian influence throughout the former Soviet Union, leading ultimately to Russia's geopolitical isolation."

"A pro-Western and youth-led democracy movement that had caught fire just as…." Totally! I mean, are we children of six?
Democrats En Déshabillé
A quiet race to succeed Pelosi is underway in San Francisco Politico. "Christine Pelosi, a Democratic activist who has served as a surrogate for her mother, is widely expected to pursue the seat if it opens." Well, it's not like our oligarchy is congealing into aristocracy.
Our Famously Free Press
Elon Musk Begins Layoffs at Twitter NYT. This seems to be the email:

"Team."

Big if true:

Instead of covering the industry with a business press lens or a consumer lens they started covering it with a very tough investigative lens — highly oppositional at all times and occasionally unfair.

Almost never curious about technology or in awe of progress and potential.

— Matthew Yglesias (@mattyglesias) November 3, 2022
Sports Desk
Travis Basevi: the Statsguru visionary who transformed cricket Guardian
Realignment and Legitimacy
"World War III Has Already Effectively Begun" (interview) Nouriel Roubini, Der Spiegel

New Hulu Documentary Recaps Rise of Moral Majority and Downfall of Jerry Falwell Jr. The Roys Report. The lead (!!): "Look, if I would have known that accepting this woman's invitation to go back to her hotel room would've led to a scandal involving the president of the largest Christian university in the world and the president of the United States, I would've walked away and just enjoyed my private life."
Zeitgeist Watch
As Profits Soar, The Disneyland And Disney World Magic Is Dying Kotaku. That's a damn shame.
Imperial Collapse Watch
Guillotine Watch
Jeff Bezos is sued by housekeeper who claims she was forced to work up to 14-hours a day without a break in 'unsanitary conditions' Daily Mail
Class Warfare
We Mean Nothing to the Company The Baffler. The deck: "Most Americans are already subject to authoritarianism—at work."

Big Tech's Algorithms Are Built With Invisible Labor Jacobin
Algorithms Quietly Run the City of DC—and Maybe Your Hometown Wired
Antidote du jour (via):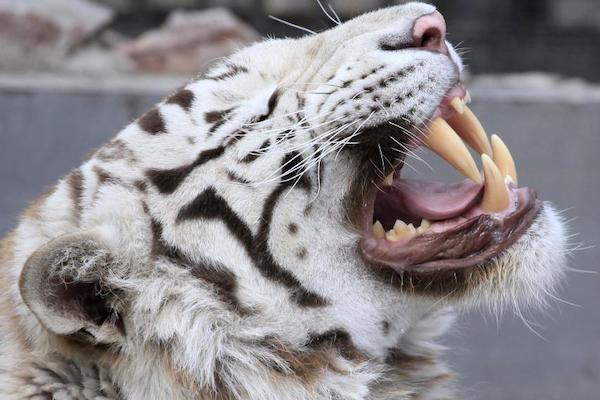 Bonus Antidote; time again for Maru:
Double Bonus Antidote:
Cat slide.. 😅 pic.twitter.com/5uaULGvxyG

— Buitengebieden (@buitengebieden) November 3, 2022
See yesterday's Links and Antidote du Jour here.