Fascinating Macro Photos Look at the Diverse Design of Butterly Pupae PetaPixel (David L)
What time is the Blood Moon total lunar eclipse on Nov. 8? Space (furzy)
A total eclipse happens this week, and it will be the last one for 3 years NPR (David L)
New Go-playing trick defeats world-class Go AI—but loses to human amateurs ars technica. Steven D: "Another example of the limitations of AI and poor training sets.
People in historically rice-farming areas are less happy and socially compare more than people in wheat-farming areas. APA PsychNet. Resilc: "Rice=hard work. Wheat=throw and go."
Fossils Upend Conventional Wisdom about Evolution of Human Bipedalism Scientific American (Anthony L)
#COVID-19
Science/Medicine
Covid Patients Coming Off Ventilators Can Take Weeks to Regain Consciousness New York Times (furzy)

What If COVID Reinfections Wear Down Our Immunity? The Tyree (fk). Good to see Leonardi getting more exposure.

Photo collections don't fade just because we don't look at them. They sit until they're needed.

Our immune system uses its "photo collection" to recognize pathogens we have encountered before.

And new mugshots get made whenever a new intruder is identified.

3/19

— Colin Furness MISt PhD MPH MEd(cand) (@FurnessColin) November 6, 2022
Monkeypox
No one could have foreseen this.https://t.co/0bHgpHgon9

— T. Ryan Gregory (@TRyanGregory) November 5, 2022
Climate/Environment
The world's elite have arrived at #COP27 on hundreds of private jets to lecture you about climate change. Sponsored by Coca-Cola. pic.twitter.com/fR4rqxL1nP

— DiEM25 (@DiEM_25) November 7, 2022

UN unveils global 'early warning' system for disasters at $3 billion Agence France-Presse (furzy)

Fast Fashion Waste Is Choking Developing Countries With Mountains of Trash Bloomberg. Years behind our Jerri-Lynn….

Drought Forces One of Spain's Largest Hydro Plants to Halt Bloomberg

Thailand's 'floating train' a big hit as dam waters rise Reuters
China?
Apple: iPhone shipments delayed over China Covid lockdown BBC

Despot Times, Despot Measures Heisenberg Report (resilc). More whining about China's Covid policy….when the US is imposing chip sanctions. Why should China help the US by sacrificing its Covid policy? I know the argument is that China can't defy Mr. Market. Xi just consolidated his hold on the party despite the economic costs of zero-Covid.

Chinese Chip Designers Slow Down Processors To Dodge US Sanctions ars technica

Time to redefine China's regional security role Asia Times (Kevin W)

Trudeau accuses China of 'aggressive' election interference BBC
Asia girding for long-term dollar strength Asia Times
Old Blighty
UK grocery inflation hits 14.7%; recession looms as housing market weakens – business live Guardian

UK faces 50 billion pound fiscal hole, government sources say Reuters
New Not-So-Cold War
Ukraine – U.S. Deceives Allies To Keep Them In Line Moon of Alabama. In case you missed the Washington Post story. It is enormously frustrating to see normally sound commentators go pear shaped and act as if this story shows a shift in US willingness to negotiate. It isn't. The Post made clear that Zelensky was only to present himself as willing to consider negotiation, but to remain unwilling to talk. Note Zelensky has not complied with even that suggestion; his decree against negotiating with Russia if Putin is in charge is still in place. One wonders if the Post ran this story to reassure Beltway denizens that funding for college tuitions are not threatened despite peace talks not longer being a verboten topic. Also the related WSJ story that Jake Sullivan was talking to the Kremlin supposedly to de-escalate in passing makes clear that Sullivan was the channel for the communiques that Russia said it was getting every few weeks from Washington: "Don't you dare use nukes!" when Russia had stated no such intent. This made Moscow types worried that the US was planning to pin something on Russia. So how is that de-escalating? More US Big Lie in action.

US says Zelenskiy risks allies' 'Ukraine fatigue' if he rejects Russia talks – report Guardian. Another take.

* * *

Ukraine plunges into darkness after wave of Russian attacks Al Jazeera (Kevin W). Not much new about attacks but about possible Ukraine responses.

How well are Germans prepared for a blackout? DW (resilc)

* * *

Indonesia's president has 'strong impression' Putin will miss G20 summit in Bali Financial Times. Not that I have a vote, but I didn't see the point of Putin going, so this is not a surprise. Someone in the officialdom had pointed out there are a lot of big shindig events in November, so by implication is G20 is dispensable, Putin can see other leaders elsewhere. Ursula von der Leyen had said she'd be rude to Putin's face if he came, and you could expect similar cheap stunts from "Collective West" leaders. Biden already rejected a meeting with Putin and there were even accounts that Biden's minders would plan Biden's movements so he would not have a chance encounter with Putin, like passing in a corridor. And Biden is running the pretense that Ukraine has to decide, which means Zelensky/Ukraine have to look like the lead negotiators. But Zelensky issued a decree saying negotiations with Russia were impossible after the "liberated" territories were made part of Russia. Separately, the pretense that Ukraine can decide its fate sets up the sort of "double brokering" that occurred in the Istanbul talks in March. You never want as a principal to negotiate with an agent. The side using the agent can retrade the agent's commitments, precisely as happened.

* * *

Scott Ritter and Richard Medhurst: Nordstream Sabotage, Russia & Ukraine YouTube. From last week but still germane. Very good discussion of those "Iranian" drones.

The West bullies Iran, again Indian Punchline (Kevin W). Marred by inclusion of bizarre asides, like Iran being flattered. Iran and Russia have been hostile for a long time and Iran would likely have made very careful calculations about this move. I've been warned by Russian-knowledgeable people that M. K. Bhadrakumar is not very well informed about Russia and currently lacks of meaningful inside contacts in India. In other words, he can still be insightful, but he's working off public info and sometimes goes off the rails,

* * *

Biden administration privately asks US banks to keep working with Russia – Bloomberg RT

The Russian gas habit Europe can't quit: LNG Politico (guurst)

* * *

US-Funded Media Fails to Produce Evidence of Russian "War Crimes" Brian Berletic

☢️⚛️🇺🇸🇪🇺🚀The nuclear submarine and plane that Scholz among many other "leaders" in EU that are not worried about and don't raise a voice

The American nuclear submarine USS Rhode Island, which is called the "horseman of the nuclear apocalypse", entered the Mediterranean Sea. pic.twitter.com/Xect7fmnDV

— AZ 🛰🌏🌍🌎 (@AZgeopolitics) November 6, 2022

Pro-war hawks have progressives on their Squad Aaron Maté (resilc)

* * *

RUSSIAN GARDENS AND THE WAR AGAINST THE ANGLO-AMERICAN GRASS SWARD John Helmer
Syraqistan
Tensions between Imran Khan, Pakistan military threaten to erupt into chaos South China Morning Post

128 scholars warn: 'Don't trap the United Nations in a vague and weaponized definition of antisemitism' Euobserver (guurst)
Big Brother is Watching You Watch
Japan Seeks Power To Turn Down Private Home Air Conditioners Remotely, Report Says Japan Today
Imperial Collapse Watch
Secret War Brennan Center. Resilc: "Endless waste, but lots of promotions and retirement consulting."

America's 9/11 Wars Created the Soldiers for Far-Right Violence Intercept
Biden
Biden's "Bottomless Pinocchio": Washington Post Hits the President With Rare Rebuke for Repeated False Claims Jonathan Turley
2022
Supremes
US Supreme Court considers restraining regulators' power Financial Times
Our No Longer Free Press
Ex-CIA agent explains how the most prestigious US media outlets would run 70-80% of the disinformation stories he planted.

That's how it worked during the Vietnam war. Nowadays the evidence suggests the CIA has an even better hit rate with the media https://t.co/Ck2ZsOR1BI

— Jonathan Cook (@Jonathan_K_Cook) November 7, 2022

Forget Russian troll farms. It seems they have nothing on Ukraine (read: US-UK) bot farms.

New research 'unearthed a massive organised pro-Ukraine influence operation' from the start of the conflict – with up to 80% of the 5m studied tweets from bots https://t.co/mitECwAkVD

— Jonathan Cook (@Jonathan_K_Cook) November 7, 2022
Inflation/Supply Chain
4.5 million cash-strapped Americans are turning to SECOND JOBS jobs to supplement their incomes – in a 6 percent increase from last year Daily Mail

Natural gas futures jump 12% as colder weather around the US boosts prospects for stronger demand Business Insider
Starlink Is Getting Daytime Data Caps The Verge
SUVs and other vehicles have gotten huge, and the consequences are deadly. Slate (resilc)
This School Took Away Smartphones. The Kids Don't Mind. Wall Street Journal (David L)
United Airlines eliminating seats as Americans get fatter New York Post
How to protect your car from catalytic converter theft NPR (David L)
US seizes $3.36B Bitcoin connected to wire fraud in dark web Anadolu Agency
US accounting industry split on taking private equity cash Financial Times (Kevin W). Gah.
Guillotine Watch
Peter Thiel Has No Clue What Makes America Great New Republic (resilc)
Antidote du jour (Chet G):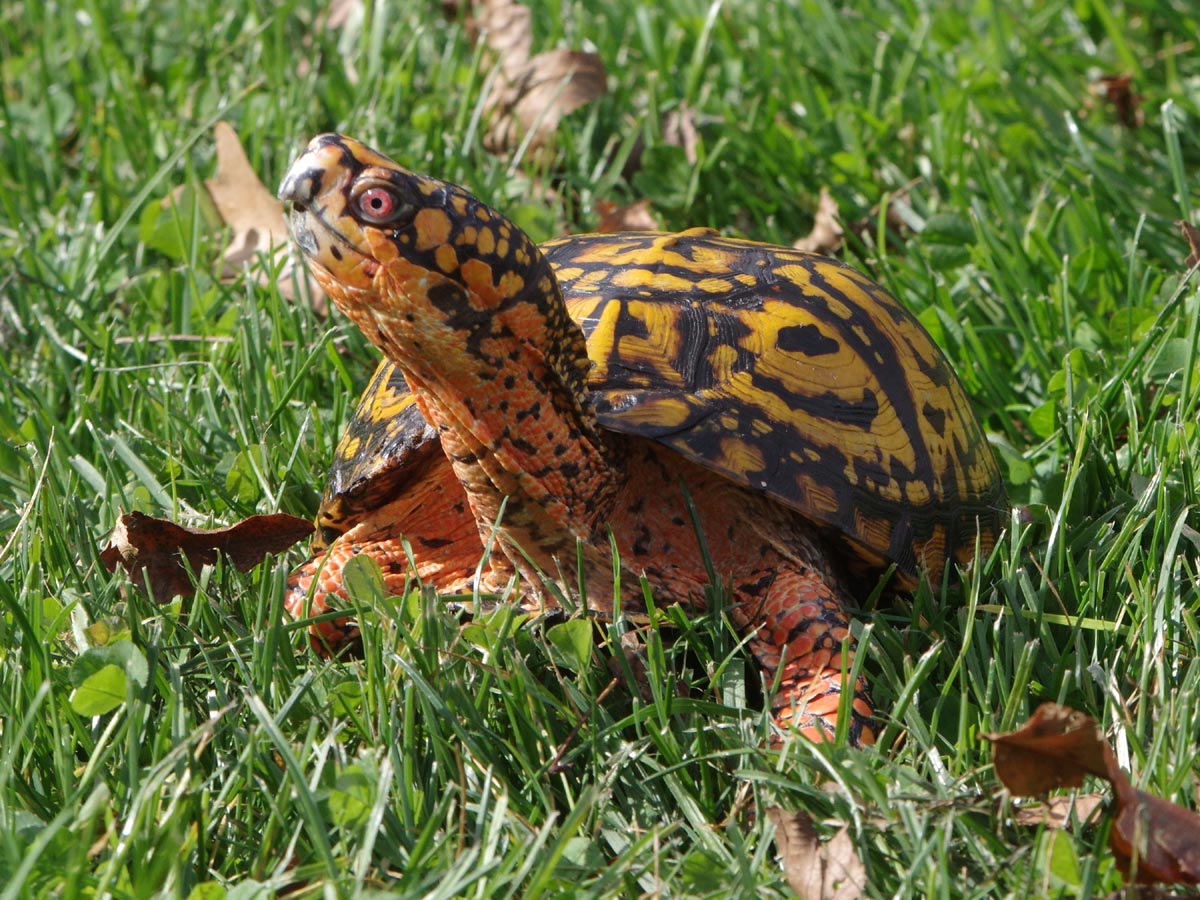 And a bonus (Chuck L):
A symphony of squirting clams

These are giant clams, from the genus Tridacna, the largest living bivalve mollusks.

The water being propelled from the
upwardly directed exhalant openings, clears the mantle cavity as well a startling predators 🧵1/2pic.twitter.com/PmJU0CCF0x

— Science girl (@gunsnrosesgirl3) November 5, 2022
See yesterday's Links and Antidote du Jour here.