On the one hand, it's progress of sorts that it's no longer verboten to talk about peace in the context of the war in Ukraine. Recall that when Kissinger tried to revive the idea of a negotiated end to the conflict after the UK (not doubt with US backing) scuppered the talks in Istanbul, the prevailing reaction was of revulsion. Russia must be comprehensively defeated!
And recall that Kissinger's proposed terms were ones Russia would never accept, yet they were deemed unacceptably generous.
But even though peace is no longer a four letter word, for most commentators, it's become a new way to fantasize about Russian rout. Putin needs an off ramp. The systematic demolition of Ukraine's grid is a desperate last ditch measure, proving that Russia's military is failing on the battlefield. The Russian public is revolting against the conscription. Ukraine troops are advancing.
It was not entirely surprising to see Biden, in a press conference yesterday with Emmanuel Macron, willing only to entertain a peace with Russia that amounts to capitulation. But major press outlets like the Financial Times presented Biden's position as a softening….because he is now willing to talk to Putin, albeit with the precondition that Putin be the instigator, as in come to the West seeking, meaning needing, peace.1 The transcript of the germane section of the Q&A, courtesy Yahoo:
INTERPRETER: We hear that you will be talking to President Putin any time soon. What is your approach? And as the Ukrainian War seems to be at a turning point, do you feel realistic that President Zelensky is putting a condition to open negotiations that is the return of Crimea to Ukraine?

JOE BIDEN: Look, there's one way for this war to end, the rational way, Putin to pull out of Ukraine, number one. But it appears he's not going to do that. He's paying a very heavy price for failing to do it. But he's inflicting incredible, incredible carnage on the civilian population of Ukraine, bombing nurseries, hospitals, children's homes. It's sick what he's doing. But the fact of the matter is, I have no immediate plans to contact Mr. Putin. Mr. Putin is– let me choose my words very carefully. I'm prepared to speak with Mr. Putin if in fact, there is an interest in him deciding he's looking for a way to end the war. He hasn't done that yet. If that's the case, in consultation with my French and my NATO friends, I'll be happy to sit down with Putin to see what he wants, has in mind. He hasn't done that yet.

In the meantime, I think it's absolutely critical what [? Emmanuel ?] said. We must support Ukrainian people. The idea that Putin is ever going to defeat Ukraine is beyond comprehension. Imagine, I'm trying to occupy that country for the next 2,5, 10, 20 years– if they could– if they could. He's miscalculated every single thing he initially calculated. He thought he'd be greeted with open arms by the Russian speaking portions of the Ukrainian population. Go back and read his speech when he invaded– when I said they were going to invade, and they did when we said they were. Go back and read the speech he made. He talked about him with needing to be another Peter the Great. He talked about the need for the people of Kyiv as the mother load of Russian identity in the beginning, et cetera, et cetera.

He just miscalculated across the board. And so the question is what is his decision– how does he get himself out of the circumstance he's in? I'm prepared if he's willing to talk to find out what he's willing to do. But I'll only do it in consultation with my data allies. I'm not going to do it on my own.
It is a certainty that these remarks are not posturing, that Biden believes what he says. He sees Russia as needing to exit a war it is losing, as defeat for Ukraine being impossible. He also decries the pain suffered by civilians of Ukraine, a theme that will resonate far more with Europeans than with Serbians, Yemenis, and other civilians on the wrong side of US regime change efforts.
And it's clear these views are still widely held. For instance, if you read the comments on the Financial Times' Joe Biden says he is prepared to speak to Putin about ending Ukraine war, those who dare suggest that Ukraine can't win are attacked as Russian puppets. For instance:
irritated by almost everything
Biden stabbing Ukraine in the back, throwing away a once in a lifetime opportunity to bring Russia to its knees, Epic incompetence.

There in nothing to talk about, except to debate if Putler goes to The Hague or to Guantanamo.

TBV
Sadly, Biden's hopeful words on Ukraine are mere words. The US has no incentive to end this war. Russia is cornered and losing, while the war ensures Europe will seek out long term contracts for American energy and weapons. If Europe had real leaders they could stand up to America's belligerents and find a peace deal.

Berilo
"If Europe had real leaders they could stand up to America's belligerents and find a peace deal."
— No. If Europe had real leaders they would stand up to Russia's belligerence and force a peace deal by giving the Ukrainian Army all the tools it needs to finish the job..
It nevertheless is correct to point out that Biden's faux accommodative stance is at odds with Kiev. From RIA Novosti, via Aftershock (original here):
Secretary of the National Security and Defense Council of Ukraine Oleksiy Danilov, during a speech at the Kiev Security Forum, called for the destruction of Russia.

"They just need to be destroyed so that they, as a country, cease to exist within the borders in which they now exist," he said.

In addition, Danilov called the Russians "barbarians" and possible negotiations between Moscow and Kyiv "unworthy."
Mind you, these Financial Times readers are presumably in the money biz, and the ones who are investors have incentives to be reality-based for the sake of their portfolios. But even the few prepared to entertain a settlement were at most willing to allow Russia to keep Crimea. And there was no cognizance that Western weapons stocks were being drained (France just said it can't send any more materiel), that Russia can massively outproduce the entire West and it would take at least ten years of reindustrializing to catch up, and that Russia is a generation ahead of the West in missiles and air defense systems.
The (to media eyes) limited action on the ground due to General Mud and Russia engaging only in continuing pre-existing initiatives as its reservists complete training and then are dispatched to units gives the Ukraine. General Shoigu just announced that all the reservist training had finished but the implication seems to be they were still being moved into their assignments. That seems to conform to Scott Ritter's estimate of mid-December as being the earliest "all good to go" date if Surovkin wasn't forced to launch prematurely. Depending on the game plan, General Weather could push things back sooner. Douglas Macgregor said it took two full weeks of all day temperatures below freezing for ground to freeze. In Zaporizhszhia, that phase won't have begun even as of mid-December. From Weather.com: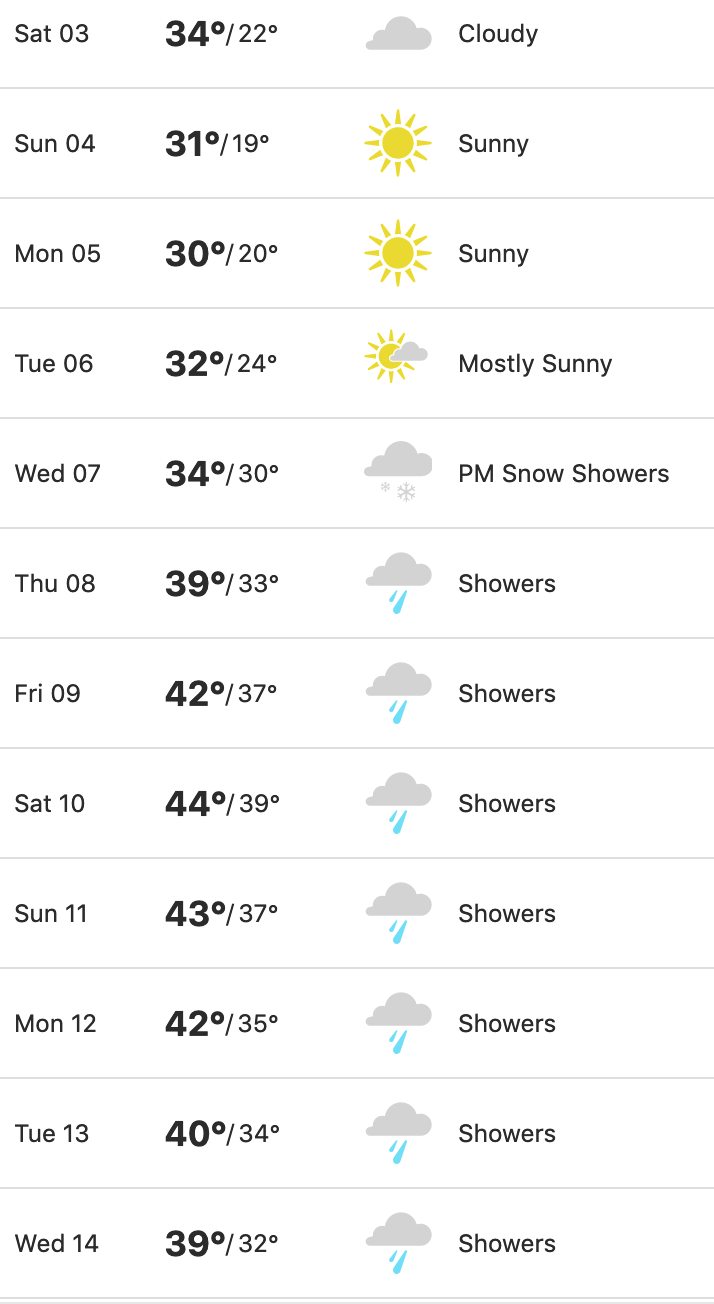 Even though the Western press won't acknowledge it, Russia is gaining ground. According to Alexander Mercouris, 40% of Ukraine is still out of power a week after the last strike (I don't know if by area or by population). Temperatures falling will result in higher demand for power which will further stress the grid. Russia may well hold off on additional strikes for a bit to see how much more goes kaput on its own.
The Kherson retreat has turned out to be a Ukraine trap. Continued shelling of the city has made it sufficiently uninhabitable that civilians are being evacuated. More important, Russia took out the railroads that Ukraine would have used to redeploy those troops east to support other operations. As Dima described on Military Summary, the only viable transport route now is to go way north, then east, a hugely time-consuming trek (and one that may allow for additional Russian strikes).
Russia is also gaining momentum in what has long seemed like the "watching paint dry" pace of pushing Ukraine forces out of Donbass. Russia is in the process of taking the linchpin city of Bakhmut, whose importance is confirmed by desperate Ukraine efforts to send in reinforcements.2 Even so, the normally hopelessly downbeat site Rybar has been talking about Ukraine defense lines collapsing around Bakhmut. Some commentators have said there are as many as 30,000 Ukraine troops committed to Bakhmut and environs. In an upside scenario for Russia, many would surrender or be captured. But regardless, Russia capturing Bakhmut would be seen in Russia as a significant win and would bolster morale.
Alexander Mercouris pointed out that there is much chatter, based on satellite images, of activity at Russian airbases that looks like preparation for a big bombing campaign. It could be the expected killer blow against the electrical grid. Mercouris has been a fan of the idea of taking out Dnieper bridges and trapping Ukraine troops in the east. It could be to assault the Ukraine troops near Bakhmut if the numbers are indeed on the high side. Or it could be a big deception. Regardless, it confirms that Russia has attack capacity it has yet to deploy.
And topping it off was the damaging admission by European Commission president Ursula von der Leyen, working from a prepared script, that 100,000 Ukraine soldiers had died in action. Various not-really-credible efforts to walk that back quickly followed, starting with trying to depict the total as deaths plus casualties. But the Russian practice of using massive artillery fire and drone strikes before sending in ground troops means it can inflict greatly disproportionate manpower costs.3
Yet von der Leyen, completely ignoring the implication of the horrific Ukraine losses, continues to act as if the West has the upper hand. She is still scheming to come up with a legal foundation for seizing Russia's frozen assets, and is now keen to launch a European kangaroo war crimes courts, on the peculiar assumption that the Hague isn't up to the task. Her flailing about looks like an effort to pretend Europe is still in control of its destiny.
Even though it is clear that there's no peace to be had in Ukraine any time soon, the endgame remains a big problem for Russia. We said from the outset Russia could win the war but lose the peace. It is well on its way to achieving what seemed to be an impossibly ambitious goal, that of demilitarizing Ukraine. But what about denazification? About what happens to likely to be very poor and sullen western Ukraine? About rebuilding the "liberated" areas and perhaps providing electrical grid supplies to the rest of Ukraine?
I doubt it is the solution Russia wants, but a Western Ukraine with no power would come to resemble the Unorganized Territory of Maine, whose 14,500 square miles has a population of roughly 9,000 (Lambert calls them "Men in the Woods" or following the locals, "Beardos".) That low a population density can't constitute a military threat. That amounts to a scorched earth solution that would greatly reduce risks to Russia as well as amount to explicitly renouncing reconstruction of those regions. It sounds like a terrible remedy. But what alternatives are there that would meet Russia's security needs, particularly when faced with an agreement-incapable West?
____
1 If memory serve me correctly, the last time Biden was willing to talk to Putin, Biden stipulated that imprisoned basketball star Brittany Greiner be the first agenda item.
2 Dima at Military Summary had a good update that focuses considerably on Bakhmut and nearby areas. It is a bit micro if you haven't been map-watching but still has a number of higher-level points. One issue he does not mention is the next line to be contested, and the last to be surmounted to clear Donbass, the Slaviansk-Kramatorsk front, is generally believed to be much less well fortified than than the area around Bakhmut and the fortified lines opposite Donetsk city.
3 Yours truly believe that this factor (plus it being consistent with the Russian estimate of 60,000 dead as of September) also implies that the normal assumption of one dead to three wounded does not hold. The pounding by artillery both dispatches more soldiers and makes it hard to get the wounded to medical facilities where they can be stabilized and hopefully saved. So I guesstimate that the wounded total at most 100,000, which is still a very bad number.