U.K. Recognizes Lobster Sentience Discover Magazine (David L)
Secrets of Karahan Tepe: The Discovery of a Stunning Winter Solstice Alignment (Part 1) Graham Hancock Official Website (Chuck L)
Scientists Discover 168 Mysterious Nazca Geoglyphs in The Desert Sands of Peru ScienceAlert (Chuck L)
The Wild Future of Artificial Intelligence Atlantic (David L)
The viral AI avatar app Lensa undressed me—without my consent MIT Technology Review (Dr. Kevin)
'ChatGPT Wrote a Terrible Gizmodo Article' Gizmodo
Base editing: Revolutionary therapy clears girl's incurable cancer BBC (ma)
#COVID-19
Science/Medicine

Long Covid's Effects Go Beyond Respiratory Issues Bloomberg (ma)

COVID: what we know about new omicron variant BF.7 The Conversation (Chuck L)

Asia

Bad November data out of China showing the economy was crashing before the government abandoned Covid Zero. Yoy:

Retail sales -5.9%; est. -4%
Industrial output 2.2%; est. 3.5%
Fixed asset investment: 0.7%
Home sales -31%
Property investment -20%

Youth unemployment 17.1% pic.twitter.com/Dq2mtpuhW7

— Richard Frost (@frostyhk) December 15, 2022

WHO warns of tough times ahead for China as it begins to loosen strict COVID rules ABC Australia (Kevin W)

Covid cases explode in Beijing leaving city streets empty and daily life disrupted CNN. ma: "I wonder what this will mean for the ongoing evolution and spread of the virus, globally."

US

CDC says long Covid has contributed to thousands of U.S. deaths Politico

The U.S. will provide free Covid tests to American households through the Postal Service, as the government tries to head off a rise in cases as winter approaches. Households will be able to order four tests, with shipments beginning next week.https://t.co/9iyXuHQ7iv

— The New York Times (@nytimes) December 15, 2022
Mystery illness strikes again. Definitely not false negatives with current SARS-CoV-2 variants.

ABC. Anything But COVID.https://t.co/IWvcRGeLsd

— T. Ryan Gregory (@TRyanGregory) December 15, 2022
Climate/Environment
US scientists boost clean power hopes with fusion energy breakthrough Financial Times (David L). From earlier in the week, still germane.

NASA To Conduct First Global Water Survey From Space Reuters
China?
The legislation would also ban ALL Chinese social media GLOBALLY including Wechat. Tencent owned gaming companies would be next.

It's all out economic warfare on China now pic.twitter.com/z998k4SSGN

— Carl Zha (@CarlZha) December 14, 2022

Analysis-China's massive older chip tech build up raises U.S. concern Yahoo! News (Kevin W)

China readying $143bn package for chip firms in face of US curbs Aljazeera (Kevin W)

Taiwan's reinforced fighter jet hangars seen to be no match for PLA missiles South China Morning Post
Peru declares state of emergency as protests intensify Financial Times
New Not-So-Cold War
"The Royal Marines have taken part in covert operations in Ukraine, a senior general has admitted for the first time. Lieutenant General Robert Magowan said the commandos supported "discreet operations" in a "hugely sensitive environment."" #ukrainerussia https://t.co/ymDlPnWG8U

— Ivan Katchanovski (@I_Katchanovski) December 13, 2022

Check out the section starting with 'The phased array radar that Patriot systems use are good but they are also a weakness. They are visible from satellites with Synthetic Aperture Radar. As researchers have found some years ago:'

* * *

Press release on statements by German Federal Chancellor Olaf Scholz Ministry of Foreign Affairs of the Russian Federation. Key bit:

We noted yet another anti-Russia attack by German Federal Chancellor Olaf Scholtz…He emphasised support for the Kiev regime and said that after "the end of the war" in Ukraine, Russia would ask Germany to resume economic relations with it. But we will not ask Germany for anything, and it is time German politicians realised this once and for all.

* * *

This is how women are lured into prostitution in Sweden 200 Seconds (Micael T). As in Ukrainian women.
Imperial Collapse Watch
Pentagon Admits They Can't Account For Half Their Assets Lee Camp, YouTube

House Ds and Rs have both gone beserk expanding the military budget. By a vote of 350-80 they added $45B more than Biden and the Generals asked for. No such vote for funding critical response to the Covid epidemic, child tax credit and other public health needs in our country. -R

— Ralph Nader (@RalphNader) December 15, 2022
Biden
Biden Has the Economy Back on Track Janet Yellen, Wall Street Journal
'Hurting people': The 'cover-up teams' operating on the US border Aljazeera (ma)
In El Paso, migrants are sleeping on the streets after thousands crossed the border last weekend Texas Tribune
Sanders Withdraws Yemen War Powers Resolution Vote Over Biden Opposition Antiwar.com (Kevin W)
House passes short-term funding bill to avert government shutdown The Hill
Our No Longer Free Press
Liberals struggle to find viable Twitter alternative after Musk takeover The Hill. "If your business depends on a platform, you don't have a business."
YouTube Moderation Bots Will Start Issuing Warnings, 24-Hour Bans arstechnica
Supply Chain/Inflation
Inflation is Falling Much Faster Than Most People Know Counterpunch
The Bezzle
Class Warfare
Europe:
Let's try out a 4-day workweek!

The United States: pic.twitter.com/S9JN4ytnA7

— Scrooge McDumpling (@Not_CharLatte) December 13, 2022

Paging #MickLynch and @RMTunion. See, you don't have to screw us all. pic.twitter.com/vHwQxOdNhd

— patently (@patently) December 13, 2022
Antidote du jour (Tracie H):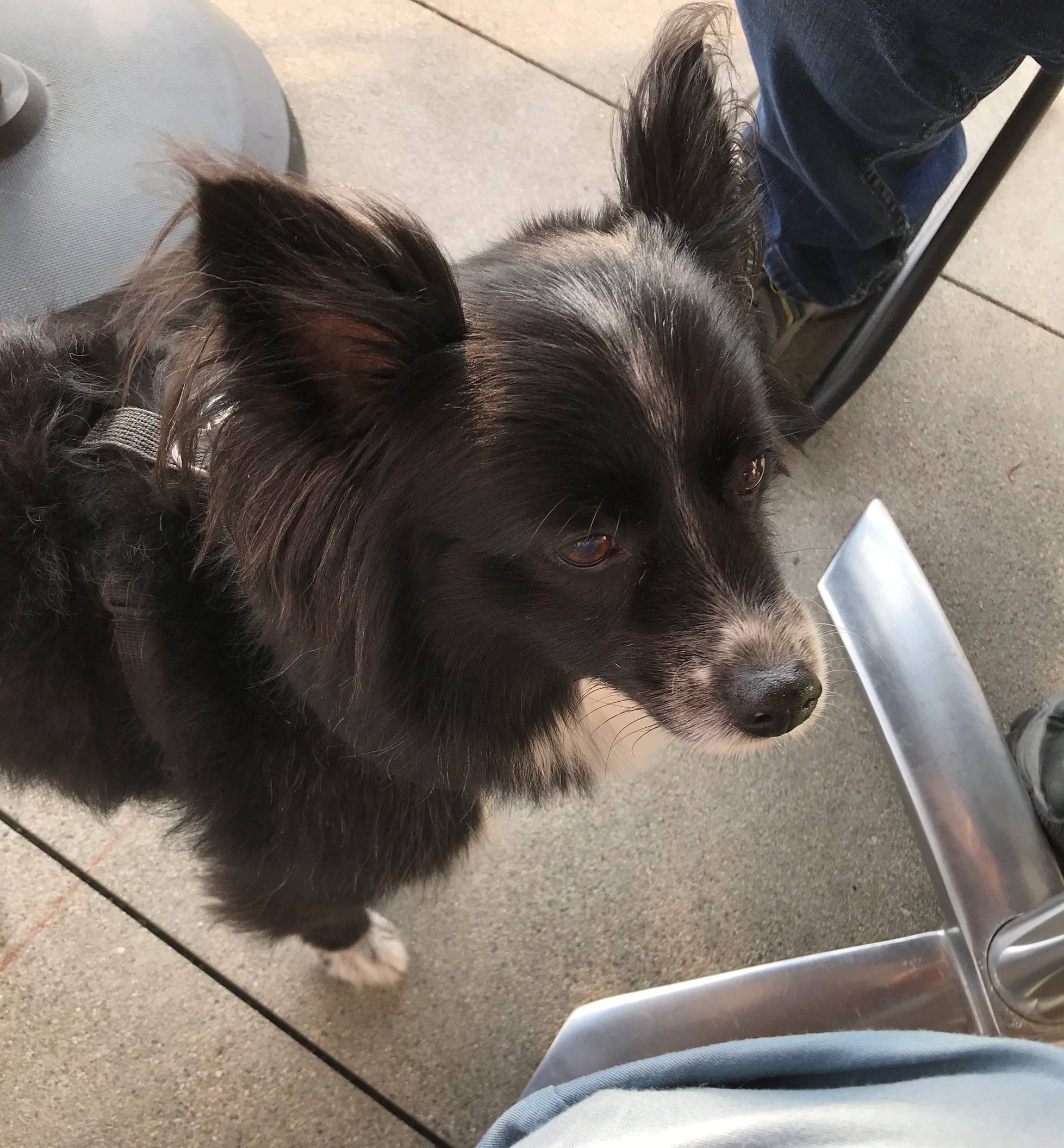 And a bonus (Chuck L):
Panulirus ornatus is a large spiny lobster with 11 larval stages. It migrates annually from the Torres Strait to Yule Island in the Gulf of Papua in order to breed

[read more: https://t.co/qNJ0KQ3122]
[photo: https://t.co/tqa6mUDalm] pic.twitter.com/jcLHGX9oFX

— Massimo (@Rainmaker1973) December 13, 2022
And a second bonus (Chuck L):
A swan landing on water. An ability acquired in millions of years of evolution.

[read more: https://t.co/9WbyssgCCP]pic.twitter.com/5jlwIFRPrA

— Massimo (@Rainmaker1973) December 14, 2022
See yesterday's Links and Antidote du Jour here.