Thank you for your readership and participation! And there are so many many people to whom we are very grateful for their help and encouraging words over the years.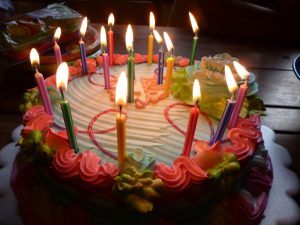 Back when we started this site, in 2006, a careful reader of the Financial Times and Bloomberg could discern that across all credit markets, there was a frenzy of investor buying, which was then called the "wall of liquidity" that was likely to end badly. The New York Times and Wall Street Journal weren't even giving hints. I thought some might want to know about that and so started writing. I set McKinsey-type targets, of having to reach a certain number of readers a day at the six, twelve, eighteen and twenty-four month point to justify continuing to post. Each time, it looked like I was falling way short. But then a new wheel would fall off the financial system and my readership would spike just in time.
So many have provided invaluable advice as well as financial support that I any list runs the risk of offending by omitting important people. So an inevitably partial record, focusing on the early years. Mark Thoma and Paul Krugman both helped get us on the map by referring to our work. In the feisty days of the econoblogopshere, we'd often discuss among ourselves what was happening to try to find out what was really going on, particularly since too many regulators seems to be clueless as opposed to trying to cover up. Ed Harrison (who also helped cover the site when I was on book leave), Felix Salmon, Barry Ritholtz, Steve Waldman, Brad Stester, and Nouriel Roubini (who would not interact much via his writing but would invite financial bloggers in the New York area to very nice lunches from time to time) were all turning over rocks looking for creepy-crawlies.
Later, when we turned to the understanding CDOs, which then led to chain of title abuses, our guide was securitization maven Tom Adams, and later pioneering foreclosure defense attorneys Nick Wooten and Bubba Grimsely. Tom was also a key figure on a foreclosure fraud listserv run by key ally and then Congressional staffer Matt Stoller, which had participants ranging from foreclosure activists like Lisa Epstein to law professor Adam Levitin and state attorneys general staff members.
CalPERS was there from the beginning. Our first post was about how CalPERS own statements about hedge funds, which as of 2006 were recognized not to be delivering "alpha," meaning excess returns due to investor skill (and any differentiated return profile could be created at much lower cost than "two and twenty"), meant they should stop investing in hedge funds. CalPERS rocked the hedge fund industry when it formally renounced hedge fund investing….six years later. Sadly, although we scored some important wins, forcing the departure of its Chief Investment Officer Ben Meng and earlier, its Chief Financial Officer Charles Ausbonten, as well as playing a major role in thwarting a scheme to outsource private equity investing, CalPERS has succeed in building even higher walls, getting its union allies to spend $400,000 in contested board elections to prevent pro-transparency candidates from getting a seat.
And many thanks to those who have given us advice and support over the years, such as Tom Ferguson, Doug Smith, and Richard Vague (who made sure we were included in warm-up act in the annual Atlantic Economic Conference, which also gave us the opportunity to see some, erm, notables at close range). We were also very gratified to have appeared on the Bill Moyer show and Harry Shearer's Le Show, both of whom are terrific interviewers. We also were gratified to have an opportunity to spread the word about Modern Monetary Theory from its leading thinkers: Randy Wray, Stephanie Kelton, Warren Mosler, Pavlina Tcherneva, Scott Fulweiler, as well as other supporters such as Marshall Auerback and Bill Black.
And to our many writers! Lambert who remains a mainstay of the site and the fondly remembered Jerri-Lynn Scofield; our important guest writers, who have included Michael Hudson, Hubert Horan, the aforementioned Matt Stoller and Tom Adams, derivatives maven Satyajit Das, Richard Smith, Outis Philalithopoulos, Clive, Philip Pilkington, and our new regulars Nicholas Corbishley, Conor Gallagher, and KLG. And last but far from least, our crackerjack moderation team: Jules, Katiebird and semper loquitur.
If you'd like to help, you can always send Antidote du Jour and link suggestions to yves-at-nakedcapitalism-dot-com, contribute via the Tip Jar (we do a lot with very little and every bit more helps) and by getting the word out by sharing posts with friends, family, and colleagues.
On to a new year! Best wished to all for 2023!