Engineers on brink of extinction threaten entire ecosystems The Register (Chuck L)
Fiber optics take the pulse of the planet Knowable Magazine (Randy K)
Anti-obesity drugs or surgery now advised for some US children BBC
California deluge forces mass evacuations, boy swept away Associated Press (Kevin W)
Humans Still Have The Genes For a Full Coat of Fur, Scientists Discover ScienceAlert (Chuck L)
Approval of a second controversial Alzheimer's drug is dividing medical experts Washington Post (Kevin W)
#COVID-19
Science/Medicine

Interview with Dr. Ziyad Al-Aly on the COVID pandemic and Long COVID WSWS (fk)

"An estimated 14.0% of US adults aged 18-84 years & 15.4% of US working-aged adults aged 18-64 years had developed long COVID by November 2022.. 27.3 million US adults with long COVID were at risk of adverse socioeconomic & health outcomes.."https://t.co/LoRuE9gj4P

— Hiroshi Yasuda (保田浩志) (@Yash25571056) January 8, 2023

US

More US schools institute mask mandates as COVID cases rise ABC. *Sigh*. You can bet no N95s to be found. And you'd need small ones for kids.
Climate/Environment
Restoration of the Ozone Layer Is Back on Track, Scientists Say New York Times

Why Pakistan needs help coping with climate disasters DW

Water-filled windows use sunlight to heat and cool buildings dezeen
China?
US looks to deter China by sprinkling missile-armed marines across Japanese islands South China Morning Post

Will US Speaker McCarthy go to Taiwan? Asia Times (Kevin W)

Why China made a $540mn energy deal with the Taliban RT (Kevin W)
How the two Koreas use the Ukraine war against each other Responsible Statecraft
Bolsonaro
White House under pressure to expel Bolsonaro after Brazil riots Financial Times

Jair Bolsonaro's tenure in the Sunshine State could be limited. If he entered the U.S. on a diplomatic visa, he would have to depart by the end of the month or apply for a different status. Some lawmakers called to extradite the Brazilian far-right leader. https://t.co/zTs5SEk8DN

— The Washington Post (@washingtonpost) January 10, 2023

Brazil's Bolsonaro hospitalized in the U.S. with abdominal pain – report Reuters
European Disunion
why aren't US media covering massive protests in France over inflation and cost of living? pic.twitter.com/CWO3z0ntPt

— dilan (@dilanpcook) January 8, 2023
New Not-So-Cold War
🇷🇺⚔️🇺🇦Soledar – the situation in the morning 10.01.23

1)AFU didn't leave city
2)Assault in the center continues
3)Pressure on the flanks of Blagodatne and Silj
4)AFU is not sending reinforcements pic.twitter.com/MRo32y8v5X

— AZ 🛰🌏🌍🌎 (@AZgeopolitics) January 10, 2023

Pseudo-academic writings on the outcome of the Russia-Ukraine War Gilbert Doctorow

* * *

Fort Bragg strip club owners donate $1B in weapons to Ukraine DuffelBlog (Li)

UK weighs supplying Ukraine with Challenger tanks Financial Times. 64-66 ton tanks. Even heavier than Abrams (55 tons), deemed to be so heavy as to damage Ukraine roads. And as Alexander Mercouris has pointed out several times, maintenance needs increase geometrically with weight.

* * *

Putin laid out his main concerns with regard to NATO and the West when he first became president 23 years ago. pic.twitter.com/ZRtswm9S2I

— Putin Direct (@PutinDirect) January 8, 2023

Ukraine War Day #318: Voldemar The Nation Destroyer Awful Avalanche

S Africa lends China-Russia a helping naval hand Asia Times (Kevin W)

* * *

How Zelenskiy became Hollywood's man of the hour Guardian (Kevin W)

Kazakhstan denounces agreement with Russia on convertibility of ruble and tenge Armenia News
Syraqistan
Israel Sees Palestinian Human Rights Groups as Terrorist Organizations Haaretz (guurst)

Israel is violently suppressing protests by orthodox anti-Zionist Jews… pic.twitter.com/pP0sudIpmw

— MintPress News (@MintPressNews) January 9, 2023
Big Brother is Watching You Watch
Researchers Track GPS Location of All of California's New Digital License Plates Vice

Identifying People Using Cell Phone Location Data Bruce Schneier

US Supreme Court Lets Meta's WhatsApp Pursue 'Pegasus' Spyware Suit Reuters
Imperial Collapse Watch
The First Battle of the Next War: Wargaming a Chinese Invasion of Taiwan CSIS (RobertC)
Biden
Joe Biden's claim to presidential greatness Financial Times. I have to confess I could not bring myself to read it. archive.ph is your friend if you have a sturdier stomach than I do.

Classified Documents Found at Biden's Vice Presidential Center Wall Street Journal. Right wingers up in arms, see examples below

Biden REFUSES to explain why ten classified files were found at his think tank's Washington office before midterms – or why DoJ investigation has only now been revealed – after he blasted Trump as 'irresponsible' for failing to return documents Daily Mail. Lead story.

oh now it's a problem? pic.twitter.com/IqVWO7QbD2

— beth (@bethbourdon) January 9, 2023

Differences in the Trump, Biden classified document discoveries The Hill
Trump
GOP's 'weaponization' panel would have power to review those probing Trump The Hill

The Republicans Are Very Excited to Investigate the Investigations Charles Pierce (furzy)
GOP Clown Car
GOP prepares to battle itself over defense spending Politico
Our No Longer Free Press
Rob Flaherty tells facebook to censor @tuckercarlson pic.twitter.com/mxUT2C8nna

— AG Jeff Landry (@AGJeffLandry) January 6, 2023

On MSNBC and "Authoritarianism" Matt Taibbi. Love the Good Will Hunting clip.
Seattle Public Schools sues social media over youth mental health Seattle Times (David S). I guarantee this goes nowhere. First, how can you prove "social media" uniquely caused harm, as opposed to, let's say, parental negligence that led to child overinvolvement in social media? Second, you don't sue "social media". You sue particular companies. How can anyone possibly establish that TikTok harmed a particular child or group of children, as opposed to Instagram or other apps? That's before problems with standing (dunno Washington but in a lot of states, schools can't intervene in mental health issues unless the student poses a danger to himself or others; school can only advise parents, which would seem to = mental health being a parental responsibility. If so, any liability lies with the parents for failing to act on school advice) and even unclean hands (the schools are in loco parentis, at least during the school day. Did the schools restrict social media access, say by demanding phones be turned in during school hours? Did they warn parents to restrict social media use? If not, they arguably participated in the behavior they are now complaining about). I'm not saying suits can't win but IMHO they have to be narrowly targeted with concrete harms to particular people on particular platforms, like chat groups dedicated to cutting or anorexia or autoerotic asphyxiation. Filing here.
Who holds power in Washington? Glenn Greenwald. With Matt Stoller.
Swiss National Bank posts record $143 billion loss in 2022 Reuters
US Sets 2024 Deadline For 5G Signal Safeguards On Aircraft Bloomberg
Hillary Clinton's College Gig Funded by Chinese Oligarchs Front Page (Li)
When taxes go up, executives increase profits from insider trading PhysOrg
The Bezzle
FTX's Former Engineering Chief Nishad Singh Looking for Deal From Feds: Report CoinDesk
Class Warfare
CEOs Explain Why They Oppose A 4-Day Workweek The Onion

James Galbraith weighs in on the conflict inflation debate!https://t.co/wTLYLQIT1T pic.twitter.com/xPOhmct8lA

— Isabella M. Weber (@IsabellaMWeber) January 9, 2023

More than 7,000 nurses go on strike at two New York City hospitals Guardian

Hospitals Scramble to Find Medical Workers as Nurses Strike THE CITY

Pro Athletes Want Workers' Compensation for Their Injuries The Tyee (Dr. Kevin)

Rolls-Royce car sales hit 119-year record as US drives demand Financial Times (John C)
Antidote du jour (furzy):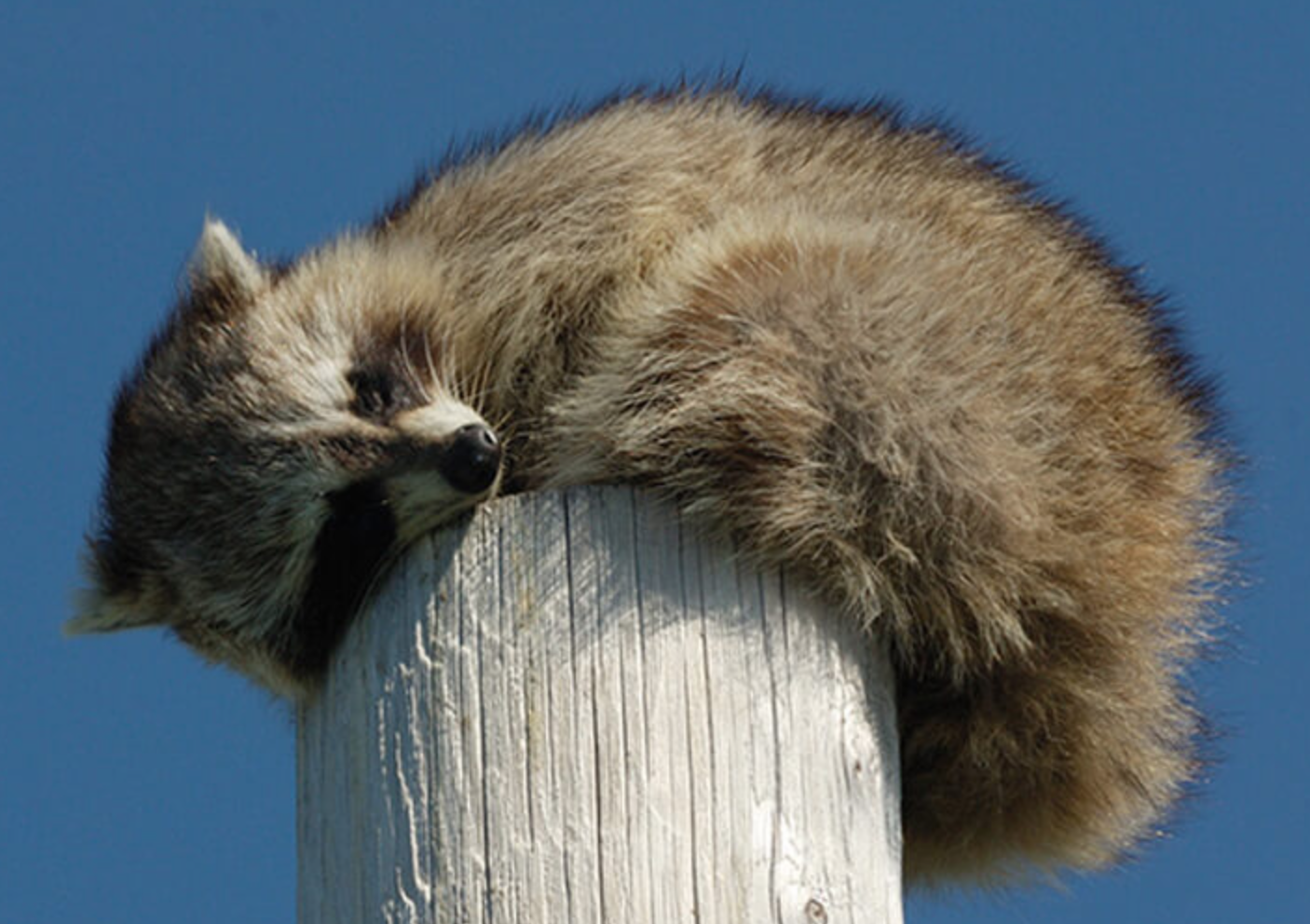 And a bonus (guurst):
— Ink Blot (@inkblotistan) January 2, 2023
See yesterday's Links and Antidote du Jour here.