Male and female gibbons sing duets in time with each other New Scientist
This wildlife rehabilitator rescued over 1,600 bats during Houston cold snap CNN
Emergency Prices (interview) The Polycrisis. Isabella Weber: "We are living in this age of overlapping emergencies where shocks to essentials are becoming more common, possibly even systemic…. [W]e might need a mindset of disaster preparedness in economic policymaking. This requires the state to have monitoring capacity and a policy toolbox for systemically significant sectors…. Ideally we'd be stabilizing prices well before the point where we have a price explosion. " Hmm.
Man in motion James Madison University (Barkley Rosser, 1948-2023). Sadly, another old-school blogger is gone. Our condolences!
Climate
Assessing ExxonMobil's global warming projections Science. "Our results show that in private and academic circles since the late 1970s and early 1980s, ExxonMobil predicted global warming correctly and skillfully."

Seasonal temperatures in West Antarctica during the Holocene Nature

* * *

Los Angeles' Ban On Gas Stoves Could Mean the End of Many Asian Restaurants HypeBeast

Abigail Disney says private jets are a climate 'cancer,' calls out Elon Musk and other rich 'babies' MarketWatch

* * *

No eyes on the skies Searchlight New Mexico. The deck: "New Mexico's tough new pollution rules rely on oil and gas operators to report their methane emissions. Can self-policing work?" Wait. "Tough"?
Blood-lines and Milk-lines The Entwinement
Water
#COVID19
Q&A: Can inhaled vaccines mount comeback for one-time leader in China's Covid race? Endpoints News

Study says most long-COVID symptoms resolve by 1 year after mild cases, but experts not so sure Center for Infectious Disease Research and Policy

One billion days lost: How COVID-19 is hurting the US workforce McKinsey. Managing the knock-on effects of Biden's policy of mass infection (essentially, a sicker, shorter-lived working class).
China?
China's urban-rural 'dual economic structure' fueling inequality, says ex-finance minister South China Morning Post

Chinese deflation returns Macrobusiness
India
Factbox: India's antitrust directives on Android that have spooked Google Reuters
What Are Central Asia's Economic Prospects in 2023? The Diplomat
The Koreas
Blackpink's Born Pink tour shows K-pop women are powering Asia's post-Covid reglobalisation South China Morning Post
Syraqistan
Walking Amman (Jordan) Chris Arnade Walks the World
European Disunion
US pressures Serbia and Kosovo in effort to stop 'violence metastasising' FT

Europe's largest deposit of rare earth metals is located in the Kiruna area LKAB. Sweden.
New Not-So-Cold War
* * *

* * *
Latin America
* * *
Biden Administration
The classified documents and the Corvette: how much trouble is Biden in? FT

Animal testing no longer needed before human drug trials WWJ
The Bezzle
Crypto's Tax Shelter Problem Institutional Investor

SEC sues Gemini and Genesis over crypto asset-lending programme FT
Supply Chain
Fraud is the biggest threat to cargo losses Hellenic Shipping News. Hmm.

USDA Now Says The U.S. Lost 1.6 Million More Acres Of Corn In 2022, Where Did They Go? AgWeb
Zeitgeist Watch
Should I Shave My Head? 5 Reasons You'll Be Glad You Did Teen Vogue. Read before reacting.
Imperial Collapse Watch
Why the World Feels Different in 2023 Foreign Policy

Panic grips Special Forces community amid investigation into drugs, human trafficking Audacy
Guillotine Watch
Davos expects record turnout as resumes winter slot Reuters. Good gracious. Has it really been a year?
Highly Anticipated Government Report On UFOs Very Thin On New Details The Drive
Why Not Mars Maciej Cegłowski, Idle Words. Love the tagline: "brevity is for the weak."
Antidote du jour (via):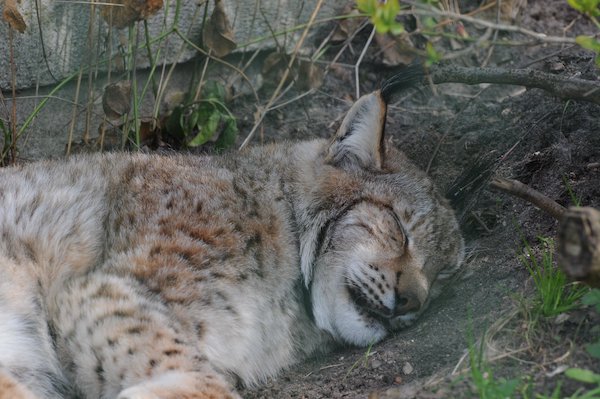 Normally I don't do zoo pictures, but what a cute kitty!
See yesterday's Links and Antidote du Jour here.