Where the Bison Could Roam NYT
The Calls for More Progress on Space Governance Are Growing Louder RAND Review
Davos
Billionaires at Davos don't think COVID is a cold The Gauntlet. Commentary:

Oh look, the wealthy and powerful are using all the SARS2 protections the 'doomers' have advocated for for 3 years while being aggressively characterized as a fringe group and increasingly marginalized by the decider class. Sure doesn't look like they think covid is just a cold. https://t.co/1kgkvjrRfi

— Dr. Lisa Iannattone (@lisa_iannattone) January 18, 2023

Guidance on Health Measures (PDF) World Economic Forum. WEF adopts a "Swiss Cheese," layered strategy:

(Let them wash their hands as if fomite transmission were a thing; it can't do any harm). We saw yesterday that not only did WEF have HEPA filters everywhere, they also brought in outside air. Commentary:

All the trolls are nowhere to be found on the SARS-2 containment protections in Davos. The silence is golden… 🙏

— Joaquín Beltrán (@joaquinlife) January 19, 2023

* * *

Martin Wolf: in defence of democratic capitalism Martin Wolf, FT. Surely "democratic capitalism" would allocate capital democratically?

Globalization Isn't Dead. But It's Changing. WSJ

Sleepwalking on Megathreat Mountain Nouriel Roubini, Project Syndicate

World Economic Forum's global risk report: A devastating picture of the capitalist crisis WSWS
Climate
Climate Change Is Now Coming for the Elite Carnegie Endowment for International Peace

France votes to ban deep-sea mining in its waters: Why is this practice so controversial? Euronews

Study shows advantages of charging electric heavy-duty vehicles with small modular nuclear reactors Tech and Science Post
#COVID19
SARS-CoV-2 variant biology: immune escape, transmission and fitness Nature. From the Abstract: "The increased virus fitness associated with VOCs is the result of a complex interplay of virus biology in the context of changing human immunity due to both vaccination and prior infection. In this Review, we summarize the literature on the relative transmissibility and antigenicity of SARS-CoV-2 variants, the role of mutations at the furin spike cleavage site and of non-spike proteins, the potential importance of recombination to virus success, and SARS-CoV-2 evolution in the context of T cells, innate immunity and population immunity. SARS-CoV-2 shows a complicated relationship among virus antigenicity, transmission and virulence, which has unpredictable implications for the future trajectory and disease burden of COVID-19." "Unpredictable implications" = not endemic.

* * *

Who Gets Long COVID and Suffers its Mental Health and Socioeconomic Consequences in the United States? Preliminary Findings from a Large Nationwide Study (preprint) medRxiv. n = 153,543. " An estimated 14.0% of adults aged 18-84 y (35.11 million adults) and 15.5% of working-aged adults aged 18-64 y (30.65 million adults) had developed long COVID by November 2022. Several sociodemographic and socioeconomic factors predicted long COVID including lower household income, being aged 30-49 y, Hispanic, female, gay/lesbian or bisexual, and divorced/separated. Even after accounting for such factors, having long COVID was linked to higher risks of recent unemployment, financial hardship, and anxiety and depressive symptomatology, with evidence of dose-response relationships. Overall, an estimated 27.7 million US adults aged 18-84 y and 24.2 million working-aged adults with long COVID who had been or may still be at risk of adverse socioeconomic and mental health outcomes. Lost work was further calculated to be the equivalent of 3 million workers annually, and the estimated annual lost earnings due to long COVID among working-aged adults totaled $175 billion."

Persistent SARS-CoV-2 infection in patients seemingly recovered from COVID-19 Journal of Pathology. n = 27 post-mortem autopsies. "Despite apparent virological remission, lung pathology was similar to that observed in acute COVID-19 individuals, including micro- and macro-vascular thrombosis (67% of cases), vasculitis (24%), squamous metaplasia of the respiratory epithelium (30%), frequent cytological abnormalities and syncytia (67%), and the presence of dysmorphic features in the bronchial cartilage (44%). Consistent with molecular test negativity, SARS-CoV-2 antigens were not detected in the respiratory epithelium." Hmm.

* * *

Pfizer-BioNTech COVID-19 vaccine effectiveness against SARS-CoV-2 infection among long-term care facility staff with and without prior infection in New York City, January–June 2021 (accepted manuscript) Journal of Infectious Diseases. n = 7,763. "We conducted a retrospective cohort study of LTCF NYC resident employees from December 21, 2020, through June 5, 2021." From the Abstract: "Two doses of Pfizer-BioNTech COVID-19 vaccine reduced SARS-CoV-2 infection risk by ≥80%, and for those with prior infection, increased protection from prior infection alone. These findings support recommendations that all eligible persons, regardless of prior infection, be vaccinated against COVID-19." "Should" ≠ "must." Fortunately.

Reasons for Receiving or Not Receiving Bivalent COVID-19 Booster Vaccinations Among Adults — United States, November 1–December 10, 2022 Morbidity and Mortality Weekly Report, CDC. n = 1,200. "An online opt-in survey of 1,200 previously vaccinated U.S. residents found that the most common reasons for not getting a bivalent booster dose were lack of awareness about eligibility or availability and ; reasons varied by age group." Now, why would that be?
Highly pathogenic avian influenza A(H5N1) virus infection in farmed minks, Spain, October 2022 Eurosurveillance
Syraqistan
Israel's Hard-Right Turn Fails to Raise Alarm in US Media FAIR
Dear Old Blighty
Protection for me, but not for thee:

Not only that, but the UK's Ministry of Defense knew #CovidIsAirborne in 2020, and acted on their knowledge. The City of Newton, MA, did exactly the same, also in 2020 ("How Ashish Jha and Rochelle Walensky of Newton, MA Protect Their Children from Covid (But not Yours)").

Levelling Up 2023: Wirral miss out on £12m, PM's constituency gets £19m in 'strategically awarded' funding Liverpool World. That's our Tories:

As a lot of my colleagues are keen to point out, the exponential rise in foodbank use is down to people forgetting how to budget since we took office.

— THE SECRET TORY 🇬🇧 (@secrettory12) January 19, 2023
China?
China announces lunar new year censorship crackdown to silence Covid 'rumours' Guardian. "Chinese cyber authorities have announced an internet censorship crackdown to ensure there are no "gloomy sentiments" caused by pandemic "rumours" during the lunar new year festival." That could never happen here. Oh, wait….

China says critical COVID cases have peaked as holiday travel surges Reuters

Relatives angry as Covid kept off Chinese death certificates: 'What are you trying to hide?' FT

I don't know why we don't do this:

Rules: Five minutes,How much money you can count correctly is your bonus.💰💰💰
Henan mining machinery company, the year-end bonus payment method for outstanding employees.
The most employees took 42000RMB. pic.twitter.com/QZMPfAiWKm

— Sharing travel (@TripInChina) January 18, 2023
New Not-So-Cold War
CIA director holds secret meeting with Zelensky on Russia's next steps WaPo. Not very sekrit! "Top of mind for Zelensky and his senior intelligence officials during the meeting was how long Ukraine could expect U.S. and Western assistance to continue following Republicans' takeover of the House and a drop-off in support of Ukraine aid among parts of the U.S. electorate, said people familiar with the meeting."

* * *

U.S., allies ramp up pressure on Germany to send tanks to Ukraine Politico. The deck: "Berlin has said it won't transfer its tanks, or give other European countries permission to do so, until the U.S. sends its own vehicles." Unreasonable?

'They have us over a barrel': Inside the US and German standoff over sending tanks to Ukraine CNN

Oh, Come On!! Andrei Martyanov, Reminiscence of the Future

* * *

Normalizing fascism:

amazing news. win for democracy! https://t.co/FN4RqtrTz1

— Yasha Levine 🐀 (@yashalevine) January 20, 2023

The Maidan coup, a CIA professional's view:

ACURA ViewPoint: Guest Post by Branko Marcetic: Diplomatic Cables Show Russia Saw NATO Expansion as a Red Line American Committee for US-Russia Accord.
South of the Border
In Peru, protesters pour from remote Andean regions, demand president resign NBC. "Pour" like a formless, undifferentiated, menacing (and dark) mass. How come cops and bourgeois politicians never "pour"?

Peru's natural resources: CIA-linked US ambassador meets with mining and energy ministers to talk 'investments' Ben Norton, Geopolitical Economy Report
Biden Administration
* * *

* * *
The Bezzle
Crypto lending unit of Genesis files for US bankruptcy Channel News Asia
Qantas Airbus A380 superjumbos: Rattlesnakes cause problems for engineers maintaining planes in desert storage Traveller
Boeing
Realignment and Legitimacy
Kshama Sawant will not seek reelection to Seattle City Council Seattle Times. The headline butchers the story: "Instead, after serving on the council for a decade, Sawant will focus on helping launch a new national labor movement called Workers Strike Back." Please, somebody tell me Sawant isn't an aspiring liberal Democrat.

The fringe ideology of "constitutional sheriffs" is attracting believers within Texas law enforcement Texas Tribune
Guillotine Watch
Billionaires once united in visionary project now feuding over claims of 'inexperienced management' CNN
Class Warfare
Sometimes a Little Bullshit Is Fine: A Conversation with Charles Simic The Paris Review (AL).
Antidote du jour (via):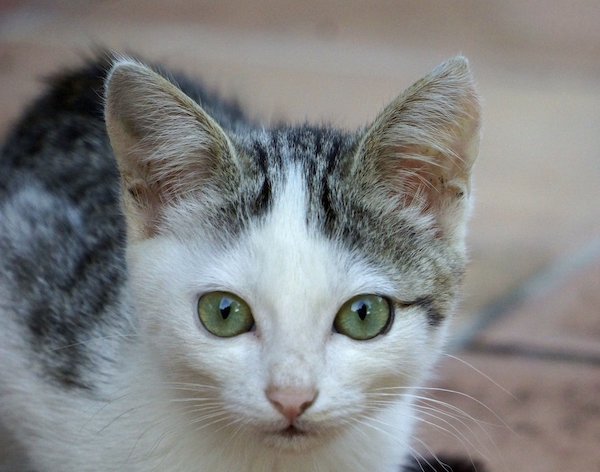 See yesterday's Links and Antidote du Jour here.