How to See the 'Green Comet' Everyone's Talking About Gizmodo
Climate/Environment
Water
Jackson, Mississippi's water crisis persists as national attention and help fade away NBC News

'Concerning' map reveals where fish caught in the US are full of hazardous 'forever chemicals' Business Insider

Skipped showers, paper plates: For one suburb that relies on the Colorado River, water is hard to get Salt Lake Tribune

And farther down the line…

Tijuana Is Again Buying Emergency Water from California After Aqueduct Outage Voice of San Diego
#COVID-19
Immune Harm: Who to believe? Easy Chair (Fathi)

The Gig is Up, and It Feels Weird Ok Doomer. The deck: "The German Minister of Public Health just confirmed what scientists have been trying to tell the world about Covid."

Self-injury, suicidality and eating disorder symptoms in young adults following COVID-19 lockdowns in Denmark Nature. "Our findings provide no support for the increase in self-injury, suicidality and symptoms of EDs after the lockdowns."
Dr. Graham Lloyd-Jones (radiologist in UK) "learned that the risk factors for periodontitis are the same as for severe COVID-19 and speculated that gum disease could be a converging risk factor.."

This article was intriguing & inspiring for me.#COVIDhttps://t.co/WkSITxLeqO

— Hiroshi Yasuda (保田浩志) (@Yash25571056) January 21, 2023
***
Japan to lower COVID-19 to flu status, further easing rules AP
Myanmar
Myanmar Resistance Targets More Junta Election Offices The Irrawaddy
Old Blighty
Reminder that crushing unions/strikes isn't just about the short term money it's about maintaining the hierarchy of economic power https://t.co/E1HNwhNUTW

— Mac (@GoodPoliticGuy) January 20, 2023
The Koreas
CNN's Waging A Clever Psy-Op To Justify South Korea's Nuclear Ambitions Andrew Korybko

How US-led alliance aims to mend Japan-South Korea ties and rein in China SCMP
China?
Chinese Battery Plant Investment Faces Local Backlash in Hungary Bloomberg

Patrick Lawrence: Japan Reenlists as Washington's Spear-Carrier Scheerpost

A Taiwan bloodbath might suit US decision-makers just fine RT
New Not-So-Cold War
US to Ukraine: You're Losing; Do it Different! Empire, Communication and NATO Wars
***
Germany won't keep Poland from sending tanks to Ukraine DW. Both Scholz and new German Defense Minister Boris Pistorius continued to slow walk the decision Sunday before the announcement from FM Baerbock. Did she break rank? Would fit with her priors.

Some of the pressure on the German vassal state:

Germany is refusing to send tanks to Ukraine. Biden cannot let this stand WaPo
Interesting report from SZ on the Leopards 2 debacle and the discussions between the US and Germany

"The refusal from Berlin led to violent reactions in Washington"

Lloyd Austin is said to have gotten into a heated argument with Scholz's chief of staffhttps://t.co/gm1qcU2af0 pic.twitter.com/P9qBwB9tNw

— Faytuks News Δ (@Faytuks) January 22, 2023
***
French politician accuses US of intent to start war in Europe TASS

Morocco becomes the first African country to give tanks to Ukraine – report i24

US to build military industrial base in Morocco Middle East Monitor. "The CIA report said that Russia not only strongly supports the Algerian regime militarily and politically, but is also discussing the establishment of a large logistical base that would give it an important outlet to countries located south of the Sahara Desert."
***
I guest posted the new Radio @TheWarNerd newsletter—on one of most overlooked contingencies that made Putin's invasion plan possible: the failure of the western-backed Belorussian regime-change protests forced Lukashenko to throw himself at Putin's mercy.https://t.co/KimFPjhzor pic.twitter.com/2FOXT5wuYX

— Mark Ames (@MarkAmesExiled) January 21, 2023
Macron wants €400 billion to 'transform' France's forces through 2030 Defense News. While he's trying to raise pension age.

Burkina Faso orders French troops to leave amidst massive protest WION
South of the Border
Bowing to coup threats, Lula promises massive investments in Brazil's armed forces WSWS
WATCH: 🇺🇸 SOUTHCOM Commander Laura Richardson describes how Washington is actively negotiating the sale of lithium in the Lithium Triangle through its U.S. embassies. pic.twitter.com/uQTvpSRHAH

— Kawsachun News (@KawsachunNews) January 21, 2023
Biden Administration
2024
Obama Legacy
new video! I'm half-assedly copying the @MattBruenig style to explain how we could have gotten full employment after the financial crisis by 2010 instead of 2019: https://t.co/ZXz5jj6PCF

— ryan cooper (@ryanlcooper) January 21, 2023
Police State Watch
Memphis Police officers involved in traffic stop that preceded Tyre Nichols' death fired Memphis Commercial Appeal. Quite the headline. Excessive use of force, failure to intervene and failure to render aid.
Gunz
Mass Shooting In Monterey Park Leaves 10 Dead, 10 Wounded. What We Know So Far LAist
Supply Chain/Inflation
Surging egg prices mean record profits for largest US egg producer CNN.  The prison labor probably doesn't hurt either.

Bleak outlook post-Chinese New Year prompts more blank voyages The Loadstar
Our No Longer Free Press
JOURNALISTS POINTED OUT THE INADEQUACY OF EXISTING ORGANIZATIONS FOR PROTECTING THE RIGHTS OF MEDIA WORKERS IN THE WEST DURING THE PRESS FORUM OF THE FOUNDATION TO BATTLE INJUSTICE Foundation to Battle Injustice (ctlieee)
Guillotine Watch
A powerful nonprofit owns apartments for poor tenants. Why are some tenants trapped in their rooms? LA Times
Class Warfare
If America Had Fair Laws, 60 Million Workers Would Join a Union Tomorrow Jacobin (Kevin W)

WHITE COLLAR CRIME RISK ZONES The New Inquiry (Randy K)

The Lawsuit That Could Freeze Speech Against Billionaires The Lever
Tech
Pluralistic: Tiktok's enshittification Pluralistic
The Bezzle
Feds seized nearly $700 million from FTX founder Bankman-Fried Reuters (Kevin W)

TikTok confirms that its own employees can decide what goes viral The Verge

IBM top brass accused again of using mainframes to prop up Watson, cloud sales The Register
Forgotten existentialist Aeon. "Sartre gets much of the credit for existentialism. Karl Jaspers not only preceded him, but offered a way out of despair."
Antidote du jour (via):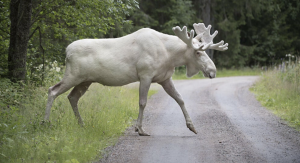 See yesterday's Links and Antidote du Jour here.