Pigeon caught in Canadian prison yard with drugs Anadolu
What's next for quantum computing MIT Technology Review
Climate/Environment
Water
California is getting drenched. So why can't it save water for the drought? NPR

'This is no way to live': Mississippians struggle with another water crisis Guardian
#COVID-19
Shoutout to everyone who's been putting their mental health ahead of their physical health. Because nothing helps our mental health like just getting sick all the time am I right? 🦠 ❤️

— Covid19 (@friendlycovid19) January 6, 2023

Coronavirus: tens of thousands cross Hong Kong-mainland China border as quarantine-free travel finally arrives after 3 years of restrictions SCMP

China suspends social media accounts of COVID policy critics Al Jazeera

I'm Sorry, but This COVID Policy Is Ridiculous The Atlantic. "The recent attempt to limit the spread of disease from China makes no sense at all."
India
India tops Japan to become world's No. 3 auto market Nikkei Asia
Syraqistan
Will Erdogan and Assad soon meet to bury the hatchet? Al-Monitor

US-Saudi Tensions Ease as Military Cooperation Against Iran Grows Antiwar
Old Blighty
NHS recruiting from 'red list' countries after Brexit loss of EU staff, says report Guardian
China?
New Not-So-Cold War
Ok, Doomer William Shryver. "Legendary Russian fatalism may be alive and well, but it will be ashamed of its doubts in the end."

Ukraine Humiliated Western Propagandists After Its Defense Minister Admitted It's A NATO Proxy Andrew Korybko
Ukraine has always been a deeply divided country on the issue of NATO, one of many inconvenient facts for our ruling proxy warriors: https://t.co/j2pKtT4H6a

— Aaron Maté (@aaronjmate) January 7, 2023
US sanctions Iran drone suppliers for arming Russia in Ukraine Al-Monitor

Patrick Lawrence: The Sino-Russian Summit You Didn't Read About Scheerpost
"The fact is that they do not share our values and are trying to defend interests that violate our faith in freedom and democracy. In this dangerous world, the countries of the alliance must stick together," he said.

— AZ 🛰🌏🌍🌎 (@AZgeopolitics) January 7, 2023
***

Emerging Europe backs nuclear power to solve energy needs IntelliNews

Europe Imports Of U.S. Diesel, Gasoline To Hit 2-Year High OilPrice

Europe leads pack on LNG imports as global competition for fuel heats up FT

US now world's top LNG exporter, as Europe boycotts cheaper Russian gas Geopolitical Economy Report

Azerbaijan enjoys surging hydrocarbon revenues amid Ukraine war Eurasianet

Europe watches on as humanitarian crisis unfolds in Nagorno-Karabakh Politico EU
2024
Activism, Uncensored: Drag Event Protests in 2022 TK News by Matt Taibbi
Big Brother is Watching You Watch
The Slow Death of Surveillance Capitalism Has Begun Wired. We'll see.
Imperial Collapse Watch
Realignment and Legitimacy
Gingrich and Pelosi Agree: The GOP Is Rudderless Politico

McCarthy's Speaker Deal Could Stymie Defense Spending Next Year Bloomberg
Democrats en déshabillé
The Right Played Hardball in Congress. The Left Should Take Notes Jacobin
Groves of Academe
Moscow's Invasion Of Ukraine Triggers 'Soul-Searching' At Western Universities As Scholars Rethink Russian Studies RFERL
Supply Chain/Inflation
$7 a dozen? Why California eggs are so expensive – and increasingly hard to find LA Times

Companies rush to tap US bond market as credit conditions ease FT
Larry Summers reclining on a tropical island and instructing the proles that "there's going to need to be increases in unemployment to contain inflation" ☠️pic.twitter.com/t1ONYePsUZ

— David Adler (@davidrkadler) January 6, 2023
The Deglobalization We Need Compact
Our No Longer Free Press
Under Musk, Twitter Continues to Promote US Propaganda Networks FAIR

NYT: Binding Arbitration For Thee, But Not For Me Cory Doctorow
Guillotine Watch
How Big Pharma Actually Spends Its Massive Profits The Lever
Class Warfare
Sports Desk
There's Nothing The NFL Cannot Bear Defector
The Bezzle
The Binance Scam Chain Dirty Bubble Media

NFT Marketplace SuperRare Cuts 30% of Staff: 'We Over-Hired' Decrypt
Antidote du jour (via):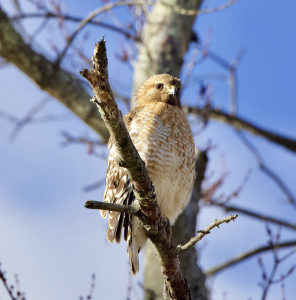 See yesterday's Links and Antidote du Jour here.