A dwarf planet beyond Neptune has a mysterious ring that astronomers can't explain Space.com
Why giant prehistoric animals got smaller BBC
Fed rolls out 2023 stress-test scenarios, with wrinkle for biggest banks American Banker
Goldilocks Economy Is a Fairy Tale Too Good to Be True WSJ
Climate
Shell's board of directors sued over climate strategy in a first-of-its-kind lawsuit CNBC. Meanwhile:

Air conditioning units at the SMDC Shore Residences, Manila, Philippineshttps://t.co/dTe8ASMEnP pic.twitter.com/nnIWj0qDE2

— Philip Oldfield (@SustainableTall) February 8, 2023

Getting Back on the Streets is Going to Be Fun! Bill McKibben, The Crucial Years

Several universities to experiment with micro nuclear power AP
#COVID19
What Is COVID Actually Doing to Our Immune Systems? Slate. Big round-up, worth a read.

In Cleveland and beyond researchers begin to unravel the mystery of long COVID-19 Cleveland.com. Interesting.

The pandemic after the pandemic: Long covid haunts millions of people WaPo (MV).
China?
* * *
Australia's First Nuclear Submarine Could Be a Reality in Less Than 30 Years, Former PACOM Commander Testifies USNI News. Speedy!
India
Gautam Adani, Not-So-Long-Ago India's Richest Man, Owes More Than 1% Of Indian Economy: Report India.com

Adani hires US legal powerhouse Wachtell in short-seller battle FT

NYU's 'Dean of Valuation' says Adani Group exploited 'weakest links' in Indian institutions CNBC
Death toll spikes to almost 70 as Somaliland fighting enters 3rd day Andalou Agency
Syraqistan
Türkiye quakes not just one of country's largest but also world's, says seismologist Andalou Agency

Why was the earthquake that hit Turkey and Syria so deadly? Live Science
Euopean Disunion
European cost of living crisis: Berlin paying young people to go clubbing Euronews
The Caribbean
Scientists explain how Cuba has brought COVID-19 under control The Caribbean Council
New Not-So-Cold War
Gaetz introduces 'Ukraine Fatigue' resolution Responsible Statecraft

Waiting for Biden's definition of victory in Ukraine India Punchline. More elite splitting?

The Top Five Lessons from Year One of Ukraine's War Stephen Walt, Foreign Policy

Losses in Ukraine are 'out of proportion' to what NATO has been planning for, the alliance's top general says Business Insider

* * *

Ukraine is prepared to use British long-range missiles to strike annexed Crimea as western involvement in the battle against Putin escalates – and Kremlin readies 1,800 tanks and 400 fighter jets 'for huge new invasion in ten days' Daily Mail

Vladimir Putin is about to make shock gains The Telegraph

What Russia Got Wrong Foreign Affairs. "The Russian armed forces are not wholly incompetent or incapable of learning." Good to know.

* * *

EU to target disinformation and more exports in next Russia sanctions Politio. Meanwhile:

🇪🇺🇺🇦 Welcome to Brussels, dear @ZelenskyyUa

The heart of the European family, in which Ukraine belongs.

We will support Ukraine every step of the way towards our Union. pic.twitter.com/eELXeZYmM5

— Ursula von der Leyen (@vonderleyen) February 9, 2023

I dunno about this von der Leyen character. She seems to get out over her skis a lot.

* * *

Central European states concerned about influx of Ukrainian grain The Poultry Site

Vladimir Putin must not be allowed to bankrupt the Ukrainian breadbasket The Atlantic Council. The author: "Andriy Vadaturskyy is the owner and CEO of Ukrainian agribusiness Nibulon." Oh.

* * *

Fury in Ukraine as Elon Musk's SpaceX limits Starlink use for drones Guardian
Biden Administration
Congress Told HHS to Set Up a Health Data Network in 2006. The Agency Still Hasn't. Government Executive
Democrats en Déshabillé
Bill Clinton Has Left the Building Matt Stoller, BIG. A very positive view of Biden's SOTU. Worth a read!
The Bezzle
The AI Bubble of 2023 The Reformed Broker

Why chatbots are bound to spout bullshit FT. Not chatbots. AI as such. Nice to see Harry Frankfurt cited, though!

Magazine Publishes Serious Errors In First AI-Generated Health Article Futurism
Police State Watch
The Snitch in the Silver Hearse The Intercept. The deck: "The FBI Paid a Violent Felon to Infiltrate Denver's Racial Justice Movement."
Our Famously Free Press
Zeitgeist Watch
Do You Know How to Behave? Are You Sure? How to text, tip, ghost, host, and generally exist in polite society today New York Magazine. "70. Always be the first one out." Hmm.
Guillotine Watch
How the Wealthy Save Billions in Taxes by Skirting a Century-Old Law ProPublica
Class Warfare
Striking HarperCollins Workers Reach Tentative Agreement With Publisher NYT

Starbucks Asked a COVID-Positive Employee to Work, Then Fired Him for Tweeting About It Vice

What crappy beer demand tells us about the economy Freight Waves. Commentary:

I got this email from a truck driver in response to my beer article (sharing with his permission, he asked me to not to include his name)

"This economy … forces me to focus on the necessities and forego life's small pleasures. Beer is one of those." pic.twitter.com/XFBBxDGZxQ

— Rachel Premack (@rrpre) February 9, 2023
Echoes of ancient curse tablets identified in the Book of Revelation (press release) Johannes Gutenberg Universität
Antidote du jour (via):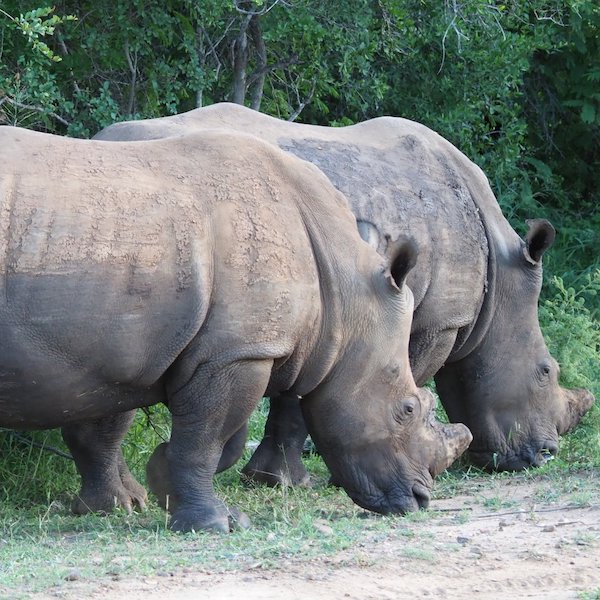 See yesterday's Links and Antidote du Jour here.