By Lambert Strether of Corrente.
Patient readers, I apologize for the missing Water Cooler yesterday; I had a seismic event in RL. Normally, I can power through anything, but I also have a subsystem in my head that tells me what day it is (necessary because of our odd schedule, and our authors spread all over the globe in multiple timezones). The seismic event was strong enough to decompensate the subsystem. Sorry about that, chiefs. Hopefully the outcome of the seismic event will be good. Ditto the outcome of this fundraiser (for which a tip jar is here). On the bright side, I finished up Neal Stephenson's Termination Shock. Frankly, I liked the part about the feral pigs best, but that was in the beginning. But it's a page turner!
Then there is the matter of that local irritant, my suspended Twitter account. (Mercury is not in retrograde, but it certainly seems like it is.) Here is the rule: Never do irony on Twitter. I was responding to a Tweet that said, as one does, that the Covid death count didn't matter because only the unfit old and the ill died. I responded with "Let me restate that: 'Let's kill all the old people.'" Twitter interpreted that as a threat of violence, and I failed ("after careful consideration") on appeal. Clearly, Twitter content moderation cannot assess context, either within or between tweets, so I suspect a wretched algo or (already!) an especially stupid AI. My workflow will be back to normal after I curate the new account I managed to get (and do not plan to lose). I will also give up chewing ankles, even of the very stupid or malevolent. The world will be a poorer place for that, but so it goes. Again, readers: Don't do irony on social media! (You can do irony here, however; we have real moderators!)
Bird Song of the Day
Eastern Bluebird, Lincoln State Park, Spencer, Indiana, United States. "Recorded song at Weber Lake trailhead area at 6:11. Woodcock from above also audible." 6:11! You have to get up early if you want to get out of bed, especially if you want to hear all the little dinosaurs singing in the trees.
* * *
Politics
"So many of the social reactions that strike us as psychological are in fact a rational management of symbolic capital." –Pierre Bourdieu, Classification Struggles
2024
The Trump indictment has not yet been unsealed. So we know nothing. The only people who know anything are the media executives counting the clicks and rubbing their hands together.

I don't think I've ever seen a headline in Politico that large. Let's wait and see.

EXECUTIVE: "Of course a helicopter. Spare no expense! Why not two?"

Donald Trump is now under arrest in New York City ahead of his arraignment in court https://t.co/VmtYuyNFJ1 pic.twitter.com/kfOmkD6vpu

— CNN Breaking News (@cnnbrk) April 4, 2023

"LIVE: Trump surrenders to NY authorities ahead of arraignment" [WAFB]. I suppose "surrender" is the term of art, but one senses a theme... "NEW YORK (AP) — Former President Donald Trump surrendered to authorities Tuesday at a Manhattan courthouse ahead of his arraignment on criminal charges a hush money payment to a porn actor during his 2016 campaign." • This is the story, and shame on AP for this wretched lead. Poor "stemming from"; no mere phrasal verb should have to do so much heavy lifting. All the analysis of the still-sealed indictment suggests that the only way Bragg "makes a federal case out of it" is by turning the "payment" into a Federal election law violation. That is the story, but it does seem that liberal Democrats cannot avoid the salacious -- going all the way back to Obama's first campaign for the Senate, where somehow the papers from his opponent's nasty divorce case got into the papers. This from the party whose charming rogue of a leader emeritus was a frequent flyer on Jeffrey Epstein's Lolita Express. I just hate to see them get so worked up. It's not good for the country (though, to be fair, I'd recommend some calmness for Republicans, too).

"Trump's attorney says 'there will be no guilty plea'" [The Hill]. "'One thing I can assure you of as I sit here today: There will be no guilty plea in this case. That's one thing I can guarantee you,' [Joe] lTacopina said on 'Good Morning America,' when asked whether the president would consider pleading guilty to a misdemeanor 'to make this go away."" Are these people are GMA morons? This is a campaign (in all senses). It won't go away. "Trump is set to be arraigned Tuesday afternoon, when he'll hear the specific charges against him — which are still behind a sealed indictment — and enter a plea.... The lawyer also said he thinks the case will "go away" without seeing a jury, and that his team will likely make motions to dismiss and argue selective prosecution.

But

"Trump Campaign Uses Antisemitic Conspiracy Theories to Fundraise Off Indictment" [Truthout]. "The campaign's latest emails cast Trump and his supporters as collective victims of a 'baseless witch hunt' coordinated by billionaire financier George Soros and a 'globalist cabal.' Such language plays on age-old antisemitic conspiracy theories about wealthy, nationless Jews conspiring with elites [apprarently billionaires are not themselves elites] to shape world events, according to Peter Montgomery, managing director of Right Wing Watch, a media watchdog." Holy moley, did I have to plow through a lot of muck to reach the paragraph designed to sting. First, Soros is in fact billionaire financier. Second, there are in fact globalists, and there are in fact globalist cabals; if Truthout wishes to find some or all of these, I suggest they read up on Davos, or check out the World Economic forum. Now, I can accept that, later in the story, "puppet master" is not merely a Metallica song, but an anti-semitic trope, as Truthout's NGO source suggests. Anti-semitism is bad (as is anti-semitism used falsely, as M15, the press, and Parliamentary Labor did with Jeremy Corbyn, supported by many of these same NGOs, as well as the state of Israel). We need better tropes; I support the tropes! But the effect of Truthout's aghasitude is to censor all discussion of globalism, globalists (itself treated as anti-semitic), and the political role of billionaires. That seems an odd stance for a leftist periodical to take. If the word "globalist" or the trope "puppet master" truly should not be used, then Truthout and the rest of the NGOs might give consideration to suggesting words and tropes of equivalent meaning that are acceptable. One wonders why they do not.

"Hungary's Orban tells Trump to 'keep on fighting' in tweet" [Associated Press]. • That should make Rod Dreher happy.
Democrats en Déshabillé
Patient readers, it seems that people are actually reading the back-dated post! But I have not updated it, and there are many updates. So I will have to do that. --lambert

I have moved my standing remarks on the Democrat Party ("the Democrat Party is a rotting corpse that can't bury itself") to a separate, back-dated post, to which I will periodically add material, summarizing the addition here in a "live" Water Cooler. (Hopefully, some Bourdieu.) It turns out that defining the Democrat Party is, in fact, a hard problem. I do think the paragraph that follows is on point all the way back to 2016, if not before:

The Democrat Party is the political expression of the class power of PMC, their base (lucidly explained by Thomas Frank in Listen, Liberal!). ; if the Democrat Party did not exist, the PMC would have to invent it. . ("PMC" modulo "class expatriates," of course.) Second, all the working parts of the Party reinforce each other. Leave aside characterizing the relationships between elements of the Party (ka-ching, but not entirely) those elements comprise a network -- a Flex Net? An iron octagon? -- of funders, vendors, apparatchiks, electeds, NGOs, and miscellaneous mercenaries, with assets in the press and the intelligence community.

Note, of course, that the class power of the PMC both expresses and is limited by other classes; oligarchs and American gentry (see 'industrial model' of Ferguson, Jorgensen, and Jie) and the working class spring to mind. Suck up, kick down.

* * *

Our Famously Free Press

How not to do a crowd shot:

Unbelievable support for miles as we depart to New York! pic.twitter.com/Qa0c2pXBip

— Eric Trump (@EricTrump) April 3, 2023

Accept nothing less than wide angle, ideally aerial. Like this:

This an image you haven't seen today because mainstream media has been covering Donald Trump's motorcade & plane all day long. These are Nashville students walking out today, sick and tired of the NRA and Republican inaction. The youth WILL save us, once again. pic.twitter.com/fBqfNzIpLx

— Victor Shi (@Victorshi2020) April 3, 2023

A good turnout, but in my view, a crowd with an edge that easy to see isn't a good crowd.
#COVID19
"I am in earnest -- I will not equivocate -- I will not excuse -- I will not retreat a single inch -- AND I WILL BE HEARD." --William Lloyd Garrison
Resources, United States (National): Transmission (CDC); Wastewater (CDC, Biobot; includes many counties); Variants (CDC; Walgreens); "Iowa COVID-19 Tracker" (in IA, but national data).
Lambert here: Readers, thanks for the collective effort. We are now up to 50/50 states (100%). This is really great! (It occurs to me that there are uses to which this data might be put, beyond helping people with "personal risk assessments" appropriate to their state. For example, thinking pessimistically, we might maintain the list and see which states go dark and when. We might also tabulate the properties of each site and look for differences and commonalities, for example the use of GIS (an exercise in Federalism). I do not that CA remains a little sketchy; it feels a little odd that there's no statewide site, but I've never been able to find one. Also, my working assumption was that each state would have one site. That's turned out not to be true; see e.g. ID. Trivially, it means I need to punctuate this list properly. Less trivially, there may be more local sites that should be added. NY city in NY state springs to mind, but I'm sure there are others. FL also springs to mind as a special case, because DeSantis will most probably be a Presidental candidate, and IIRC there was some foofra about their state dashboard. Thanks again!
Resources, United States (Local): AK (dashboard); AL (dashboard); AR (dashboard); AZ (dashboard); CA (dashboard; Marin); CO (dashboard; wastewater); CT (dashboard); DE (dashboard); FL (wastewater); GA (wastewater); HI (dashboard); IA (wastewater reports); ID (dashboard, Boise; dashboard, wastewater, Central Idaho; wastewater, Coeur d'Alene; dashboard, Spokane County); IL (wastewater); IN (dashboard); KS (dashboard; wastewater, Lawrence); KY (dashboard, Louisville); LA (dashboard); MA (wastewater); MD (dashboard); ME (dashboard); MI (wastewater; wastewater); MN (dashboard); MO (wastewater); MS (dashboard); MT (dashboard); NC (dashboard); ND (dashboard; wastewater); NE (dashboard); NH (wastewater); NJ (dashboard); NM (dashboard); NV (dashboard; wastewater, Southern NV); NY (dashboard); OH (dashboard); OK (dashboard); OR (dashboard); PA (dashboard); RI (dashboard); SC (dashboard); SD (dashboard); TN (dashboard); TX (dashboard); UT (wastewater); VA (dashboard); VT (dashboard); WA (dashboard; dashboard); WI (wastewater); WV (wastewater); WY (wastewater).
Resources, Canada (National): Wastewater (Government of Canada).
Resources, Canada (Provincial): ON (wastewater); QC (les eaux usées); BC, Vancouver (wastewater).
Hat tips to helpful readers: Art_DogCT, B24S, CanCyn, ChiGal, Chuck L, Festoonic, FM, FreeMarketApologist (4), Gumbo, hop2it, JB, JEHR, JF, JL Joe, John, JM (9), JW, KatieBird, LL, Michael King, KF, LaRuse, mrsyk, MT, otisyves, Petal (5), RK (2), RL, RM, Rod, square coats (11), tennesseewaltzer, Utah, Bob White (3). (Readers, if you leave your link in comments, I credit you by your handle. If you send it to me via email, I use your initials (in the absence of a handle. I am not putting your handle next to your contribution because I hope and expect the list will be long, and I want it to be easy for readers to scan.)
• More like this, please! Total: 1 6 11 18 20 22 26 27 28 38 39 43 47 50/50 (94% of US states).
* * *
Look for the Helpers
Thinking of others:

If someone in your house is sick with COVID, consider not sending your "healthy" children to school.

This is the test result for my almost* completely asymptomatic 8 year old.

*almost because She sneezed twice today. Twice. pic.twitter.com/OJc7a1xv5z

— lucas 🎺 (@theLUCASTDS) April 4, 2023

* * *

"Introducing: The Covid Underground" [Covid Underground]. The deck: "Welcome to The Covid Underground, a newsletter for the Covid-free movement and all of those who continue to avoid infection." More: "True health is the ability to change. About 10-30% of the U.S. population has changed their lives in the light of the freeing revelations of 2020, and we keep changing. We are dynamically, creatively faithful to what was— briefly— plain to all: normal is a dangerous illusion." • Worth a read.

"Covid Meetups" [COVID MEETUPS (JM)]. "A free service to find individuals, families and local businesses/services who take COVID precautions in your area." • I played around with it some. It seems to be Facebook-driven, sadly, but you can use the Directory without logging in. I get rational hits from the U.S., but not from London, UK, FWIW.

Finding like-minded people on (sorry) Facebook:

Thought I'd add this here in case anyone is interested. Places to find people who "Still Covid" in your area & online: https://t.co/T4ND4XbrpF & https://t.co/sP5wq4fAw5 You can also search on FB "Still Coviding ____" & see if there's a specific group on your area.

— Adriel Rose (@adriel_rose) March 1, 2023
Maskstravaganza
Another victory for hospital infection control:

The masks are optional policy lasted 1 1/2 days. 6 out of every 10 staff members tested positive for Covid. We now have fungus patients and the state is determining if it's safe for us to keep them in ICU.. pic.twitter.com/MQpVrPNVOl

— D'ominic Devereaux (@deeperfectgem) April 4, 2023
Scientific Communication
"'If we don't, others will': White House Covid adviser calls on doctors to combat a vacuum of medical information [STAT]. "'What we have seen is the widespread propagation of misinformation and disinformation. And the reason it has taken root is because there was an information vacuum,' Jha said to the group, convened by the Massachusetts Medical Society with support from the New England Journal of Medicine Group. ''.... Over the last year in the White House, Jha has seen an average of 250 to 500 people dying of Covid every day, despite plentiful free vaccines and treatments. 'If you are up to date on your vaccines and you get treated with Paxlovid, if you get an infection, you just don't die of this virus. Almost no one dies of this virus,' he said. 'Almost every one of those deaths is preventable. And yet people are still dying. And that is the power of misinformation. That is the power of disinformation that we all have to work on countering." • One hardly knows where to begin. First, #COVIDIsAirborne, and correct information on Covid must include its mechanism of transmission, so people are empowered to build their layered protection protocols. That is the real vacuum, which CDC and the Biden Admistration, bless their hearts, have never filled. Second, not only doctors, but epidemiologists, aerosol scientists, and engineers should be included in our "national conversation. And unions, so we can talk about the workplace. If doctors only "fill the vaccum," what we will get is another helping of the same old carrion that Jha serves up: That death is the only metric that matters. Jha himself propagatesa disinformation, because he ignores Long Covid, vascular and neurological damage from even "mild" cases, and non-pharmaceutical intervention generally. (Please remember that the Newton School system where Jha's children go slammed a million dollar ventilation system into place starting in September 2020. They knew what the score was. Exactly like Davos Man does. Yet not a word from Jha. The ruling class knows the score. They just don't want you to know.
Treatment
"Long COVID exercise trials proposed by NIH raise alarm" [Nature]. "Patients and patient advocates are calling on the US National Institutes of Health (NIH) to reconsider its decision to include exercise trials in its RECOVER initiative, which aims to study and find treatments for long COVID. They argue that a large proportion of people with long COVID have reported experiencing post-exertional malaise (PEM) — a worsening of symptoms such as fatigue, difficulty regulating body temperature and cognitive dysfunction, after even light exercise — and worry that putting certain RECOVER participants through exercise trials could cause them harm. In a petition and multiple letters, the advocates request that the NIH and affiliated physicians explain their rationale for this testing and share the trial protocols." • Hmm.
Sequelae
"A cough I can't shake." Many examples:

Anyone else feel like they are just getting ill every other week?

— Liam Thorp (@LiamThorpECHO) March 29, 2023

But not immune dysregulation from Covid, of course not, that's CT....
Elite Malfeasance
The bankruptcy of the so-called left:

This. This. So much this. pic.twitter.com/6bJZENvV6c

— Leah 🏳️‍🌈 (@hutchleah) March 31, 2023
* * *
Looks like "leveling off to a high plateau" across the board. (I still think "Something Awful" is coming, however. I mean, besides what we already know about.) Stay safe out there!
Case Data
BioBot wastewater data from April 3: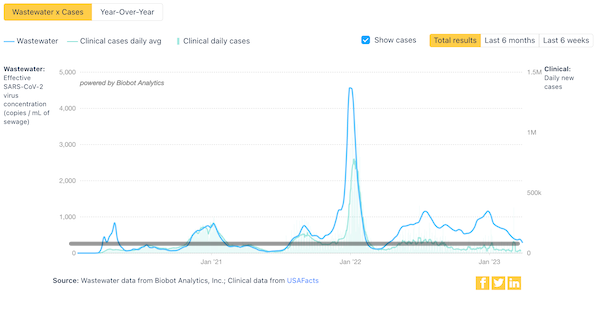 Lambert here: The decline did not bottom out; my pessism was happily unwarranted. However, note that if we look at "the area under the curve," more people have died after Biden declared that "Covid is over" than before. And this will continue.
For now, I'm going to use this national wastewater data as the best proxy for case data (ignoring the clinical case data portion of this chart, which in my view "goes bad" after March 2022, for reasons as yet unexplained). At least we can spot trends, and compare current levels to equivalent past levels.
Covid Emergency Room Visits
NOT UPDATED From CDC NCIRD Surveillance, from March 25: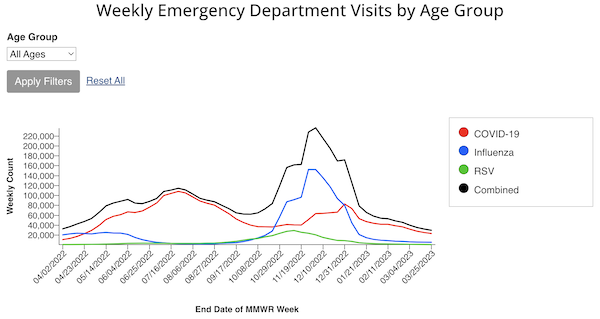 NOTE "Charts and data provided by CDC, updates Wednesday by 8am. For the past year, using a rolling 52-week period." So not the entire pandemic, FFS (the implicit message here being that Covid is "just like the flu," which is why the seasonal "rolling 52-week period" is appropriate for bothMR SUBLIMINAL I hate these people so much. Anyhow, I added a grey "Fauci line" just to show that Covid wasn't "over" when they started saying it was, and it's not over now. Notice also that this chart shows, at least for its time period, that Covid is not seasonal, even though CDC is trying to get us to believe that it is, presumably so they can piggyback on the existing institutional apparatus for injections.
Positivity
From the Walgreen's test positivity tracker, published April 2: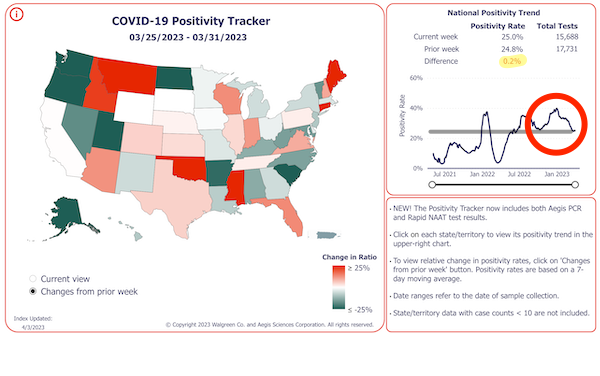 0.2%. At the low point of the last valley, but the first increases in awhile.
Deaths
Death rate (Our World in Data):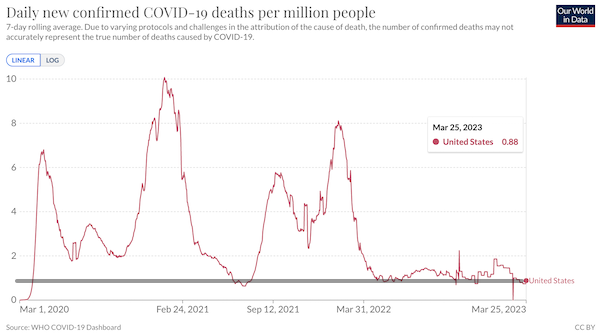 Total: 1,155,356 - 1,154,894 = 462 (462 * 365 = 168,630 deaths per year, today's YouGenicist™ number for "living with" Covid (quite a bit higher than the minimizers would like, though they can talk themselves into anything. If the YouGenicist™ metric keeps chugging along like this, I may just have to decide this is what the powers-that-be consider "mission accomplished" for this particular tranche of death and disease).
Excess Deaths
NOT UPDATED Excess deaths (The Economist), published March 28: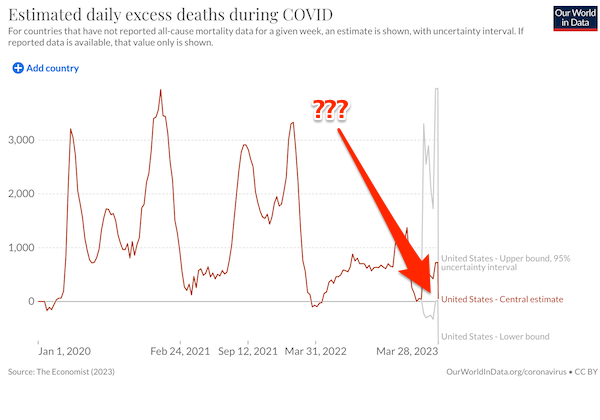 Lambert here: Based on a machine-learning model. Looks like a data issue, to me. I"m not sure how often this updates, and if it doesn't, I'll remove it. (The CDC has an excess estimate too, but since it ran forever with a massive typo in the Legend, I figured nobody was really looking at it, so I got rid it.
• Yes, but what is "excess"?
Silently, with no media discussion, people keep dying at rates far higher than before the COVID-19 pandemic.

For every one person who officially dies from COVID-19, 2-4 more die from other, unnamed causes who would not have died before 2020.

Welcome to the perpetual pandemic. pic.twitter.com/HpZu94ZaMo

— Andre Damon (@Andre__Damon) April 1, 2023
"Excess" is a number we have not yet normalized, exactly as "cases" is a number we no longer count.
Stats Watch
Employment Situation: "United States ADP Employment Change" [Trading Economics]. "Private businesses in the US unexpectedly created 242K jobs in February of 2023, well above an upwardly revised 119K in January and market forecasts of 200K."
Logistics: "United States LMI Logistics Managers Index Current" [Trading Economics]. "The Logistics Manager's Index in the US fell to a record low of 51.1 in March of 2023, pointing to the weakest growth in the logistics sector since records began in 2016. The transportation prices declined by 5 points to a record low of 31.1 amid lower fuel prices. Also, transportation utilization fell to 50, indicating no upward movement for the first time in 2023. Inventory Levels continued to grow though at a decreasing rate (-6.8 to 55.6) with a bigger focus on retail and consumables as piled up over the last year. " • Hat tip, the Fed! (Nobody ever seems to ask who fills the proverbial punchbowl in the first place, before the Fed takes it away. I suggest it's the workers, and the Fed consistently tripping them up or whipping them during the filling process is not as helpful as they believe it to be.
Manufacturing: "United States Factory Orders" [Trading Economics]. "New orders for US manufactured goods fell by 0.7 percent from a month earlier in February 2023, following a revised 2.1 percent drop in January and compared with market expectations of a 0.5 percent contraction. It was the second consecutive month of decline in factory orders." • Hat tip, the Fed!
Economic Optimism: "United States IBD/TIPP Economic Optimism Index" [Trading Economics]. "The IBD/TIPP Economic Optimism Index in the US rose for a third consecutive month to 47.4 in April of 2023, the highest since December of 2021, from 46.9 in March. However, the index remained in pessimistic territory, below the 50 neutral level, for a 20th straight month." • The beatings will continue....
* * *
Capital: "Technology Slump Refocuses Startups on Capital Discipline" [Wall Street Journal]. • It does seem that we have abandoned the important function of capital allocation to people who are not only prone to panic (SVB, etc., etc.) but who are, as the WSJ says, "undisciplined." (As I keep saying: "Too much stupid money sloshing about.") It's hard to see how a system of sortition would do worse, and maybe it would do better.
Real Estate: "Union Bank Plaza in Downtown LA Sells at a Big Loss" [Commercial Observer]. "Throughout the L.A. region, office activity has cooled significantly since the pandemic, especially in the central business district, and investor and lender appetite for office assets has dissipated with the rise of hybrid work and rising interest rates. Brookfield, the largest office landlord in L.A., defaulted on $754 million in loans tied to two Downtown L.A. office towers, and other skyscrapers, including the PacMutual Building and the 62-story Aon Center, are hitting the market at major discounts. To make matters worse and put more pressure on a potential sale, L.A.'s Measure ULA goes into effect April 1, which will increase transfer taxes by 5.5 percent on transactions over $10 million. 'Executing on large-scale office assets in today's environment requires an ability to address the entire capital stack and think outside the box. Even with a high-quality asset, these are not easy deals to close,' Mark Schuessler, an executive vice president with Colliers, said in a statement." • "Capital stack." Is that a new one?
The Bezzle: "How Can We Use Generative AI Responsibly?" [World Economic Forum]. AI = BS. Autocoprophagic content generation cannot be used responsibly under capitalism.
Tech: "Jetson Electric Bikes Recalls 42-Volt Rogue Self-Balancing Scooters/Hoverboards Due to Fire Hazard; Two Deaths Reported" [US Consumer Product Safety Commission]. "The lithium-ion battery packs in the self-balancing scooters/hoverboards can overheat, posing a fire hazard." • Greedy lazy people doing stupid things. They should stop.
Tech: "Apple Wants to Solve One of Music's Biggest Problems" [Wall Street Journal]. "Even the most sophisticated algorithms from the most technologically advanced companies are too clumsy to handle composers like Mozart and Brahms. That's because they were made for individual artists like Bad Bunny and Madonna. If you want to hear a Bad Bunny song, it will be in your ears within seconds. If you want to hear a Brahms piano concerto, good luck. Try sifting through hundreds of recordings without a standardized format to track down one movement from a particular soloist who has performed it several times. You could listen to an entire Madonna album in the time it takes to find the right Mozart." • So, a classification struggle, everywhere once you look (though I would have thought there are plenty of other big problems, like dreadful sound quality and paying artists).
* * *
Today's Fear & Greed Index: 51 Neutral (previous close: 60 Grreed) [CNN]. One week ago: 38 (Fear). (0 is Extreme Fear; 100 is Extreme Greed). Last updated Apr 4 at 12:26 PM ET. Holy moley! I missed the short excursion into Greed on Monday! Must have been quite a Nineteenth Hole!
Rapture Index: Closes unchanged [Rapture Ready]. Record High, October 10, 2016: 189. Current: 185. (Remember that bringing on the Rapture is good.) NOTE on #42 Plagues: "The coronavirus pandemic has maxed out this category." More honest than most!
The Conservatory
The key thing to remember about the Grateful Dead -- according to an article in a scholarly journal that I cannot now take time to dig up -- is that they're a dance band. So if Phil Lesh -- my favorite non-Beatle, my hero, the bass player -- plays "everything but the root and everywhere but on the beat" that doesn't matter, if people are dancing (which the Dead are famously good at getting people to do). So herewith an excellent verion of one of my favorite tunes, from 1971:
The "happy home (happy home)" refrain just slays me. And from 1972, another excellent, and very different, version.. "Rock on out"
I love the name of the venue: "Wembley Empire Pool, London, England." Apparently a swimming pool, not a betting pool. One of the fun things about the Dead is that you can collect the best of this and the best of that. Very successful business model. Probably not reducible to AI content.
Our Famously Free Press
"The Burden Of Blogging" [b, Moon of Alabama]. "Some times it's just like this. I am not feeling well. I am not sick but something is just not right. I have no idea what to post about. Every theme and issue feels so repetitive. It is the burden of blogging, especially when one tries to post every day." • Obviously, I have sympathy for b who is, like Yves and myself, is one of the old school bloggers, the people who used to do the "media critique." We linked to this article from Craig Murray a couple days ago. Some bombshell report or other, published simultaneously in Der Spiegel, WaPo, and the Grauniad, but who really cares. Murray comments:
[T]hat is 30 named journalists, with each publication deploying a large team to produce its own article.

And yet if you read through those three articles, you cannot help but note they are (ahem) remarkably similar.

Note that it is not just the central Hultquist quote which is the same. In each case the teams of thirty journalists have very slightly altered a copy-and-pasted entire paragraph.

In fact the remarkable sameness of all three articles, with the same quotes and sources and same ideas, makes plain to anybody reading that all these articles are taken from a single source document. The question is who produced that central document? I assume it is one of the "five security services", which all of the articles say were consulted.
I do think, then, that the "repetition" that b is reacting to stems from the inorganic character of most "news." In fact, the world is fantastically interesting, and not "repetive" at all (except of course at the elite level, either because they all went to the same schools, or because great wealth creates similar disorders where found).
Healthcare
Class Warfare
News of the Wired
"Amazon to close Book Depository online shop" [Guardian]. • So, just like DP Review, Amazon buys up a neat little company users, including me, love, and destroys it. The nice thing about Book Depository is that its search results weren't all spattered with crap, very much unlike the Bezos Death Machine. Can't have that. People might remember how software without any dark patterns works.
* * *
Contact information for plants: Readers, feel free to contact me at lambert [UNDERSCORE] strether [DOT] corrente [AT] yahoo [DOT] com, to (a) find out how to send me a check if you are allergic to PayPal and (b) to find out how to send me images of plants. Vegetables are fine! Fungi and coral are deemed to be honorary plants! If you want your handle to appear as a credit, please place it at the start of your mail in parentheses: (thus). Otherwise, I will anonymize by using your initials. See the previous Water Cooler (with plant) here. From EMM: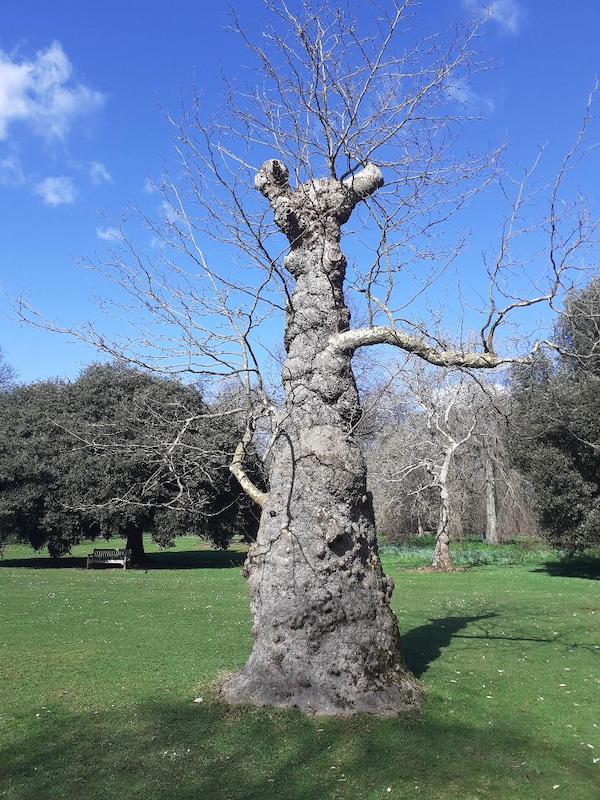 EMM writes: "I took this photo last year in Kew Gardens in London. Kew Gardens is like a prison for plants. You can say what you want about the English but they build fantastic prisons." They do, but... This tree looks exactly like one of the trees Ernest Shepherd drew for Kenneth Graham's The Wind on the Willows, which you should read to any adjacent child before the successor ideology censor get at it, and only the original with black and white illustrations, nothing in color, let alone anything by Disney [shudder]: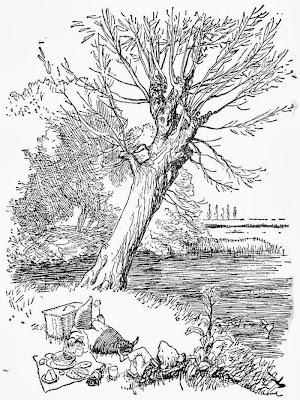 There are other trees that are an exact match to EMM's photo, but this one is the only tree turned up by Google image search.
* * *
Readers: Water Cooler is a standalone entity not covered by the annual NC fundraiser. So if you see a link you especially like, or an item you wouldn't see anywhere else, please do not hesitate to express your appreciation in tangible form. Remember, a tip jar is for tipping! Regular positive feedback both makes me feel good and lets me know I'm on the right track with coverage. When I get no donations for five or ten days I get worried. More tangibly, a constant trickle of donations helps me with expenses, and I factor in that trickle when setting fundraising goals:
Here is the screen that will appear, which I have helpfully annotated: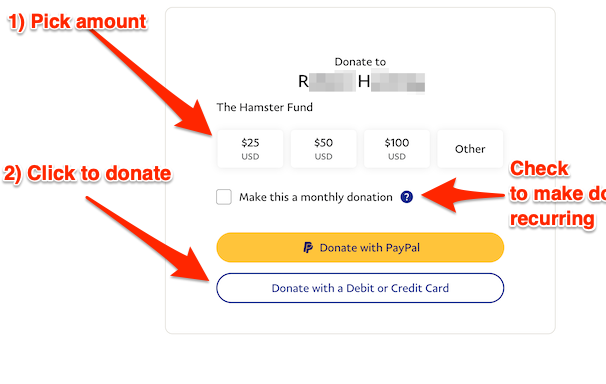 If you hate PayPal, you can email me at lambert [UNDERSCORE] strether [DOT] corrente [AT] yahoo [DOT] com, and I will give you directions on how to send a check. Thank you!