Why Primates (Including Humans) Love to Spin Ourselves around until We All Fall Down Scientific American
Study suggests pumas utilize sly strategy of fertilizing plants that recruit prey to hunting grounds Phys.org
An aperiodic monotile exists! The Aperiodical. The "Einstein Hat," "punning on the German 'ein' – one, 'stein' – stone (or tile). It's fairly safe to predict that if the 'einstein' part sticks, future generations will be confused about whether Albert Einstein was involved." Here is a video on how to construct one.
Climate
#COVID19
* * *

* * *

* * *
China?
Chinese cities are so broke, they're cutting medical benefits for seniors CNN (MN).

China to examine US chipmaker Micron's products for cybersecurity risks Channel News Asia
Prepare for a multipolar currency world Gillian Tett, FT. The deck: "The US dollar still dominates debt markets, but some niche-sounding data suggests things could be set to shift." But see–
Will the Chinese renminbi replace the US dollar? Michael Pettis, Elgar Online. From 2022, still germane. Gentlemen prefer bonds. But not Chinese bonds:
Does this look like a reserve currency to you?

Lots of talk about USD losing reserve currency status, and the CNY gaining it.

But NOBODY wants to own Chinese bonds… pic.twitter.com/CB95cAFipy

— Jens Nordvig 🇩🇰🇺🇸🇺🇦 (@jnordvig) March 31, 2023
India
After Adani's Crisis, India's Vedanta Looks Vulnerable Too WSJ
European Disunion
Embattled Macron heads to China, leaving burning Paris behind Reuters

Unrest in France challenges Macron's ambitions Brookings Institutions
"It's The Thing I Will Really Miss When I Move Back To The US": Americans Are Sharing Everyday Aspects Of Life In Europe That Feel Like Luxuries If You Didn't Grow With Up Them Buzzfeed. #17: "Universal, government-run healthcare." Can't have that. Don't these nimrods understand they're vassal states?
A surprising find inside the walls of Notre-Dame Big Think
New Not-So-Cold War
Kremlin releases a new foreign policy concept outlining its plans for a "multipolar" world BNE Intellinews. Here is the full text.

* * *

Europe Close to Deciding on Peacekeeping Troops in Ukraine—Viktor Orbán Newsweek. What could go wrong?

Diplomacy Watch: Privately, experts ask White House 'what's the longer-term gameplan?' Responsible Statecraft

What Is Russia's Theory of Victory in Ukraine? Modern War Institute at West Point

* * *

Takeaways from AP's interview with Ukraine's Zelenskyy AP. That photo (!):

Typically with an upward shot like that the photographer gets a halo round the subject's head. Not this time…. And the blurred hands… Quicker than the eye? ("During an interview with Julie Pace, senior vice president and executive editor of The Associated Press.")
B-a-a-a-a-d Banks
2024
Donald Trump to surrender to New York prosecutors on Tuesday FT

The Trump Indictment: Making History in the Worst Possible Way Jonathan Turley

Donald Trump lawyers: who are attorneys defending ex-president in Stormy Daniels case? Reuters
Our Famously Free Press
Judge sends Dominion lawsuit against Fox News to trial Politico

Twitter is dying TechCrunch. Starts out good, and ends up here: "We should also consider how the 'rules based order' we've devised seems unable to stand up to a bully intent on replacing free access to information with paid disinformation." Who's "we"? Do "we" really believe in a "rules-based order," if those quotes are not airquotes? As for "bully," could we please not personalize literally everything as a form of microaggression? As for disinformation…. Ruling class actors are a squillion times worse than, say, QAnon, if indeed a distinction exists, there. With friends like these….
L'Affaire Joffrey Epstein
Google founder, former Disney exec to get subpoenas in JPMorgan Epstein lawsuit CNBC (Rev Kev).
Tech
Despite OpenAI's Promises, the Company's New AI Tool Produces Misinformation More Frequently, and More Persuasively, than its Predecessor NewsGuard. That's not a bug. It's a feature.

Google and Microsoft's chatbots are already citing one another in a misinformation sh*tshow The Verge. GIGO2.
Paradigms Gone Wild London Review of Books. On Thomas Kuhn.
Zeitgeist Watch
I Really Miss My George Foreman Grill Eater

The Liberating Pleasures of Eating Meat With Your Bare Hands bon appétit
Class Warfare
As You Grieve, Your Brain Redraws Its Neural Map Psychology Today
The benefits of 'deep time thinking' BBC
Scientists Found an Entirely New Way of Measuring Time Science Alert
A Growing Number of Scientists Are Convinced the Future Influences the Past Vice
Zillions and Zillions Online Etymology Dictionary. "You have to want to know the past like a citizen."
Antidote du jour (PB via JU):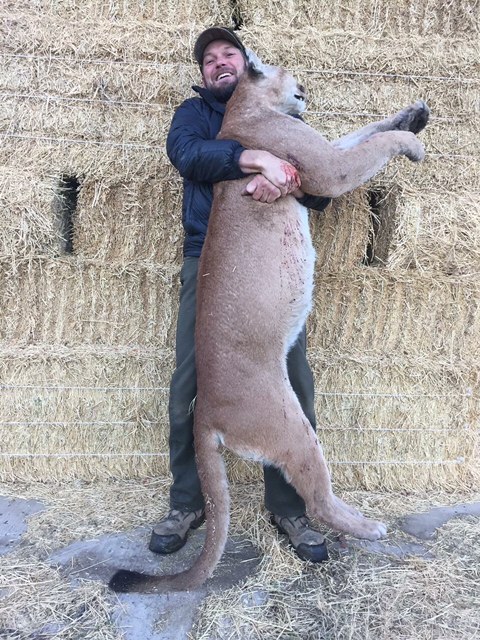 See yesterday's Links and Antidote du Jour here.