Dealers Proclaim a Return to Form for Frieze New York, With Healthy Sales Across the Spectrum and Increased International Traffic Artnet News
Will The U.S. Economy Pull Off a 'Soft Landing'? Paul Krugman, NYT
Recession Calls Keep Getting Pushed Back, Giving Soft Landing Believers Hope Bloomberg
Climate
Experts see climate change fingerprint in worsening heat waves and fires WaPo. The deck: "A new study found nearly 40 percent of burned area in the West can be attributed to carbon emissions." Study.

Climate finance needs new ideas: could this model take off worldwide? World Economic Forum
Water
Satellites reveal widespread decline in global lake water storage Science

Shale-Oil Drillers Are Running Out of Places to Dump Toxic Wastewater Bloomberg
#COVID19
WHO recommends new COVID shots should target only XBB variants Reuters

Zombie COVID: Corpses can still spread the virus for weeks after death, study finds Fortune. A preprint, but there are others.
China?
Global chipmakers to expand in Japan as tech decoupling accelerates FT
Myanmar
Myanmar's military imported $1bn in arms since coup, UN expert says Independent
India
The Untold Story Of India's First Filmmakers Madras Courier
Africa
The Global Economy's Future Depends on Africa Foreign Policy

These ASX graphite players are helping make Africa the world's largest graphite producer Stockhead
New Not-So-Cold War
* * *

* * *

* * *
Biden Administration
Fed Officials Face 'Loathsome' Playbook for Debt-Ceiling Standoff WSJ

Republicans Want to Impeach Mayorkas. How About Giving Him a Medal? The Washingtonian
The Supremes
Supreme Court rules Twitter not liable for ISIS content SCOTUSblog. Section 230 still in place.
Spook Country
The United States Needs a Moonshot to Prevent Extremism from Metastasizing The Hill. Sounds like a job for The Censorship-Industrial Complex!

Elon Musk is right: Bellingcat is a Western 'psy-op' Aaron Maté
Digital Watch
* * *
Feral Hog Watch
Wild 'super pigs' are rooting toward Minnesota. The state wants to keep them out. Investigate Midwest
Healthcare
Marburg Virus Disease: Global Threat or Isolated Events? Journal of Infectious Diseases. "Thus, Marburg virus disease is not an immediate global threat to us living in non-endemic areas, but local and international public health officials need to be on high alert to protect vulnerable populations and ultimately populations across the globe. Aside from preventing Marburg virus disease introductions into our countries, we should bring countermeasures in the field to control Marburg virus disease in Africa. Those opportunities exist now, we should not miss them because of real or perceived social or economic barriers."
Imperial Collapse Watch
Why the U.S. Should Close Its Overseas Military Bases Foreign Policy
Realignment and Legitimacy
* * *

* * *
Guillotine Watch
The Newest College Admissions Ploy: Paying to Make Your Teen a "Peer-Reviewed" Author Pro Publica
Justice for all? Times Literary Supplement. John Rawls.
Class Warfare
AI has to be addresses now or never. I believe this is the last time any labor action will be effective in our business. If we don't make strong rules now, they simply won't notice if we strike in three years, because at that point they won't need us. 10/end

— Justine Bateman (@JustineBateman) May 13, 2023
The war on Japanese knotweed Guardian
No Mow May: A Gateway To Better Landscape Management For Bees Xerces Society for Invertebrate Conservation
Antidote du jour (via):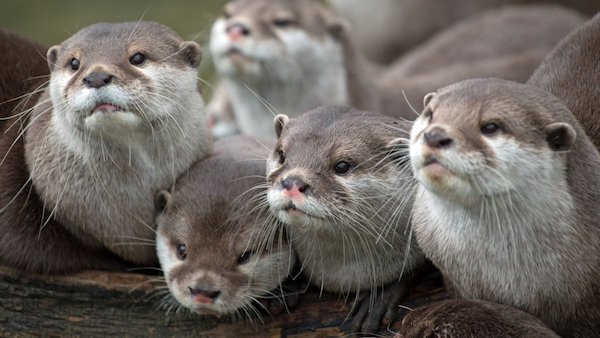 See yesterday's Links and Antidote du Jour here.