Without Fear Atmos
No A/C? No problem, if buildings copy networked tunnels of termite mounds Ars Technica
Inside the world's longest-running mermaid gathering: 'The first place I've truly belonged' The Guardian
Climate/Environment
American investors are challenging Canadian climate policy through an old NAFTA system The Narwhal

Frustrated by outdated grids, consumers are lobbying for control of their electricity Grist
Water
Colorado River water deal: a bandaid or real progress? Liberation News
#COVID-19
Long COVID is Disability Roulette @GlobeOpinion ✍🏻👇

✔️ This Op-Ed is to raise #LongCOVID public awareness
✔️I hope it helps
✔️It will never be enough
✔️The millions suffering deserve more

On Tuesday 5/30 I'll unpack it & >20 references in a teaching🧵https://t.co/no8OyoiSib https://t.co/BKeBPER9QX pic.twitter.com/e0wxzhCPCI

— WesElyMD (@WesElyMD) May 26, 2023
65 million infections per week coming again in China, not very long after their first wave infected a billion people. But at least no "Draconian" measures this time, so all is well. https://t.co/OQgteVrGpF

— T. Ryan Gregory (@TRyanGregory) May 28, 2023
Old Blighty
Supermarkets price caps for bread and milk could be introduced by Rishi Sunak as stubborn inflation sends the price of groceries soaring in cost-of-living crisis Daily Mail
The Lucky Country
REDACTED: Your right to know Crikey. On how Australia's broken FOI system sets secrecy as the default.
La belle France
France Just Got Another Warning Over Its Credit Rating Bloomberg
India
Indian official suspended for draining dam to retrieve smartphone Al Jazeera

India's first census of waterbodies is a much awaited one but experts question the methodology; here is why Down To Earth
China?
'Wang hong' culture booms in China as more young people dream of becoming influencers Straits Times

Doctor-influencers are going viral in China, provoking authorities Rest of World

Beijing to cooperate with Brussels in investigating sanction-circumventing companies if provided with evidence Pekingology
South Korea caved in… A story in 3 acts:
1) US: "Don't take over Micron's market share in China"
2) SK: "You can't tell us what to do!"

A few days later:
3) SK: "We won't take over Micron's market share in China" pic.twitter.com/TzVQ0G7Bco

— Arnaud Bertrand (@RnaudBertrand) May 29, 2023
European Disunion
Germany launches police-state crackdown on climate protesters WSWS

Poll shows increased support for Germany's AfD Al Mayadeen
New Not-So-Cold War
Lindsey Graham: "The Russians are dying… it's the best money we've ever spent." pic.twitter.com/Vn1THUjHmO

— COMBATE |🇵🇷 (@upholdreality) May 27, 2023
Russia MFA Spokeswoman ZAKHAROVA: ""The Russians are dying… it's the best money we've ever spent," US Senator Lindsey Graham of South Carolina said with a pleased smirk during his meeting with Ukrainian President Vladimir Zelensky.

During the Nuremberg trials, Reichsminister… pic.twitter.com/b8VqBDuSJS

— COMBATE |🇵🇷 (@upholdreality) May 28, 2023
***
Post-Bakhmut scenario in Ukraine war Indian Punchline

Russian Ambassador to UK: 'We Haven't Yet Started to Act Seriously' in Ukraine Sputnik

What really happened to Russia's reconnaissance ship in the Black Sea? Intellinews
GUR: "Hackers ransack the bank accounts of Russian pensioners who are then blackmailed into firebombing draft offices. Russian teenagers … are hired through social media to set light to railway junction boxes for money." https://t.co/A8fgZKB5Cv

— Shashank Joshi (@shashj) May 28, 2023
***
Wow, just a straight up "fuck you I'm not gonna answer that" from the State Department on Ukraine jailing a US citizen for speech crimes. https://t.co/Me5ThQUmhF

— Caitlin Johnstone (@caitoz) May 28, 2023
Polish parliament passes bill to create commission investigating Russian influence Notes from Poland

Western states still buying Russian oil and gas – minister RT

The Race To Dominate The LNG Sector Is Creating A Buyer's Market OilPrice
Pro- and anti-government protesters defy storms to rally in Belgrade Intellinews
Turkiye
Recep Tayyip Erdogan is re-elected as Turkey's president The Economist. The deck: "The best chance in a decade to repair its democracy is lost." Yves notes that "they concede this is a democratic outcome because the dumb rural voters favored Erdogan. So Economist makes clear only what elites want = democracy."

Either @Reuters needs to learn about #Turkey's local cultural tradition (here is a symbolic gift to children) or is showing a reality with malign intentions to allow other interpretations.

The victory of Erdogan was painful to mainstream media & the west.https://t.co/hHybMcEg6p

— Elijah J. Magnier 🇪🇺 (@ejmalrai) May 29, 2023

World leaders congratulate Turkey's Erdogan on election win Al Jazeera. Interesting contrasts.
South of the Border
THE U.S. IS UNHAPPY THAT MEXICO IS SPENDING MONEY ON ITS OWN CITIZENS The Intercept

Between the US and Mexico, a Forgotten 'Desert of the Chinese' New Lines Magazine
Syraqistan
Saudi Arabia in talks to join China-based 'Brics bank' Financial Times

The Middle East Stabilises, Against the Backdrop of a Great Unravelling Al Mayadeen
2024
Many GOP insiders fear that Teflon Don is back Politico

Ron DeSantis Thinks There's a Fashion Magazine Political Bias Against Wife Casey Because She's a 'Conservative' Yahoo!
Debt Ceiling
Debt ceiling agreement locks in Biden's proposed defense budget Defense News. $886 billion, a 3.3 percent increase.

Biden Agrees To Strict Work Requirements, Cuts To Avoid Default HuffPost
Occasionally, you'll see a conservative American commentator saying "oh they have this in W. Europe too" and it's certainly true that conservatives play around with this stuff over there when they are in power but their "benefit sanctions" are not the same as zeroing out income.

— Matt Bruenig (@MattBruenig) May 29, 2023
Biden says he'll explore 14th Amendment for future debt limit debates The Hill
A reminder that Dems coulda raised the debt ceiling in the lame duck, but then Senate Democratic Whip @DickDurbin said he just didn't feel like making time on the calendar for it. pic.twitter.com/41pvpAArD8

— David Sirota (@davidsirota) May 29, 2023
GOP Clown Car
Graham blasts defense spending in debt ceiling deal as 'a joke' The Hill
Woke Watch
Is Your Favorite Brand Too Gay? Is It Gay Enough? The Deep Dive
Healthcare
'Enormous Policy Failure': States Throw Hundreds of Thousands—Including Many Children—Off Medicaid Common Dreams
Big Brother Is Watching You Watch
US bill to protect reproductive health data is dead. Here's why you should care anyway The Register
AI
'They're afraid their AIs will come for them': Doug Rushkoff on why tech billionaires are in escape mode The Guardian

Autonomous F-16 fighter jets being tested by the U.S. military CBS News (Video)
Class Warfare
The Death Penalty for Homelessness Counterpunch

The pointless, misleading, cynical—and really weird—fentanyl ad campaign 48Hills
The Bezzle
The Carvana Story: From Boom To Bust The Deep Dive

Wall Street's Next Big Play Is Garbage Wall Street Journal
Zeitgeist Watch
The odd appeal of absurdly long YouTube videos that play nothing on purpose The Verge
Antidote du jour (via):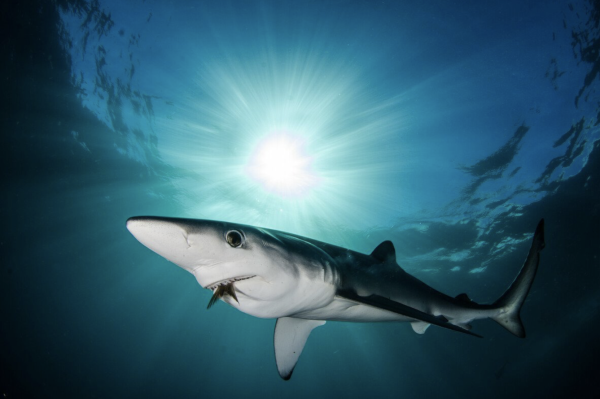 See yesterday's Links and Antidote du Jour here.