Louisiana man jumps into Busch Gardens alligator pit in mindless bid for social media clout, gets busted by cops New York Post
Octopuses tweak the RNA in their brains to adjust to warmer and cooler waters NPR
Mass 19th century 'vampire grave' found during roadworks The First News
Insomnia Symptoms Tied to Stroke a Decade Later MedPage Today
For Some, Sex Is Better Sleep Aid Than Pill, Small Survey Finds MedPage Today
How to Be a Good Citizen During a Housing Crisis How Things Work
Climate/Environment
#COVID-19
SARS-CoV-2 reinfection: Adding insult to dysfunctional endothelium in patients with atherosclerotic cardiovascular disease ScienceDirect
You wanted a controlled study? Here you go. Infected healthy people on purpose. Highlights:

* There are superspreader individuals.
* Severity of symptoms does not indicate infectiousness.
* Mask goes over the nose.
https://t.co/IsueBRJCd0 pic.twitter.com/hCQWOWGFbh

— T. Ryan Gregory (@TRyanGregory) June 10, 2023
New York Needs To Find Out Why Its Drivers Keep Hitting Low Bridges Jalopnik
Old Blighty
The end of Boris? Matt Goodwin's Substack
India
Intergenerational Labour and Just Transition in Coalfields The India Forum

Apple's biggest gamble isn't the Vision Pro — it's India Rest of World
China?
Palestine is ripe for Chinese mediation Indian Punchline

China builds Central Asia infrastructure dominance with new rail plan The Loadstar
***
New Not-So-Cold War
"Let's Try This Again!" Moon of Alabama
A Lancet-3 strike drone lights up a Leopard 2A6 tank:

— Will Schryver (@imetatronink) June 10, 2023
Four more Ukrainian Leopard 2 tanks destroyed – Moscow RT

Rheinmetall CEO tells of German equipment's performance in Ukraine Ukrinform "Ukrainians' reviews of German weapons are very positive."
***
"Ukraine's phantom Nazis." Patrick Lawrence, The Scrum

Canada's Trudeau visits war-time Kyiv, announces military aid Reuters

Peace is not 'no war' and derisking has risks: Josep Borrell Straits Times
***
Syraqistan
US and Iran held 'proximity' nuclear talks in Oman: Report The Cradle

Iran claims back $2.7bln previously frozen by Iraq under US sanctions Al Mayadeen

Israeli leaks seen as trying to derail U.S. effort to avoid Iran nuclear escalation Diplomatic, by Laura Rozen
Spook Country
Paranoid Posting The Baffler

Billionaire Biden Donor Bankrolled 2020 Election Social Media Censorship Effort Lee Fang
Biden Administration
Joe Biden allegedly paid $5M by Burisma executive as part of a bribery scheme, according to FBI document Fox News
2024
Second Trump indictment trips up 2024 GOP rivals Washington Examiner
Trump
The Espionage Act of 1917—under which Donald Trump is currently being indicted—is a draconian law that has been cynically weaponized against whistleblowers and journalists for years, with cases skyrocketing under the Obama Administration.

From Woodrow Wilson to Julian Assange,… pic.twitter.com/avqtaV9eaN

— System Update (@SystemUpdate_) June 9, 2023
Trump lawyer slams 'two tier system of justice' that's seen former president hit by historic federal indictment over classified documents, with feds yet to charge Hunter Biden with any crime Daily Mail.
Bringing this back in light of recent news:

Get a limited-edition But Her Emails hat and support @onwardtogether groups working to strengthen our democracy.https://t.co/4TiUxjmRNY pic.twitter.com/uSofeNjBxy

— Hillary Clinton (@HillaryClinton) June 9, 2023
Realignment and Legitimacy
'I Don't Want to Violently Overthrow the Government. I Want Something Far More Revolutionary.' Politico
Democrats en déshabillé
The Democrats' long wander into the weeds Art Cullen's Notebook
The Supremes
Here's a rough estimate of how many people recent SCOTUS rulings might kill Ars Technica
Woke Watch
Why we should abolish 'Corporate Pride' once and for all Canadian Dimension
Healthcare
Amid Congressional PBM scrutiny, CVS/Aetna CFO assures investors of continued profits, even at expense of employers and taxpayers HEALTH CARE un-covered

Why don't millionaires fund medical students? Becker's Hospital Review

Capitalists hate capitalism Cory Doctorow, Pluralistic
Police State Watch
NO ONE BELIEVES IN COP CITY. SO WHY DID ATLANTA'S CITY COUNCIL FUND IT? The Intercept 
Gunz
U.S. Gun Violence in 2021: An Accounting of a Public Health Crisis John Hopkins Center for Gun Violence Solutions.  One death every 11 minutes.
Big Brother Is Watching You Watch
U.S. continues to take DNA samples from asylum seekers at the border Kansas Reflector
AI
How AI is intensifying Israel's bombardments of Gaza +972 Magazine
***
Netflix has already used Machine Learning based on their content library to train an AI to do match cuts. They are very excited about it. pic.twitter.com/gifdktB7wG

— Van (@VanTheBrand) June 9, 2023
Supply Chain
Chemotherapy shortages push cancer centers toward crisis The Hill
Our Famously Free Press
The D-Notice: Very British State Censorship Kit Klarenberg, Kit's Newsletter
They should change the name to Democrats Now!

They had on Bush operative Stuart Stevens to talk about what a great and compassionate man George W. Bush was, in contrast to Trump, and didn't get near the adversarial treatment given to Cornel West:
https://t.co/q0q5zBbM89 pic.twitter.com/odSoXnleC5

— Glenn Greenwald (@ggreenwald) June 10, 2023
Class Warfare
Sports Desk
The Saudi-PGA Tour Golf Deal Isn't Going to Happen BIG by Matt Stoller
Antidote du jour (via):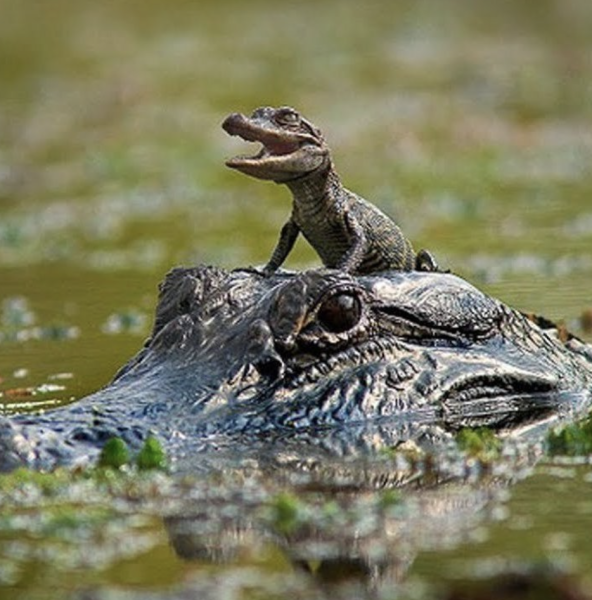 See yesterday's Links and Antidote du Jour here.