In an Ecuadorian Cloud Forest, Two Mycologists Catalogue Hundreds of Fantastical Fungi Colossal
Are Florida's Invasive Pythons Adapting to Survive Colder Temperatures? Field & Stream
A Dozen Contrarian Thoughts About Inflation Barry Ritholtz, The Big Picture
Blackstone's march to $1tn marred by trouble at flagship property fund FT
Climate
Here are all the positive environmental stories from 2023 so far EuroNews

As Skies Turn Orange, Media Still Hesitate to Mention What's Changing Climate FAIR

'Galleries Were Selling Paintings in the Dark': Flooding Imperiled $400 Million in Art at a Hamptons Fair and Shut the Event Down Early Artnet. "The Hamptons are not a defensible position." –Mark Blythe
Ground Rules JSTOR Daily. The soil.
Water
Drought leaves millions in Uruguay without tap water fit for drinking Guardian
#COVID19
Top Scientists Misled Congress About Covid Origins, Newly Released Emails And Messages Show Matt Taibbi, Leighton Woodhouse, Alex Gutentag, and Michael Shellenberger, Public. Intriguing for two reasons beyond the origins story itself: first, The regular references to "higher-ups." Who, exactly? Second, the less frequent but still regular references to "intel." Which agencies, which agents, and why? It casts a whole new light on the origins story if the spooks were involved in it from the very beginning, certainly not impossible given this documentation.

"So Friggin' Likely": New Covid Documents Reveal Unparalleled Media Deception Matt Taibbi, Leighton Woodhouse, Alex Gutentag, and Michael Shellenberger, Racket News

"In Their Labs": Fifteen Illuminating Passages in The Proximal Origin Chats and Emails Matt Taibbi, Racket News. "You can read the backstory involving these documents in the two pieces linked above. The key characters are Proximal Origin co-authors Dr. Kristian Andersen, Dr. Robert Garry, Dr. Andrew Rambaut, Dr. Edward Holmes, and Dr. Ian Lipkin." But, as we see above, there are "key characters" whose names we don't even know. Yet.

Addressing Viral Medical Rumors and False or Misleading Information Hussain S. Lalani, MD, MPH, MSc, Renée DiResta, BS, Richard J. Baron, MD, and David Scales, MD, PhD, Annals of Internal Medicine. From the Abstract: "The rapid spread of medical rumors and false or misleading information on social media during times of uncertainty is a vexing challenge that threatens public health. Understanding the information ecosystem, social media networks, and the scope of incentives that drive users and social media platforms can provide critical insights for strong coordination between stakeholders and funders to address this challenge." As if the "stakeholders" and "funders" were not themselves responsible for the worst "false or misleading information" (that Covid is airborne, masks work, and the vaccines are not sterilizing are all truths the public health establishment vociferously denies to this very day). Note that "Renée DiResta, BS" MR SUBLIMINAL No kidding is the Research Director of the Stanford Internet Observatory, one moving part of the Censorship Industrial Complex. Do these credentialed buffoons think we are little children?

Biden administration suspends funds to Wuhan lab over failure to provide COVID-related info FOX. Only now?

* * *

US flying blind amid warnings of new COVID-19 surge WSWS. Rule #2:

In one of the sharpest warnings against the flippant outlook epitomized by Leonhardt, last month biologist Arijit Chakravarty told the World Socialist Web Site, "Not only is the pandemic very much not over, but by creating the impression that the pandemic is over in the face of rampant viral spread and continuing rapid viral evolution, we are essentially sticking our chin out and asking the virus to do its worst."

Chakravarty, whose research team has continuously been proven correct in its pandemic projections, stated emphatically:

I can't predict the outcome of the next wave. I can't predict the outcome of the next five waves. But, at the rate that we are going, a prediction can be made with a high degree of certainty that something bad will happen sooner than later along these lines. Keep this pandemic running for another five years, and you'll face a debacle on a scale that you haven't yet seen. That's a given.

(WSWS interviews with Chakravarty starting here.)

Post Pandemic Strategies Are Inadequate To Assure Public Safety Infection Control Today. You can tell that "Post" is inorganic, since it should be "Post-Pandemic" (with hyphen). Pretty sane article, especially considering it's from IC.

* * *

Study shows dogs can detect COVID-19 faster, better than most PCR tests Center for Infectious Disease Research and Policy. As I've been saying for some years. I think I know what's wrong: the business model. We need to get Musk to install chips in the sniffer dogs' heads, chips loaded with software — Hmm, AI? — somebody can charge a monthly fee for. Covid Detection As A Service, brought to you by CyborgDogs™.

* * *

Omicron subvariant BA.5 efficiently infects lung cells Nature. Animal study. From the Results: "The present study and recent reports show augmented lung infection and possibly pathogenicity of BA.5 relative to previously circulating Omicron subvariants, indicating that SARS-CoV-2 evolution might, at least in the short term, not result in attenuation." Attenuated = milder. Oh well.
China?
* * *

* * *
Myanmar
Over 100 Myanmar Junta Forces Killed in Four Days of Resistance Attacks The Irrawaddy

A Deadly Silence Sky News
India
No Country for Religious Converts The Wire

Medical processes hide the true number of Indians dying from extreme heat Third Pole

Tomatoes: The Modi Government Has Made a PR Stunt Out of a Real Issue The Wire
Syraqistan
European Disunion
US economist Fiona Scott Morton gives up top EU job bid after controversy South China Morning Post. The last thing anybody needs is American anti-trust metastasizing overseas (with the exception of Lina Khan and allies).
New Not-So-Cold War
* * *

* * *

* * *
South of the Border
Pemex denies claim that government is hiding huge oil spill Mexico News Daily
Biden Administration
New US antitrust guidance puts private equity and tech deals in focus FT

Meet the Press – July 16, 2023 NBC. Jake Sullivan:

House to vote on pro-Israel resolution amid uproar over Jayapal comments The Hill
Abortion
The post-Dobbs adoption thud Politico
Digital Watch
Big Tech took your data to train AI. We're suing them for it FOX First theft. Then fraud. Then cashing out. It's the circle of life!

AI Traffic Surveillance Can Link Your Driving Patterns to Criminal Behavior The Drive. More precisely, "can be said to link." After all, AI is a black box, so how do we really know? Say, during a traffic stop?
The Bezzle
Crypto's new favourite bank is reluctant to accept the title Bloomberg
Our Famously Free Press
It's Not The Really Blatant Propaganda That Gets You Caitlin's Newsletter. Close reading!
Healthcare
CalPERS health premium rates are going up for 2024. Here's how much more they'll cost Sacramento Bee. "The vote was split 6-5."
Realignment and Legitimacy
36. Good Talk #7: David Neiwert (interview) The Truth Does Not Change According to Our Ability to Stomach It

European fascists drew a lot of their ideas from the United States, from America, certainly, you know, I mean, Hitler's whole idea for Lebensraum was based on the Native American genocide. The Nuremberg Laws were based on Jim Crow laws. The Brown Shirts: the inspiration for them was the Klan. So, you know, these are threads that run through course of our history and our culture. But we've never had them coalesce into an actual political force previously, . Boy, when I saw Trump come along, I got worried.

Neiwert is old school blog-adjacent and has been around as long as I have, maybe longer. I respect his work. But I'm not sure he's right here; see Robert O. Paxton here (and here) on fascism's "rooting" (like a tree, not like a pig MR SUBLIMINAL Oh, wait…). My criticism of Neiwert, then but more pointedly now, is that he seems to believe that liberal Democrats are not themselves "profoundly authoritarian," and moreover that liberal Democrats are not themselves adopting techniques of social control that any objective observer — say, a stabile from the Ekumen — would also regard as fascist. When you have the press, the Democrat Party, and the spooks merged together into the gelatinous mass of the Censorship Industrial Complex, what is that but "obsessive preoccupation with community decline," a "compensatory cult of unity," and "cleansing"? (Note I'm not saying that either party, or even both parties together, are "fascist" per se; what I am saying is that both parties are treating fascism rather like a smorgasbord: "Take what you like, and leave the rest." I mean, what was RussiaGate and the subsequent orgy of Democrat lawfare but a Schmittian "state of exception"? I don't think, of course, that makes our current plight less dangerous; more, if anything.)
Class Warfare
UPS pilots won't fly if Teamsters strike Freight Waves

'UPS dug their heels in': Teamsters UPS strike plans emerge, could affect 30 percent of parcels The Hill

Inside the slaughterhouse: child labour in the US Counterfire
The Tantalizing, Lonely Search for Alien Life The New Republic
Antidote du jour (via):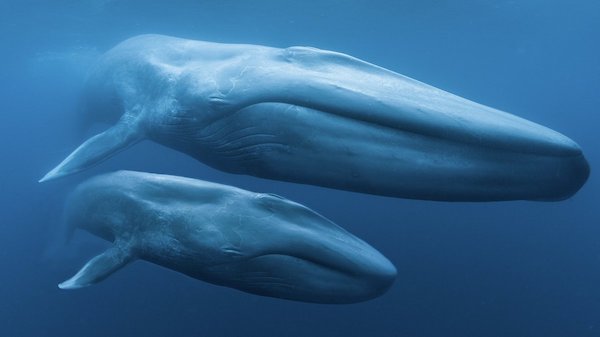 See yesterday's Links and Antidote du Jour here.