What to know about Louisiana's newest invasive fish Axios New Orleans. No opposable thumbs? Good.
Huge granite 'body' on far side of the moon offers clues to ancient lunar volcanoes Space.com
How We Measured the Title Lending Industry in Georgia Pro Publica
Via Michael Hudson, this animated video on inflation:
Climate
Water
"The Mekong is Dying": How China's River Diplomacy Neglects Locals, Exacerbates Climate Change China Global South Report
#COVID19
Flattening the Curve The John Snow Project. "Instead of optimizing the pandemic response for the best health outcomes, which also helps the economy long-term, the default position adopted by most governments established a new principle that the total amount of human suffering caused by disease is not important, only the immediate stress on healthcare systems. This principle continues to be dominant to this day." Rule #2.
China?
5/7
That means that while consumption growth seemed to be outpacing production growth in the first quarter of 2023, it has once again fallen behind in the second quarter. This is clearly not the way to rebalance demand towards a greater role for consumption.

— Michael Pettis (@michaelxpettis) July 17, 2023

5/5
"Less developed regions, including Qinghai, Heilongjiang, Guizhou, and Guangxi, may have over 25% of their LGFV bonds involved in such practices, the brokerage estimated."

— Michael Pettis (@michaelxpettis) July 17, 2023
Myanmar
Myanmar military regime accused of murdering political prisoners Al Jazeera
India
Modi's Visit To France Madras Courier

India's start-up sector feels the chill amid global funding winter Channel News Asia
In rare political drama, Singapore lawmakers quit over "inappropriate relationship" and Singapore minister, tycoon arrested in rare high-level graft probe Reuters
Syraqistan
Russia increasing unprofessional activity against U.S. forces in Syria CBS
Dear Old Blighty
Bring back face masks in Scottish healthcare, doctors tell ministers Holyrood. "Face mask guidance should be reintroduced in Scottish healthcare settings, doctors argue – and claim its removal is like 'playing Russian roulette' with staff and patient health."
European Disunion
The inexpiable crime Africa is a Country
New Not-So-Cold War
Ukraine's Security Service and Navy damaged Crimean Bridge Ukrainska Pravda

Russia blames Ukraine for attack on key Crimea military supply bridge that kills 2 AP. Not unreasonable, given that Ukraine took credit for it. Maybe bridge mavens in the commentariat can comment on the damage shown in the photos.

Ukraine-Russia war hasn't become stalemate but counteroffensive is 'hard going': Sullivan ABC

* * *

Nobody could have predicted…

While the Russian invasion has shown the world the next generation of high-tech warfare, old-school tactics are decimating Ukrainian troops: land mines, booby traps, and tripwires Business Insider

Ukraine's counteroffensive stalled by array of Russian mines Task and Purpose

* * *

The Incredible Shrinking NATO Dmitry Orlov. A must-read.

America's strategy for the NATO alliance is failing Responsible Statecraft

* * *

Russia pulls out of Black Sea grain deal FT

Putin, Prigozhin and the management principle: "work with the hand you are dealt" Gilbert Doctorow
Biden Administration
Why they're smearing Lina Khan Cory Doctorow, Pluralistic. More to the point, why isn't every Biden appointee being smeared? (Khan's seminal article in the Yale Law Journal, "Amazon's Antitrust Paradox.")
Supply Chain
B-a-a-a-d Banks
Credit Suisse inquiry will keep files secret for 50 years, says report Business Standard
Digital Watch
* * *
Healthcare
Chemically induced reprogramming to reverse cellular aging Aging. From the Abstract: "We identify six chemical cocktails, which, in less than a week and without compromising cellular identity, restore a youthful genome-wide transcript profile and reverse transcriptomic age. Thus, rejuvenation by age reversal can be achieved, not only by genetic, but also chemical means." The lead author's Tweet:

Grateful to share our latest publication: We've previously shown age reversal is possible using gene therapy to turn on embryonic genes. Now we show it's possible with chemical cocktails, a step towards affordable whole-body rejuvenation 1/17 https://t.co/J9c01lv5FQ

— David Sinclair (@davidasinclair) July 12, 2023

Yeah, gotta get "affordable" in there. I don't see "access" but doubtless that will come. More from the Daily Mail, whose science reporting is often good. "[O]ther scientists, including a Harvard professor, have said the study 'is mostly hype and preliminary'."

Mapping the Kitchen Microbiota in Five European Countries Reveals a Set of Core Bacteria across Countries, Kitchen Surfaces, and Cleaning Utensils Applied and Environmental Microbiology. The country variations are fascinating. The press release says "mostly harmless."
The Bezzle
The crypto ecosystem: key elements and risks (PDF) Bank of International Settlements. "Rather than providing a more resilient financial architecture, crypto displayed the same well known vulnerabilities of traditional finance, but in amplified ways."
Sports Desk
Tour de France spectator who allegedly 'wanted to get a selfie' causes massive crash FOX
Imperial Collapse Watch
Typo leaks millions of US military emails to Mali web operator FT
Class Warfare
Pay Raises Are Finally Beating Inflation After Two Years of Falling Behind WSJ

Slave Trade Legacies in Britain and the Question of Reparations Internationalist 360°
The world is in the grip of a manufacturing delusion The Economist. Stoller: "The Economist absolutely despises making things."
The Labor of Polyps and Persons Lapham's Quarterly. The deck: "The meaning of coral jewelry in nineteenth-century America."
Antidote du jour (via):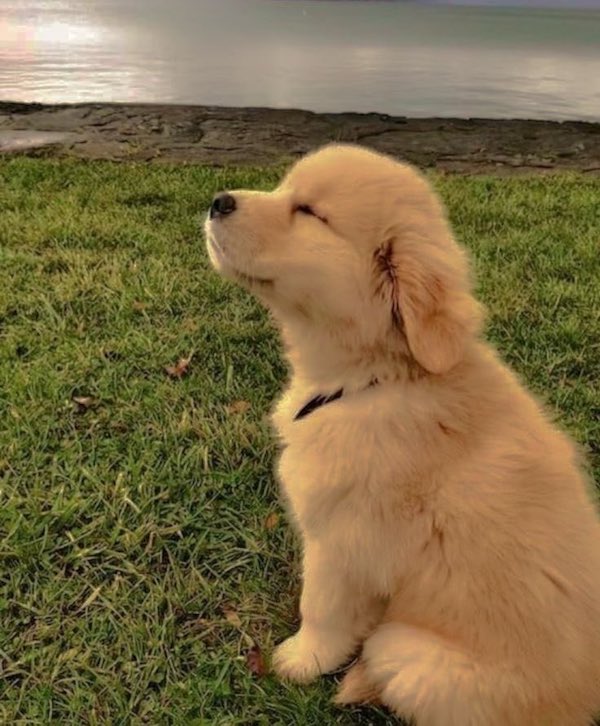 Bonus antidote:
Hundreds of golden retrievers gather at the breed's ancestral home, Guisachan House in Glen Affric in the Scottish Highlands. 🎥 @ClimeRadarpic.twitter.com/30o0D3p59C

— Ian Fraser (@Ian_Fraser) July 13, 2023
The effect of gathering so many golden retrievers togther seems exponential, rather than additive.
Double bonus antidote, since today seems to be a dog day. Via Dezert Dog:
Dezert Dog writes: "Ely and Ike are my Icelandic sheepdogs loaded up in the pickup and headed out to work for the day."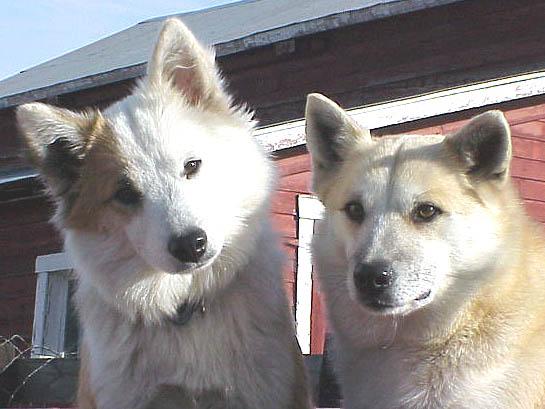 See yesterday's Links and Antidote du Jour here.