Rare Fossil May Show a Small Mammal Attacking a Dinosaur Smithsonian. Encouraging!
The Santiago Boys Evgeny Morozov. "A wild tale of how Allende's engineers and a British management consultant dared challenge corporations and spy agencies – and almost won." A teaser for the upcoming full video.
Climate
Water
New Study Finds PFAS In Drinking Water Everywhere, Here's How To Protect Yourself The Brockovich Report
#COVID19
This Blood Type Could Make You More Vulnerable to COVID-19 Time. Type A. Blood types by country.

Trends and Seasonality of Emergency Department Visits and Hospitalizations for Suicidality Among Children and Adolescents in the US from 2016 to 2021 JAMA. "This study's findings suggest that the unexpected decrease in suicidality among children and adolescents after school closures supports hypotheses that suicidality is associated with the US school calendar." The lockdowns decreased student suicides. The GBD ghouls are 180° wrong, as usual.

Asymptomatic COVID-19 is linked to a gene variant that boosts immune memory after exposure to prior seasonal cold viruses The Conversation
China?
Politics of hedging in the Indo-Pacific Indian Punchline
Syraqistan
Biden indicates 'special relationship' on the line in absence of consensus on overhaul Times of Israel. The deck: "US president tells NY Times's Tom Friedman that 'vibrancy of Israel's democracy' is at heart of ties between the 2 countries, but threatened by unilateral moves to weaken judiciary." "Tom Friedman."
Dear Old Blighty
UK dental crisis: Millions of Britons struggle to secure dental appointments from National Health Service Anadolu Agency

Coutts closed Nigel Farage's account because he didn't 'align with their values' The Telegraph
New Not-So-Cold War
* * *

* * *

* * *

Here's another reason to vote for Rand Paul…"Rand Paul offered an amendment to the NDAA that would have clarified that Article 5 of the NATO treaty does not supersede the Constitution [DEFEATED 83-16!]"https://t.co/7SeM5ueU6H

— Paul Benedict (@PaulBen87963919) July 20, 2023
South of the Border
Peru's anti-government movement reignited months after deadly protests Axios. Fortunately, we've already got US troops on the ground (which Axios, oddly, does not mention).
The Caribbean
Kagame and Other Stooges Do U.S. Bidding in Haiti Black Agenda Report
Biden Administration
Top DEA official resigns after report on consulting work The Hill
2024
Friendly Fire: Dan Goldman Demolishes the Biden Defense in Whistleblower Hearing Jonathan Turley

IRS whistleblowers air claims to Congress about 'slow-walking' of the Hunter Biden case Orlando Sentinel. Commentary:

So in the absence of any ability to attack the credibility of these whistleblowers – who are emphatic about the fact that the DOJ improperly intervened to protect Hunter — the Dem-allied media is just preventing them from being seen.

"A story of a father's love for his son."

— Glenn Greenwald (@ggreenwald) July 19, 2023
Spook Country
RIP BuzzFeed News, intelligence agency propaganda conduit Al Mayadeen. Unsurprising, if true.
Groves of Academe
Stanford president resigns over manipulated research, will retract at least three papers Stanford Daily. Sadly, Stanford is no longer the university of Donald Knuth; Bhattacharya and his stochastic eugenicist goons fit right in….
The Bezzle
FBI raids embattled wine seller Sherry-Lehmann's NYC store NY Post (Erasmus). Erasmus: "Sherry-Lehmann was a family-owned store with impeccable wine connoisseurship and excellent service for decades. The two current owners (one is a hedge fund guy) have ruined it."
Digital Watch
AI just wrote a bill to regulate itself Politico. It's a cookbook.

"AI introduced and I'm useless"…The agony of an art college student who lost the meaning of studying Confessions of two women found on a cliff [From the scene of Tojinbo] (Google Translation) Fukui Shimbun. More:

She says that because of the poverty of his family, he had to borrow 8 million yen in scholarship money, and that he came here to commit suicide because he could not paint his favorite pictures because of AI and could not see his future because of the large debt he had incurred.

— XO (@MEGUjuke) July 19, 2023

I don't think anybody's thought through the effect of AI on college debt.

Is GPT-4 getting worse over time? AI Snake Oil. "Chatbots acquire their capabilities through pre-training. It is an expensive process that takes months for the largest models, so it is never repeated." Oh.

* * *

A friend-finding app offered a 'safe space' for teens — sextortion soon followed NBC
Fa Fa Fa Fa Fashion
Macy's Launches New Brand Promising Better-Fitting Clothes WSJ. Commentary:

King Felipe consistently looks great, and it seems that all of his suits are cut by the same tailor.

Some basic points:

1. Collar always hugs the neck
2. No pulling anywhere. Things hang cleanly
3. Lapels end about halfway from collar to shoulder bone (nice proportion) pic.twitter.com/JJcgHLrdHf

— derek guy (@dieworkwear) July 17, 2023
Healthcare
Trial of the MIND Diet for Prevention of Cognitive Decline in Older Persons NEJM. From the Abstract: "Among cognitively unimpaired participants with a family history of dementia, changes in cognition and brain MRI outcomes from baseline to year 3 did not differ significantly between those who followed the MIND diet and those who followed the control diet with mild caloric restriction." I'm linking to this to encourage the publication of negative results.
Realignment and Legitimacy.
Thomas Frank: Ordinary People by the Millions (interview) Seymour Hersh (PI). Two greats, together at last.
Guillotine Watch
Polo Hamptons Match & Cocktail Party Dan's Papers
Class Warfare
Reform Caucus Rises, Sues for Elections in Amazon Labor Union Labor Notes

L.A. film and TV production plummets in second quarter amid writers' strike LA Times

* * *

Rule #2:

Measuring private equity penetration and consolidation in emergency medicine and anesthesiology Health Affairs Scholar:

Our findings demonstrate that PE and publicly traded companies have become a major force in both the anesthesia and emergency medicine markets over the last decade. We estimate that they controlled 18.8% and 22.0% of the national anesthesia and emergency medicine markets, respectively, in 2019—a sixfold increase in anesthesia and nearly a threefold increase in emergency medicine since 2009…. It is notable that the rapid growth of PE and publicly traded company ownership in anesthesia and emergency medicine—the two specialties most linked to surprise out-of-network billing—occurred alongside growing interest from state and federal policymakers in protecting patients from surprise bills, eventually culminating in passage of the federal No Surprises Act at the end of 2020. While our study does not provide causal evidence, other research suggests that large staffing companies owned by PE or publicly traded companies increased commercial prices and the prevalence of out-of-network billing.

Concludes "more research needed." Research which some people are doing every day…..

Early OxyContin Marketing Linked To Long-Term Spread Of Infectious Diseases Associated With Injection Drug Use Health Affairs. Abstract only:

Exposure to initial OxyContin marketing statistically significantly increased rates of fatal synthetic opioid–related overdoses; acute hepatitis A, B, and C viral infections; and infective endocarditis–related deaths. The greatest burden of adverse long-term outcomes has been in states that experienced the highest exposure to early OxyContin marketing. Our findings indicate that OxyContin marketing decisions from the mid-1990s increased viral and bacterial complications of injection drug use and illicit opioid–related overdose deaths twenty-five years later.
Rat Kings of New York The Baffler
Reconsidering the Grand Civic Staircase Curbed
Antidote du jour (via):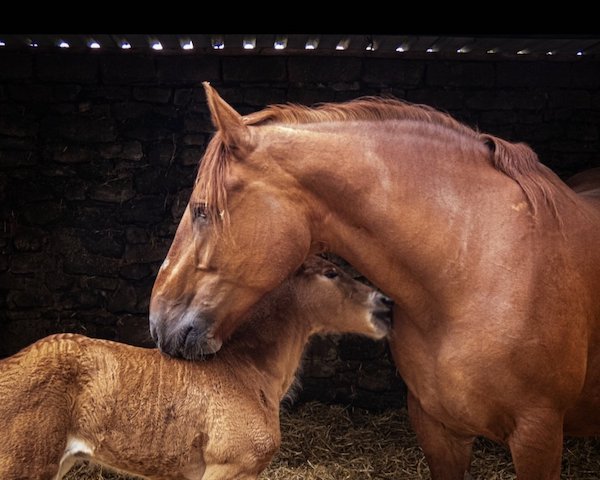 Bonus antidote:
I guess that's how a horse pets a cat! 🥰🥰 Two of my favorite animals!! pic.twitter.com/XSzEJGMW7h

— Tweets of Nature 🌴🐏 (@TweetsOfNature) July 19, 2023
See yesterday's Links and Antidote du Jour here.