Readers, I apologize for being slightly prolix. Thinking I had gathered too little, I overcompensated by gathering too much. –lambert
Stunning Fields of Sunflowers Are Blanketing North Dakota Smithsonian
Inside the Nerve-Racking Dive to an Active Submarine Volcano Smithsonian
China leads race to modernise global money flows Bloomberg (Furzy Mouse). Project mBridge; see the Bank of International Settlements (2022).
Russia's CBDC – Exploring the Truth of Russia's Central Bank Simplicius the Thinker
What Earnings Recession? The Big Picture
Climate
Soaring temperatures and food prices threaten violent unrest The Economist

'Like something out of a horror movie': At least 6 dead and communities decimated in Maui wildfires CNN. Visuals:

New video from Front Street shows virtually all of downtown Lahaina has been burned down. pic.twitter.com/i4ViDhz8K7

— Colin McCarthy (@US_Stormwatch) August 9, 2023

CartujaQanat – Journal 3: A 10°C reduction with ZeroNet energy consumption in open spaces is possible. Sevilla made it. Urban Innovative Actions
#COVID19
COVID cases up 55% in New York, doctors warn of new variants NY Post. More fearmongering from a liberal house organ. Oh, wait…. 

'Underwhelming': NIH trials fail to test meaningful long Covid treatments — after 2.5 years and $1 billion STAT (MV). The budget: "Observational study of patient cohort, NYU Langone (47%)." Utter debacle. Kudos to STAT for publishing the story. 

Vaccine hesitancy behind most decisions to not get COVID-19 vaccines Center for Infectious Disease Research and Policy
Vistagen Announces Positive Top-Line Results from Phase 3 PALISADE-2 Trial of Fasedienol (PH94B) Nasal Spray in Social Anxiety Disorder (press release) Vistagen. S-o-o-o-o…. A nasal spray for anxiety is further along in the pipeline than a nasal spray for a Level 3 Biohazard? Joe, Jeff, Ashish, Rochelle, Mandy, good job. I'm sure Fasedienol will do very well!
The Post-Pandemic r* Liberty Street Economics. Not R0, r* [joke ha ha]. 
Towards a post-pandemic future for global pathogen genome sequencing PLOS Biology. "Ultimately, pathogen genomic surveillance was implemented at an unprecedented scale in response to the COVID-19 pandemic. In fact, as of May 9, 2023, 15,532,821 SARS-CoV-2 genome sequences had been submitted to the GISAID database." Yes, and the institutional foundation for all these efforts is extremely fragile, as we show here.
China?
China Relies on U.S., Allies for Hundreds of Products WSJ

Joe Biden plans new restrictions on US investments in China, including Hong Kong, declares 'emergency' on sensitive tech South China Morning Post

Zombie Economy New Left Review. "A typical overaccumulation crisis." Interesting!
Commentary: An expanded BRICS could reset world politics but picking new members isn't straightforward Channel News Asia
Why are world leaders racing to the Pacific Islands? Al Jazeera
Mining Revenues Undermined Challenging Development+
The Koreas
How the World Scout Jamboree descended into chaos in South Korea Reuters

South Koreans are Happier than They Think: Data The Blue Roof
India
India's Chandrayaan-3 moon rover enters lunar orbit, snaps stunning photos (video) Space.com
The Lucky Country
Aboriginal geoglyphs years in the making sprout across Western Australia ABC Australia (Barry).
Africa
Syraqistan
Secret Pakistan Cable Documents U.S. Pressure to Remove Imran Khan The Intercept

US says no framework agreed yet for Israel-Saudi normalisation deal Al Jazeera
European Disunion
European Gas Jumps Most Since March 2022 on LNG Strike Vote Bloomberg. "Prices soared as much as 40% intraday." Woo hoo!
New Not-So-Cold War
Decision on meeting with Putin is for Zelenskyy to make – US Department of State Ukrainska Pravda

Zaporizhzhia NPP loses power from main 750 kV line overnight: on verge of another power outage Ukrainska Pravda

Ukraine war: West lining Putin's coffers, German army staff 'spying' for Russia, Crimea drone attack Euronews
South of the Border
US Moves to Curtail China's Economic Investment in the Caribbean Black Agenda Report

Anti-corruption presidential candidate slain at campaign event in Ecuador's capital Associated Press. Fernando Villavicencio. 

Young people's anger fuels far-right populist as Argentina's election nears OpenDemocracy. Commentary:

Javier Milei, the Argentine anarcho-capitalist, closed his campaign for president with this event.

He filled a stadium and people are singing: 'Let them all go! Not a single one left!!!! Ohhhh let them all go!!!, not a single one left!!!' referring to the political… pic.twitter.com/oKcSITSRsb

— Dylan Allman (@DylanMAllman) August 8, 2023
The Supremes
As Docket Shrinks, Supreme Court Lawyers Embrace Circuit Court Work National Law Journal
Digital Watch
Sea-Intelligence reports sustained halt to demand collapse Container News
Supply Chain
Maersk's integrator of the seas strategy tested by return to normality SeaTrade Maritime

Shipowners look to avoid Panama Canal as wait times reach 21 days Hellenic Shipping News
Healthcare
Reading Kafka in the Hospital Cafeteria NEJM. Worth clearing your cookies for.

We need a billing code for this:

Just when you think our predatory for-profit 'healthcare' system cannot get any worse a Louisville hospital is caught dumping sick elderly patients on the sidewalk & leaving them. FULL STORY: https://t.co/LWp5ArmR8q pic.twitter.com/5bkvlU83na

— Ryan Knight ☭🕊 (@ProudSocialist) August 3, 2023
Sports Desk
Premier League is letting Manchester United and Man City fans down Manchester Evening News

Work Rate and Control – Ireland's drive for World Cup glory The Analysis Guy. Rugby.
Short Seller Hindenburg Nabs Tiny Gains Off $173 Billion Carnage Bloomberg. The deck: "Nate Anderson has wiped out as much as $99 billion from three billionaires' wealth this year." That's a damn shame.
Class Warfare
Age of Invention: Cash Cows Anton Howes, Age of Invention
Were the First Laws Sung? (Part 2 of 2) Honest Broker. Could there be such a song-book today?
Robbie Robertson, driving force behind roots-rock icons the Band, dies at 80 LA Times. Commentary:
Antidote du jour (via):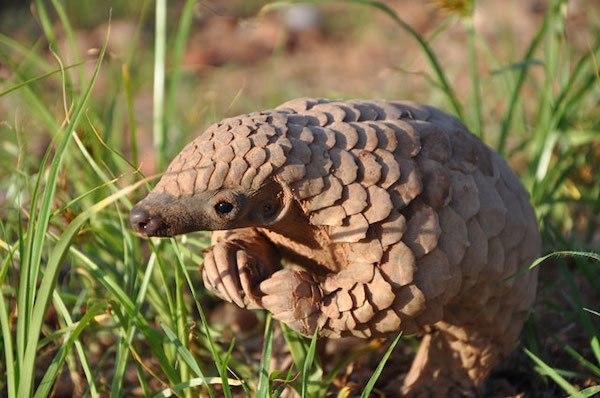 See yesterday's Links and Antidote du Jour here.