How Rocks and Minerals Play with Light to Produce Breathtaking Colors JSTOR Daily
A Great Lakes Road Trip for Rust-Belt Steel Field & Stream
Pimco flickers back to life FT. The deck: "Bonds Are Really Back And Really Elegant, Lavish, Likeable Assets." Hmm. "Gentleman prefer bonds" –Elmore Leonard.
Today's investors don't understand the impact of geopolitics FT
What Wall Street's Top Recession Gauge Is Saying Now WSJ. The inverted yield curve.
Is good economic news really all that surprising? Sam Ro, TKer
Climate
The scourge of climate doomism FT

Has the smoke made you forgetful? Wildfire Today

* * *

Maui Fires, Lahaina and Hurricane Katrina Erik Zimerman, My Publication

Hawaiian Electric slapped with 3 lawsuits after deadly wildfires Axios

* * *

Improving climate and biodiversity outcomes through restoration of forest integrity Conservation Biology. From the Abstract: "Although the importance of forest restoration for climate mitigation is acknowledged, current estimates of its climate mitigation potential may be underestimated because they focus predominantly on reforesting cleared areas. We built on recent analyses of forest integrity and unrealized forest biomass potential to examine the potential for restoring the integrity of degraded forests. There are over 1.5 billion ha of forests worldwide that retain 50–80% of their potential biomass. Prioritizing restoration in these areas could deliver rapid biodiversity and climate mitigation benefits, relative to restoring forest on cleared land." The augmentation of the complexity and intensity of the field of intelligent life.

Impact of Climate on the Global Capacity for Enhanced Rock Weathering on Croplands Advancing Earth and Space Sciences. From the Abstract: "Enhanced rock weathering (ERW) on croplands has emerged as an economically and ecologically promising negative emissions technology…. However, we find that a significant fraction of applied basalt does not weather even on a multidecadal timescale, indicating the need to optimize application strategies for cost effectiveness. We find that ERW becomes modestly more effective with global warming and predict that the payback period for a given ERW deployment is significantly shorter in hot and humid environments currently coinciding with relatively low per-capita incomes. These results provide strong impetus for investment in agricultural reform in developing economies and highlight an additional potential co-benefit of ERW."
Water
'This is going to get worse before it gets better': Panama Canal pileup due to drought reaches 154 vessels CNBC

Western states will not lose as much Colorado River water in 2024, despite long-term challenges AP
#COVID19
CDC HICPAC to decide infection control guidelines Teams Human. Round-up on the forthcoming August 22 meeting where the major hospitals driving the Committee plan to downgrade infection control guidance, including masks. On HICPAC, see NC here, here, and here.

* * *

Extended SARS-CoV-2 RBD booster vaccination induces humoral and cellular immune tolerance in mice iScience (Ignacio). December 2022. From the Abstract: "The repetitive applications of vaccine boosters have been brought up in face of continuous emergence of SARS-CoV-2 variants with neutralization escape mutations, but their protective efficacy and potential adverse effects remain largely unknown. … Mechanistically, we confirmed that extended vaccination with [recombinant receptor binding domain (RBD)] boosters overturned the protective immune memories by promoting adaptive immune tolerance. Our findings demonstrate potential risks with the continuous use of SARS-CoV-2 vaccine boosters, providing immediate implications for the global COVID-19 vaccination enhancement strategies." Read in conjunction with–

Omicron neutralisation: RBD-dimer booster versus BF.7 and BA.5.2 breakthrough infection (correspondence) The Lancet. From the Abstract: "COVID-19 inactivated vaccines (CoronaVac [Sinovac Biotech, Beijing, China] and BBIBP-CorV [Sinopharm, Beijing, China])1 and the protein subunit vaccine ZF2001 (Anhui Zhifei Longcom, Hefei, China)2,  3—which uses dimeric receptor-binding domain (RBD) homodimer as the antigen—were designed to act against ancestral SARS-CoV-2 and are widely used in China and many other countries…. These data suggest that there is a benefit to using an omicron-containing RBD heterodimer as a booster compared with the prototype vaccine booster to counter both circulating and emerging omicron subvariants. Breakthrough infections caused by the circulating omicron subvariants also elicit substantial serum sample cross-neutralisation against the emerging subvariants, including BQ.1, BQ.1.1, and XBB.1.5. However, the difference in the time interval before the booster or between the last dose and breakthrough infection might be a confounding factor in the present descriptive study due to the sampling limitation. Based on our observations, at least for the protein subunit vaccine, updating vaccine components according to subvariants is crucial for the continued control of the COVID-19 pandemic."
China?
China corruption watchdog nabs 160 hospital bosses in healthcare blitz South China Morning Post

Commentary: China property giant Country Garden's woes – the good, the bad and the very ugly Channel News Asia

The U.S. Is Turning Away From Its Biggest Scientific Partner at a Precarious Time WSJ
VinFast Hits Wall Street Vietnam Weekly and Vietnamese EV maker worth more than Ford or GM after US listing FT
Indonesian maid's torture highlights lack of legal protections Channel News Asia
India
Demon Demographics, Nazi Germany and the Making of Racialised Anxiety The Wire

Deloitte to quit as Adani Ports' auditor over concerns flagged by Hindenburg -source Reuters
Africa
Niger coup will have global ramifications for the US, France, and Canada Canadian Dimension

Rule by Junta New Left Review

Change Is in the Air in Africa Simplicius the Thinker
Syraqistan
Israel Launches New Submarine, First In World With Modern Missiles In Sail Naval News
European Disunion
America Is Deindustrializing Europe Thomas Fazi, Compact. "To be a friend…."
South of the Border
Ecuador's tense vote also threatens to end mining, oil projects Bloomberg
New Not-So-Cold War
* * *
Spook Country
Missouri v. Biden: Court weighs curbs on administration's social media contacts St Louis Post-Dispatch
Digital Watch
AI Causes Real Harm. Let's Focus on That over the End-of-Humanity Hype Scientific American

Google's AI search experience adds AI-powered summaries, definitions and coding improvements TechCrunch. More theft. You know, and Google knows, that most people will only read the summaries, and not click through. And Google will sell ad space on the summaries.

Hospital bosses love AI. Doctors and nurses are worried. WaPo. "University bosses love AI. Adjuncts (and even tenured Professors) are worried." And so forth.
Fa-fa-fa-fa-fashion
Canada is Investigating Ralph Lauren After Forced Labor Complaint Sourcing Journal
Healthcare
Attacks at US medical centers show why health care is one of the nation's most violent fields AP

Home blood pressure machines are often wrong. The FDA must speak up STAT
Boeing
737 Max awaits engine inlet design fix to avert risk of severe damage from anti-ice Flight Global. Regulators saving the bacon of Boeing's pencil-necked MBAs once again.
The Conservatory
Sylvia Robinson, the Mother of Hip-Hop Kottke.org
Realignment and Legitimacy
Russell Moore on 'altar call for Evangelical America' NPR. Well worth a read, especially in the context of Thomas Frank's comment that social movements offer options that political parties do not.
Guillotine Watch
Jeffrey Epstein Advised Sergey Brin With Tax Shelter WSJ. Everybody who did business with Jeffrey Epstein knew what he was (modulo those whose innocence was positively child-like MR SUBLIMINAL And weren't female, or Epstein would have hit on them). That tells you all you need to know about capital.

The United States does retain operational capability in some fields, arguably the most important of all:

Never become inert to stuff like this. Always be shocked, appalled, enraged. Don't abstract yourself from these giant numbers so much that they become meaningless. This wealth was not created from nothing. All that value was extracted from all of us. pic.twitter.com/7hew0WD1Ci

— Jathan Sadowski (@jathansadowski) August 15, 2023

Eyes on the prize!
Class Warfare
The fast, furious, and brutally short life of an African male lion The Conversation
Antidote du jour (via):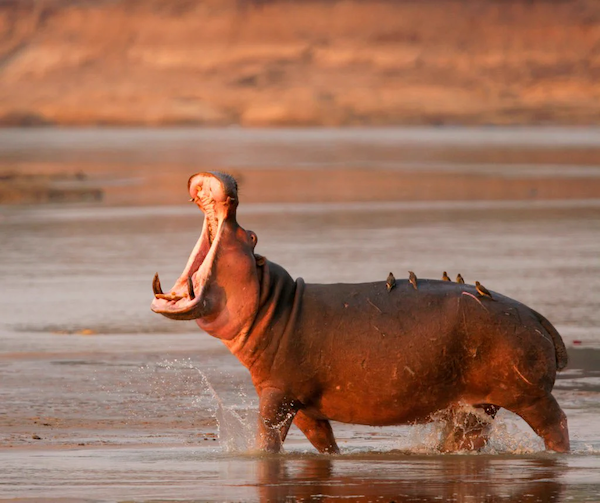 See yesterday's Links and Antidote du Jour here.