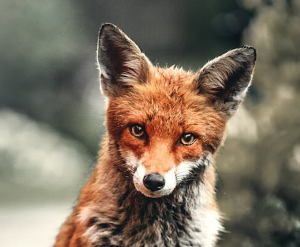 Harry Shearer, a longstanding friend of Naked Capitalism, is teaming up with two generous anonymous donors in a challenge to help meet our current goal of funding our writers: Lambert, Nick, Conor, and KLG. They will match the next 50 donations of $100.
Make this fantastic offer a swift success by going to our donation page now!
Please respond generously to Harry and his fellow donors' matching gift. We are behind where we usually are at this stage of the fundraiser. If you have not given yet and were planning to do so, now is the time!
Many of you found thanks to Harry inviting us several times on his public radio program, Le Show, to discuss private equity and CalPERS. I hope his challenge stirs fond memories of those and his many other interviews.
For our new and non-US readers, Harry is man of many skills: a film and voice actor, musician, writer, radio host, and producer. He performed many voice roles on The Simpsons, such as Mr. Burns, Seymour Skinner, and Timothy Lovejoy, Jr. Harry also played Derek Smalls in This Is Spinal Tap.
Harry also has a strong interest in social justice. He produced the documentary The Big Uneasy to show how official neglect was responsible for the devastating Hurricane Katrina floods:
Please go the donation page and help Harry and his friends fund your heaping daily diet of wide-ranging information, sharp-eyed analysis, trenchant commentary, and beautiful beasties.
Readers keep letting us how they value these resources, both the posts and added intel from our discerning commentariat. From Michael:
I subscribe to Seymour Hersh and Matt Taibbi on Substack and TrueAnon on Patreon. I contribute to fundraising for Scott Noble at Metanoia Films (his Counter-Intelligence series is great).

And I am now in my fifth year of contributing to Naked Capitalism.

I have been reading Naked Capitalism since 2007.

The Great Financial Clustersf*ck decimated Ireland and on a forum I contributed to, The Property Pin, Yves was the source of all things illuminating as to the "How" and the "Why" of how we got where we got.

For a decade I left others do the heavy lifting – both in comments and in contributing – but I still read the site almost every day.

Now it's my turn to do my bit – and I do so from a place of greater knowledge and insight because of this site.

People paid it forward for me with their generosity of knowledge and donations. I'm probably going to continue to be less confident of contributing on the knowledge end – but am more than happy to pay it forward on the donation end for those to come.

I spread the "gospel" as much as possible to the next generation. Naked Capitalism is the one site I recommend to one-and-all to read and reflect on. More often than not the information here will challenge the mainstream narrative in an informed way, both in the articles and the comments.

This is the task I set people – read it and reflect on the information being presented – you don't have to agree with it, but treasure the opportunity of having your ideas challenged.

Thank you Yves and all who contribute – I am a better citizen of the world because of you!
From TRD:
I SO appreciate your blog and the invaluable information you, Lambert and the crew provide on a daily basis. It is my go-to resource and read it daily. As a senior, immuno-compromised person, I have particularly valued your Covid coverage over the past few years. I don't go anywhere without an N95 mask. My appreciation extends far, far beyond the Covid coverage, and your blog makes me feel not so alone as I find kindred spirits on the blog and in the comments. I wish you all the best in your new home. Please enjoy, and stay safe.
And cinta:
Thank you to the NC team. I've been a daily reader since early on, but have only recently been able to contribute. The efforts and insights of Yves, Lambert, Conor, all the contributors, and the entire NC community are inspiring. Thank you again!
Thanks to Harry and his fellow donors for their generosity, and I hope readers will respond in kind.
You can make your contribution through our donation page, which shows how to give via check, credit card, debit card or PayPal or our new payment processor, Clover.. If you give by check, be sure to let us know by e-mailing us at yves@nakedcapitalism.com with "Harry Shearer Challenge" in the subject line.
And if $100 or $50 sounds like a lot, don't let that stop you from making a donation if you've been planning to but haven't had time yet. Every contribution helps us meet our goals.
And no matter what your situation is, you can help in another very important way, by encouraging others to check out the site, by telling friends, family, and colleagues, and by discussing posts you like on social media Facebook and Twitter
So I hope you'll take Harry and his friends up on his fundraiser challenge in whatever way you can! Thanks so much!