This is Naked Capitalism fundraising week. 868 donors have already invested in our efforts to combat corruption and predatory conduct, particularly in the financial realm. Please join us and participate via our donation page, which shows how to give via check, credit card, debit card or PayPal or our new payment processor, Clover. Read about why we're doing this fundraiser, what we've accomplished in the last year,, and our current goal, rewarding our guest bloggers
Wolf vs Coyote Field and Stream
How Is Our Current State Different from What We Would See in a Successful Inflation Soft Landing? Brad DeLong Grasping Reality
Explosion at world's largest railyard in Nebraska prompts evacuations because of heavy toxic smoke AP. Union Pacific's Bailey Yard in North Platte,
Climate
#COVID19
Long COVID in a highly vaccinated population infected during a SARS-CoV-2 Omicron wave – Australia, 2022 (preprint) medRxiv. N = 22,744. Survey. From the Abstract: "In a highly vaccinated population (94% with >=3 vaccine doses), almost 20% of persons infected with the SARS-CoV-2 Omicron variant reported symptoms consistent with Long COVID 90 days post diagnosis."

California healthcare industry had highest COVID-19 death rate of all occupations early in pandemic Center for Infectious Disease Research and Policy
China?
Chinese economic activity data signals optimism after stimulus measures FT

How China's Belt and Road Took Over the World The Diplomat

China's Defense Minister Being Removed From Post, U.S. Officials Say WSJ
Surging Rice Prices Raise Specter of Asian Food Scare, HSBC Say Bloomberg
The Koreas
South Korea's Large New F-35 Purchases Are Vital For America's Pacific Strategy: But Are the Fighters Reliable? Miltary Watch
India
Veganism Isn't the Answer to India's Violent, Brahminical Dairy Industry Politics The Wire
Africa
Nigerian power grid in 'total system collapse' Reuters (Furzy Mouse).
Syraqistan
The End of America's Middle East Foreign Policy. The deck: "The region's four major countries have all forfeited Washington's trust."

Arabian Dreams Dror Poleg
New Not-So-Cold War
The hard lessons from Ukraine's summer offensive FT. The deck: "The country's military is enjoying some success but it will be slow-going and requires allies to increase ammunition supplies." Those are "hard lessons"?

It is still far too early to write off Ukraine's counteroffensive The Atlantic Council

The realists were right The New Statesman

A lighter, curved plate: first body armour for women showcased in Kyiv Ukrainska Pravda

* * *

Russia Is Winning The Industrial Warfare Race Moon of Alabama

Vlahos: Ukraine Shares Same Fate as the South in the American Civil War Agon. Well worth reading in full.

* * *

Normalizing fascism:

just in case anyone did not see pic.twitter.com/aSnls34wY2

— Gritty is the Way (@Gritty20202) September 14, 2023

Find someone who looks at you the way liberal Democrats look at a fascist goon in uniform:

My sincere congratulations to Ms. @PennyPritzker on her appointment as the U.S. Special Representative for Ukraine's Economic Recovery!

This is a very important office and an extremely responsible mission, which, and, I hold no doubt about it, the newly appointed Special… pic.twitter.com/BcTTPdWBkJ

— Петро Порошенко (@poroshenko) September 15, 2023

Zelenskyy is expected to visit Washington as Congress is debating $24 billion in aid for Ukraine AP

* * *

New Lessons U.S. Is Learning From The Air War Over Ukraine The Drive

History Turns Upside Down in a War Where the Koreas Are Suppliers NYT
2024
Biden's Praetorian Media Guard Matt Taibbi, Racket News

Trump: 'I never got … the credit that I deserved on COVID' The Hill

Mayor Karen Bass "fearful that any day" migrants may be flown to L.A. Axios. And from June: Los Angeles City Council votes to make LA a sanctuary city CBS.
U.S. v. Google
United States & Co-Plaintiff States v. Google LLC: Plaintiffs' Opening Statement (PowerPoint; PDF) United States Department of Justice. Redacted public version.

So what exactly is Google accused of? The Harvard Gazette

Googlers Told to Avoid Words Like 'Share' and 'Bundle,' US Says Bloomberg
Our Famously Free Press
Western Pravdas New Left Review

Bloomberg Hits BRICS as US Power Challenged FAIR

Brain 'taken over by bits and pieces' of short videos: The dangers of video clips on social media Anadolu Agency
The Final Frontier
Questions arise over authenticity of 'alien' corpses unveiled in Mexican Congress Anadolu Agency

NASA report finds no evidence UFOs have alien origins The Hill. Not sure whether to react with "Well, they wouldn't, would they?" or "Thanks heavens the WEF and the Illuminati would need to put together a commmittee to negotiate on behalf this world. Anyhow, we run this link occasionally.
Digital Watch
'America's Got Talent' judge Howie Mandel explains why he's 'embracing AI' FOX
The Bezzle
Fed economists sound alarm on hedge funds gaming US Treasuries Reuters
Gunz
Escaped Pennsylvania killer shot at by homeowner while stealing rifle from garage, police say NBC
Realignment and Legitimacy
As 2024 Looms, Neo-Nazis Are Returning to the Streets Vice (Furzy Mouse).
Class Warfare
Workers are on strike at all 3 Detroit auto makers for the first time in their union's history AP. Commentary:

This graph hasn't received the attention it deserves. We hear so much about the UAW's supposedly "unreasonable" demands & so little about the truly astonishing levels of greed, market manipulation, price gouging, & exploitation by the Big 3. #StandUpUAW pic.twitter.com/Yj3SZSCbAm

— Jeff Schuhrke (@JeffSchuhrke) September 14, 2023

Auto Workers Strike Plants at All Three of the Big 3 Labor Notes
The art of making good mistakes FT
Get a rabbit London Review of Books
* * *
Antidote du jour (via):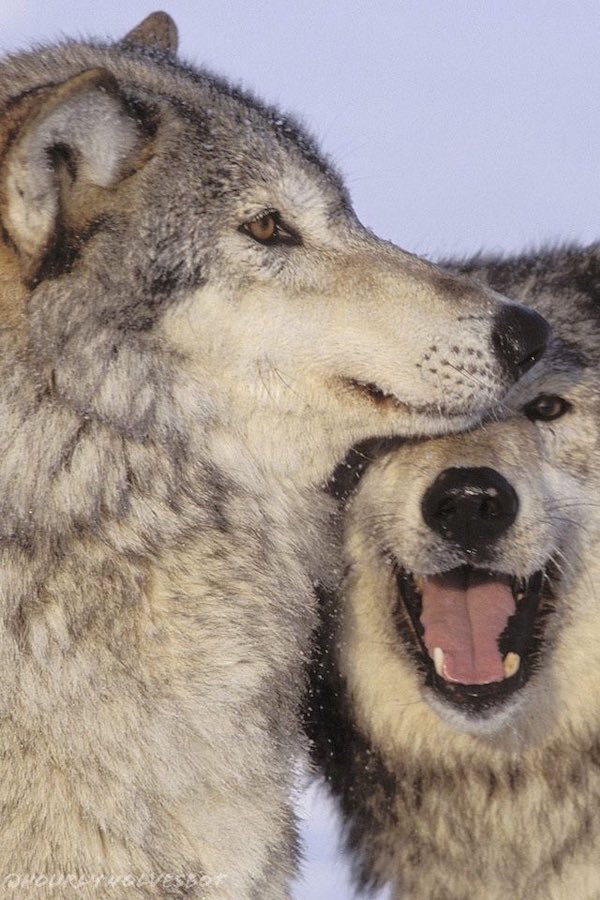 Bonus antidote:
A bobcat and a coyote call a precarious truce to sip from a backyard watering hole in Arizona. Then the javelinas appear. Come for the sound of wildlife sipping, stay for the peccaries pushing in.pic.twitter.com/g4dECBOrcM

— Russ McSpadden (@PeccaryNotPig) September 13, 2023
Double bonus antidote, Feral Hog Watch Edition:
🐗 The white-lipped peccary, known locally as Huangana, is a boar like creature that roams the Amazon forest in huge herds of around 50 – 300 individuals. 🐗#herds #ecosystems #theamazonforest #amazonrainforestconservancy #peru pic.twitter.com/VwA5Pgjm3X

— ARC (@arcconservancy) September 12, 2023
See yesterday's Links and Antidote du Jour here.