Before Fat Bear Week, Don't Forget the Corpulent Cubs Competing in Fat Bear Junior Smithsonian
If earthworms were a country, they'd be the world's fourth largest producer of grain Nature
Under a Hellish Ocean Habitat, Bizarre Animals Are Lurking NYT
Dealmaking languishes at decade low on private equity drought FT. That's a damn shame.
Even a Booming Economy Can't Save Atlanta's Office Market WSJ
Climate
Portuguese youth bring 'unprecedented' climate case to European rights court France24
There's been a surge of abandoned oil and gas wells in Colorado over the past 90 days Colorado Sun
US Shale Giant Agrees With JPMorgan; Oil Headed For $150 Gulf Insider
Water
Brazil sets up task force for unprecedented drought in Amazon, minister says Reuters
#COVID19
Not a bad adoption rate for NPIs, given an enormous propaganda campaign against them, plus socially sanctioned bullying by [glass bowls]:

"About Four In Ten Say They Have Taken Recent Precautions Because Of Increases Of COVID-19"https://t.co/wYYIw49Pow pic.twitter.com/VEY9eDhky1

— wsbgnl (@wsbgnl) September 27, 2023

Long Covid Is Real. Now the Evidence Is Piling Up. Bloomberg

What next for COVID evolution? Understanding the Unseen
China?
India
The Singer Who Conquered the World Without Autotune: Remembering Lata Mangeshkar on her Birthday One India
Africa
Smallholder Agriculture and the Challenge of Feeding Ourselves The Elephant
European Disunion
Who Blew up Nord Stream? Zeit Online. 'Tis a mystery!

Nordstream trauma leads Berlin to draw up fresh Huawei bans Politico
New Not-So-Cold War
Cope springs eternal:

What Ukraine Needs to Win the War Against Russia Max Boot, Council on Foreign Relations

Ukraine's counteroffensive is making real progress on the Crimean front The Atlantic Council

Ukraine's forces possibly make breakthrough on Robotyne-Verbove line – ISW Ukrainska Pravda

I have seen Ukraine's future–a phoenix nation destined to prosper Fortune

* * *

Nazigate: Canada's top general won't apologize for applauding Ukrainian Waffen-SS vet The Grayzone

Ship insurance facility set up for Ukraine grain exports, says broker Miller Hellenic Shipping News

Dubai remains Russian shadow tanker hotbed Splash 247
Apex Predator: The American Army in Normandy (excerpt) Big Serge Thought
Biden Administration
Foreign ownership of U.S. farmland probed at U.S. Senate hearing Kansas Reflector
Can the government unambiguously waive sovereign immunity by accident? Adam's Legal Newsletter
2024
Antitrust
Digital Watch
OpenAI reinstates ChatGPT's internet browsing privileges The Register. The deck: "If the chatbot doesn't know what you need, it'll 'Bing It!' for paying customers." And if the Bing results have been completely polluted by AI-generated bullshit… It's the Circle of Life!
Why Silicon Valley's biggest AI developers are hiring poets Rest of World
Pontifications: "We're sick and tired of new technologies:" Avolon CEO Leeham News and Analysis
Supply Chain
European companies dumping toxic ships on Bangladesh beaches, HRW says Al Jazeera. An old, old story. See NC on the Gadani disaster in 2016.
B-a-a-a-d Banks
Billions of Dollars in Loans to Board Members Draw Spotlight to Gulf Banks WSJ
Healthcare
Biden ad­min­is­tra­tion doles out $100M to re­search drug-re­sis­tant in­fec­tions Endpoints News

Study suggests poor environmental controls may aid spread of resistant pathogens Center for Disease Research and Policy. Antibiotic "stewardship" alone is not enough.

PEP in Your Step The Baffler
Zeitgeist Watch
Leaf-peeping social media users are clogging a Vermont back road. The town is closing it AP

Artistic Leaf Raking Kottke.org
The Final Frontier
Space Force chief says commercial satellites may need defending Ars Technica
Realignment and Legitimacy
Assemblies of God Pastors Call for Leaders to Resign Over 'Shameful' Response to Chi Alpha Sex Scandal The Roys Report. This keeps happening, doesn't it?
Class Warfare
Is the Physics of Time Actually Changing? Wired
All objects and some questions American Journal of Physics. "The history of objects in the Universe can be seen as a history of condensations of composite objects from an undifferentiated background." Fun stuff!
Antidote du jour (via):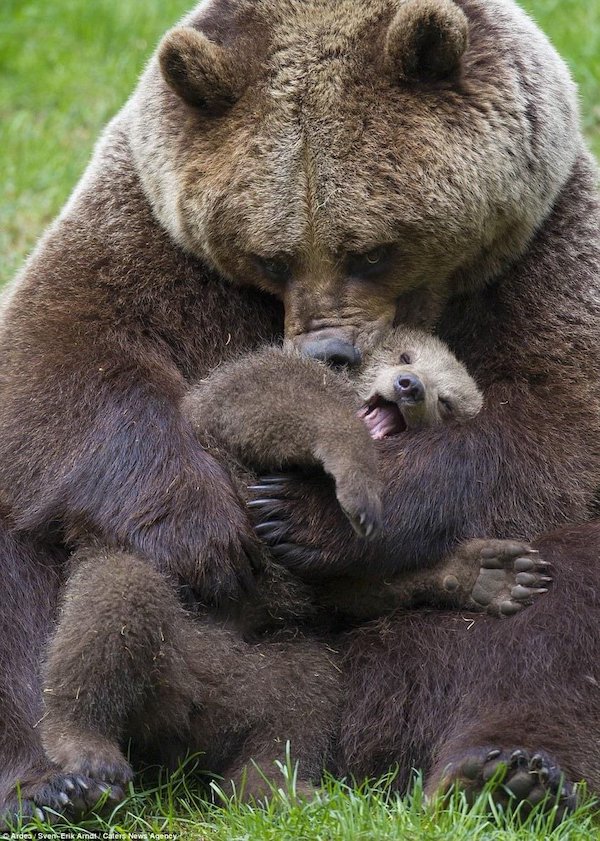 See yesterday's Links and Antidote du Jour here