Fat Bear Week returns to celebrate the champion of chonk in Alaska FOX Weather
A recession is still likely—and coming soon. Here are 6 reasons why Fortune
Why Do We Forget So Many of Our Dreams? Scientific American
Watching paint dry — to understand and control the patterns it leaves behind EurekAlert!
Fungi Make Safer Fireproofing Material Scientific American
Deepest Bacteria-Infesting Virus Ever Found Pulled From The Mariana Trench Science Alert
How Insect Brains Melt and Rewire During Metamorphosis Wired
Climate/Environment
Alberta officials did nothing wrong when an oilsands leak went unreported for 9 months, report finds The Narwhal

Cover crops and no-till aren't just good for soil — they also make farmers more money, study says Harvest Public Media

'The Android of agriculture': Monarch Tractor CEO Praveen Penmetsa on the future of farming The Verge
Water
Small farmers are up against California's $1.1 billion carrot industry in a vicious fight over groundwater: 'We are being totally overrun'  Fortune

Storm Lake gets sucked dry so the world gets cheap meat Art Cullen's Notebook

The Climate Crisis Is Salting the Water in Major Coastal Cities Common Dreams
#COVID-19
Cause of increased heart risk from COVID infection revealed Cosmos
Disease X: How AI could help plan our response to future pandemics Euronews
Old Blighty
China?
'I cried for days': Chinese home buyers left in the lurch by China's real estate slump Straits Times

Shanghai faces first mortgage boycott as stalled housing project angers homebuyers South China Morning Post

Indonesia to launch China-funded high-speed rail, first in Southeast Asia Channel News Asia
European Disunion
Wow chart! Based on #SWIFT international payments, we are witnessing 'de-euroization' and not '#dedollarization. The #euro's share in SWIFT global payments has dropped to 23% from 38% at the start of the year.
Are #Russia's SPFS and #China's CIPS eating up the euro?
By the way,… pic.twitter.com/H39htQISrD

— jeroen blokland (@jsblokland) September 28, 2023
Slovakia's populist party opposed to Ukraine aid wins vote Al Jazeera

NATO Secretary General: Slovakia will support Ukraine whoever comes to power next Ukrainska Pravda

Tarik Cyril Amar – The West's Real Problem Isn't Going to Be Russia, or China, but Germany Brave New Europe
New Not-So-Cold War
A tragedy in three acts:

1. Daily Telegraph announces British forces will be formally deployed to Ukraine, and Royal Navy "may move into Black Sea"
2. Dmitry Medvedev retorts they will be "a legal target for our armed forces"
3. Daily Telegraph article softened considerably pic.twitter.com/TZm4jxwtPE

— Kit Klarenberg (@KitKlarenberg) October 1, 2023
***
Zelenskyy gave battalion of Ukrainian Armed Forces honorary name in honor of OUN founder Yevhen Konovalets. Konovalets, former official in Petliura government, founded OUN which was later headed by Bandera, collaborated with Nazi Germany & was involved in mass murder of Jews,… pic.twitter.com/2QN5tEQlMh

— Ivan Katchanovski (@I_Katchanovski) October 2, 2023
The Balkans
NATO bolsters forces in Kosovo as US urges Serbia to withdraw from border Politico EU
He is dangerous and unpredictable and the situation should be closely monitored with utmost care but I do have a hard time believing Serbia would invade Kosovo and engage in direct war with NATO (KFOR).

— Lily Lynch (@lilyslynch) September 30, 2023
South of the Border
Going Gangbusters for Haiti The Wayward Rabbler
Syraqistan
Withdrawal from Syria 'illogical': Turkiye The Cradle

Banned Kurdish group PKK claims responsibility for Turkey suicide attack Al Jazeera

At the Gaza fence, a protest wave revives hopes of Palestinian mobilization +972 Magazine
B-a-a-a-a-d Banks
Regulators turn up heat on shadow banks after market blow-ups FT
'There's no tracing Xbox 360 chat,' claimed guy now charged with insider trading The Verge
Spook Country
IMPEACHMENT: 'Cognitive Warfare' on Capitol Hill Consortium News

Get Real, Congress: Censoring Search Results or Recommendations Is Still Censorship Electronic Frontier Foundation
Biden Administration
2024
'That won't fly': Former Defense secretary warns Vladimir Putin is hoping Donald Trump wins reelection USA Today

Haley rails against lack of Ukraine aid in spending bill, pushes for spending cuts in other areas The Hill
Realignment and Legitimacy
There are more of us than there are of them Salon. The new, grimmer coalition of the ascendant: "The people dying from COVID were voters, and more Republican voters than Democratic voters died by a large margin."

Myth and mending in the true West High Country News
GOP Clown Car
McCarthy in trouble as Gaetz promises vengeance for speaker's partnership with Democrats Washington Examiner
Democrats en déshabillé
And as an adviser to Uber https://t.co/cMcNERCgf1

— Avi Asher-Schapiro (@AASchapiro) October 2, 2023
Gavin Newsom vetoes unemployment pay for striking workers, protections for domestic employees The Sacramento Bee

Michelle Obama, Democrats' Savior and Nominee? Don't Bet on It The Messenger

AOC suggests Democrats could save McCarthy but 'shouldn't do it for free' Washington Examiner
I look forward to seeing Congress provide, in the very near future, financial support for Ukraine which is valiantly struggling against Russian aggression.

— Bernie Sanders (@SenSanders) October 1, 2023
The Supremes
This Supreme Court Term's Grimmest Cases Share One Thing in Common Slate
Antitrust
2. The story most people know is that Amazon spies on sellers and copies their products — that Amazon's monopoly strategy is to exploit its control over the platform to advantage its own products and sales.

This story has been chased and told by media again & again.

— Stacy Mitchell (@stacyfmitchell) October 1, 2023
Police State Watch
Extreme heat can be a death sentence in Texas prisons Yale Climate Connections
AI
MICROSOFT NEEDS SO MUCH POWER TO TRAIN AI THAT IT'S CONSIDERING SMALL NUCLEAR REACTORS Futurism
Tech
Apple Says iPhone 15 Pro Overheating Due to iOS 17 Bug, Not Hardware Design CNET
Class Warfare
These Big-Budget Playrooms Will Make You Wish You Were a Kid Again WSJ

Most Teachers Spend Their Own Money on School Supplies. Should They? Education Week

***

"We Can't Eat Prestige": Inside the Unionization of the Science Museum of Minnesota Workday Magazine

San Francisco's Laundry Crisis: The Rising Cost of Clean Clothes San Francisco Standard
The Bezzle
SBF Can't Blame FTX Attorneys At the Start Of His Trial, Says Judge Decrypt

"Cash Flow King" real estate podcaster accused of $11M Ponzi schemeThe Real Deal
Antidote du jour (via):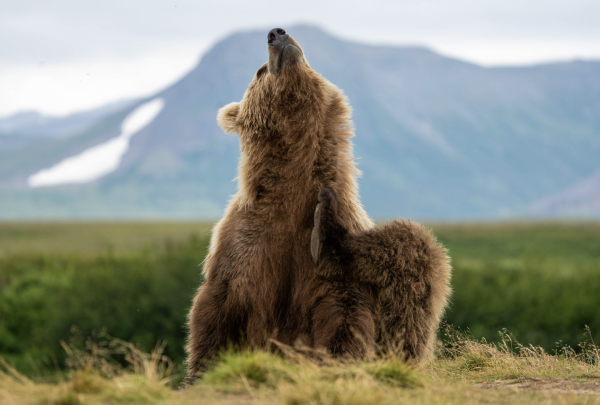 See yesterday's Links and Antidote du Jour here.