Polar warming 'caused by humans' BBC
Calif. to cut water deliveries to cities, farms AP
Drinking alcohol occasionally when pregnant 'does no harm' Times Online.
Euro wines carry dangerous amounts of heavy metals Wine Economics
Sherlock of rock Dalhousie University News
Blame the party, not the campaign James Carville, Financial Times. Comes perilously close to being a post mortem, but worthwhile nevertheless.
Closing the Gates of Hedge Hell Pension Pulse
DC Metro, Other Transit Agencies Could Soon Find Themselves in Default Tax Foundation
Fed Watch: More Easing Expected Tim Duy
Major Tax Incentive For Bank Purchases: IRS Eliminates the Limitation on Banks' Built-In Losses Post-Purchase Jones Day (hat tip reader Richard). Estimates cost of this little change at $140 billion. Oh, and Treasury doesn't have the authority to change the tax code, not that that is stopping them.
Wikipedia founder Jimmy Wales expects internet downturn but no 'bloodbath' Telegraph
Some Additional Observations on the 2008Q3 Advance GDP Release Menzie Chinn, Econbrowser. Takes a hard look at the GDP release and does not like what he sees.
And look at where we are in Technorati! I am surprised and pleased. Thanks to all of you who link to our articles!
Antidote du jour: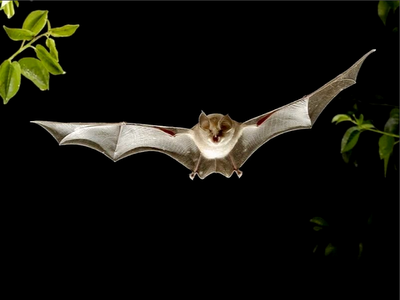 Five-Foot Bat, African Delicacy, Is Out in Force for Halloween Bloomberg