Submitted by Leo Kolivakis, publisher of Pension Pulse.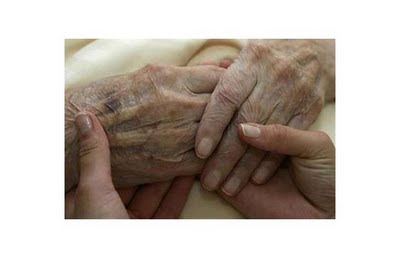 The Times reports British pensioners are among the poorest in the EU:
Britain's pensioners have the fourth highest level of poverty in Europe, according to figures published today by the European Commission.

The over 65's in Britain are, on average, worse off than their counterparts in Romania, Poland and France.

The research, which compared relative poverty in the 27 member states, showed nearly one in three UK over-65s were at risk of poverty – the same proportion as in Lithuania (30 per cent).

Only pensioners in Cyprus (51 per cent), Latvia (33 per cent), and Estonia (33 per cent) came out worse. The EU average was 19 per cent.

The figures came ahead of the work and pension committee's review of government efforts to tackle pensioner poverty, which is due to be published on Thursday.

Michelle Mitchell, charity director for Age Concern and Help the Aged, said the report demonstrated that many older people were being left behind.

"In a country where the richest have incomes five times higher than the poorest, older people are disproportionately bearing the burden of this inequality," she said.

Steve Webb, the Liberal Democrat Shadow Work and Pensions Secretary, blamed the Labour Party for failing to address poverty in old age. He said: "The basic state pension is simply too little to live on for the millions of pensioners who have no other income. Labour's complex and undignified system of means-tested benefits has meant that many pensioners do not even claim the extra help that they are entitled to.

"We need a more generous, universal pension based on citizenship that would give pensioners a sense of dignity and a stable income in retirement."

The EU study found pensioners in the Czech Republic were least likely to be living in poverty, with 5per cent below the threshold of an income of 60per cent of the national median.
Similarly, in Canada, the Calgary Herald reports that Alberta seniors' need for welfare soaring:
The number of seniors needing provincial welfare to get by has swollen by 36 per cent in a year, likely part of a troubling trend as the country's population ages.

Federal payment programs such as Canada Pension Plan, Old Age Security and Guaranteed Income Supplement make most seniors ineligible for welfare.

But a steadily growing group has been turning to the province for help in the past year.

Last month, 406 seniors were drawing financial aid from Alberta Works, 108 more than in June 2008, according to Alberta Employment numbers.

The figures are troubling, said Alberta Liberal Leader David Swann.

"It's only going to get worse, so we need to be putting in place a plan and resources . . . and the staffing to reach out to those who may be at risk."

Calgarian Ralph DeWeerd said he can't help but feel time is working against him.

A construction worker by trade, the 58-year-old was laid off last August when the economy tanked. Unable to pay the rent on his basement suite, he was forced to seek shelter at the drop-in centre. A bad hip due to a motorcycle accident in 1981 limits his mobility, and he finds it difficult to compete with the "young guys" for work.

Without some form of government aid, he worries about how he'll get by.

"My age is against me," said DeWeerd, who has already had two hip replacements.

"I'm in a no-win situation." Other aging Albertans face similar dilemmas.

Seniors who qualify for welfare generally don't get pension payments and don't have adequate savings to pay for retirement.

The savings issue has landed on the provincial and federal political agenda, in part due to the erosion of many people's RRSPs as financial markets collapsed last year.

Alberta MP Ted Menzies, the federal finance minister's point man on pensions, is chairing a provincial-federal task force examining how to get Canadians to save more for the golden years. The group, which met for the first time last week in Calgary, includes finance ministers from Alberta, Ontario, British Columbia, Manitoba and Nova Scotia.

Menzies said they plan to reconvene in October to hear from experts before submitting a report for the country's finance ministers to consider at their next meeting in December.

"We may find we have a good system," Menzies said after last week's meeting. "But if we don't, then I'm sure there will be recommendations coming out of this on how we can make sure that retirees have enough to retire on."

Statistics suggest the task force will find Canada's savings system needs reform. Most Canadians don't have company pensions to supplement their retirement savings. In Alberta, only one in three workers are offered employer-sponsored pension plans.

The rate of saving is also poor. According to a 2006 Statistics Canada review of wealth, debt and savings, nearly one-third of working Canadians had no retirement savings, while many of the rest weren't socking away enough money.

At the same time, the country's population is quickly greying. By 2031, about a quarter of Canadians will be older than 65, compared with 13 per cent in 2005, the federal statistics agency forecasts.

Sally Stuike, a spokeswoman with Alberta Employment and Immigration, said the province doesn't believe the 36 per cent increase among seniors who need provincial welfare is tied to the economic downturn that took hold last fall.

"It's been a slow and gradual increase over the last 12 months," she said, adding the growth likely reflects a societal shift.

Although not completely at fault, the economy's downward swoop makes the situation even more difficult, Swann added.

"It adds to the extra burdens that seniors have, especially those that either don't have the income to save or didn't save in the way they needed to for this time in their lives," he said.

"This is precisely where the government needs to step in."

Bill Moore-Kilgannon of Public Interest Alberta is advocating that the province adopt a poverty reduction strategy to address the plight of seniors and others who don't have enough income to pay for basic needs.

"Seniors are going to be a growing problem with respect to poverty," Moore-Kilgannon said. "The savings rates are nowhere where they need to be for the vast majority of people who are retiring."
Pension poverty has arrived. The global pension crisis will leave millions of people poor and destitute. So the next time you see some hedge fund and private equity managers raking billions, or some pension fund managers collecting millions in bonus, I want you to remember the poor and marginalized of our society. They are in dire straights and it seems like nobody is paying attention to their plight.