Italy investigates pasta makers over 'price-fixing' BBC
22 million missing Bush White House e-mails found Associated Press
Bernanke's Saving's Glut Hypothesis. Contradiction Number One EconoSpeak
Battle of the Bulge, from Scott Brooks Daily Speculations
Handing Over Goods for Promises David Merkel
Late Night: Democrats More Likely to Believe in Ghosts, Past Lives, Mediums FireDogLake. This isn't surprising. New Age types presumably would skew heavily Democratic.
Abkhazia Is Recognized — by Nauru New York Times
US needs less haste and more thought Financial Times. The US needs more forensic work on why the crisis happened. "Oh, we had a subprime crisis, and everything was connected, so it all fell down" is not adequate.
How Banks Fleece the Unemployed ConsortiumNews
Gold Buying by Central Banks Signals Sell as Past Haunts Future Bloomberg
The Problem with Paul Samuelson Michael Hudson (hat tip reader Crocodile Chuck). Today's must read. Note this article first ran in 1970.
Antidote du jour (hat tip reader Barbara). I've put up a video of this fellow, but I think these pix are nicer. I may put up some other ones from this series from time to time.
This Ranger is assigned to prevent poaching around the wildlife refuge area of Lanseria, South Africa .
The way these animals interact with him is absolutely stunning! The lions seem to know he's there to protect them.
His charm works with hyenas too. Hyenas are usually vicious. Check out the pics taken in the river amazing because lions hate water.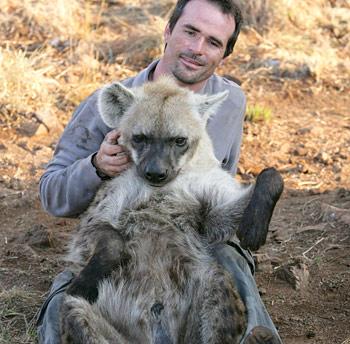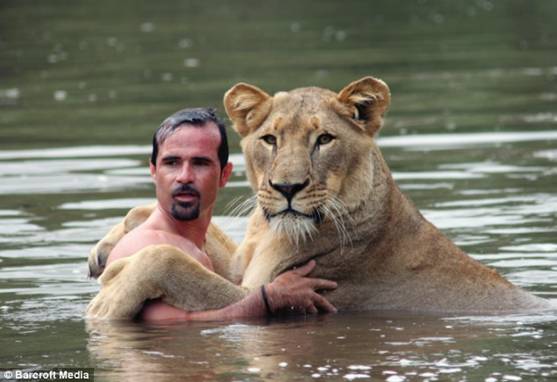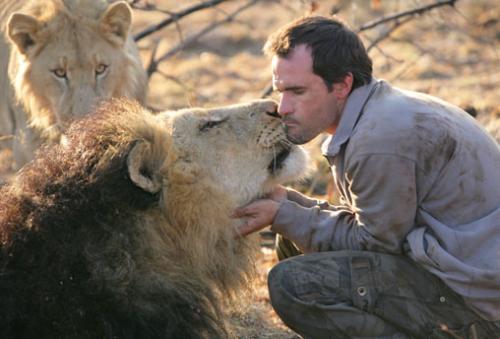 Warning: Don't try this at home.