Researchers back cancer-fighting properties of papaya Associated Press
Sports Enhancement and Life Enhancement: Different Rules Apply h+ (hat tip reader David C)
Unionists make citizens' arrest of insurance CEOs People's World (hat tip reader John D)
Barney Eats Seconds – Or Blows Smoke – Or Both Bruce Krasting
Grayson Offers Medicare Buy-In Bill, Makes Impassioned Speech Huffington Post
Germany's eurozone crisis nightmare Martin Wolf, Financial Times. One reader thinks the part of the article that discusses "the balance between income and expenditure in the private, government and foreign sectors must sum to zero" looks awfully similar to recent posts on NC, particularly one (here and here) by Rob Parenteau.
Alpert: Two years until we see market-clearing prices in housing market Ed Harrison
Econobloggers need their crisis back Ultimi Barbarorum. Whoops, this was on deck but didn't make it into Links on a timely basis….still worth reading.
Why Is The Pentagon Worried About Consumer Protection? The Atlantic (hat tip reader John D). This post adopting a puzzled stance strike me as odd. It's pretty well known that auto dealers get kickbacks, um, fees on loans they sell to car buyers. It is also a pretty good bet that most members of the armed forces are not very sophisticated financially, and hence could be steered into products that are not favorable to them. This isn't the first time the Pentagon has intervened to protect its staff from predatory financial practices, see here for more background.
It looks like they might really ban naked CDS Eurointelligence
FDIC wants pension funds to prop up failed banks Raw Story
Goldman Sued for Overpaying Executives CBS (hat tip reader John D)
Also, per Lambert Strether, Change.org is running a poll on "ideas for change in America". He points out, correctly, that single payer is on the list (as in, if you want to remind Team Obama that they blew it, this is one way to quickly register your unhappiness). The other one on the list I am keen about is "Move to Amend: Constitutional Rights for People, Not for Corporations – Abolish Corporate Personhood". Vote here.
Antidote du jour: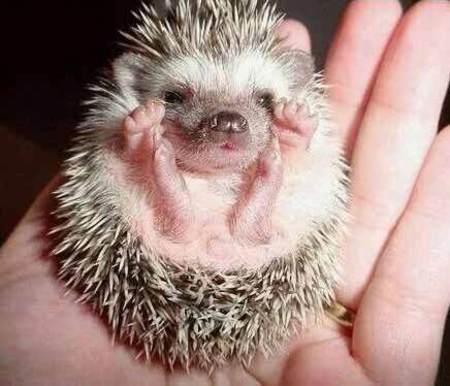 A bonus, hat tip Richard Smith: