Many faces of the 'Arab Spring' Al Jazeera. Glimpses of those faces in the next few links.
Libya rebels repel attack on Misrata, Gaddafi appears Reuters.
Egypt: Army crackdown in Cairo's Tahrir Square BBC.
Thousands attend Syria funerals Al-Jazeera.
Sadr calls for an end to 'US occupation' Al-Jazeera.
Anger flares up in Yemeni town Al-Jazeera.
Bahrain arrests leading activist, as crackdown hardens International Business Times.
Two Bahraini protesters die in police custody BNO news.
Tepco Says Damaged Fukushima Nuclear Plant Was Hit by a 15-Meter Tsunami Bloomberg. Something for any country with coastal nuclear plants in tsunami territory to think about.
Banks Are Off the Hook Again New York Times on the Foreclosuregate deal (which they expect to be announced this week).
George Osborne's cuts: Say goodbye to Britain and hello to Austeria The Guardian. Rob Parenteau's coinage goes international.
Were Attlee's Labour deficit deniers? A lesson for George Osborne. The Green Benches.
Irish regulator says Anglo's senior bonds at risk Reuters. The capital part of the Irish problem
ECB Lending To Irish Banks Shows Funding Dependency WSJ, with a cameo appearance by blogger and Twitterer Lorcan Roche Kelly. The liquidity part of the Irish problem.
Too much finance? VoxEU. It could be…
Two Major Tests for Bank Regulators EoC looks at Basel III's liquidity rules; part of a series.
Antidote du jour: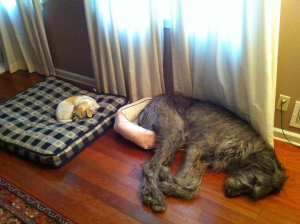 h/t: Peter G.