Lambert here: Occupy's public discussions on "diversity of tactics" have often lacked historical perspective; discussions, at least online, have tended to degenerate to "Ghandi!" "No, ANC!" Now, however, Erica Chenoweth has developed a dataset and analyzed the historical record. Below the fold are slides summarizing the results of her study of 323
 non-violent and violent campaigns 
from
 1900‐2006. (There are twenty slides, so anybody with a slow connection may prefer to download a zipped file of the original PDF). Here's one key slide: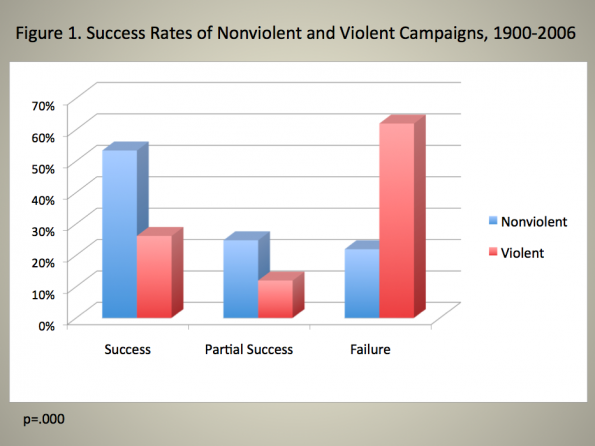 I'm sure, readers, that like any study, Chenoweth's work is open to challenge on any number of grounds. That said, surely looking to the historical record to see what's worked isn't such a bad thing?
* * *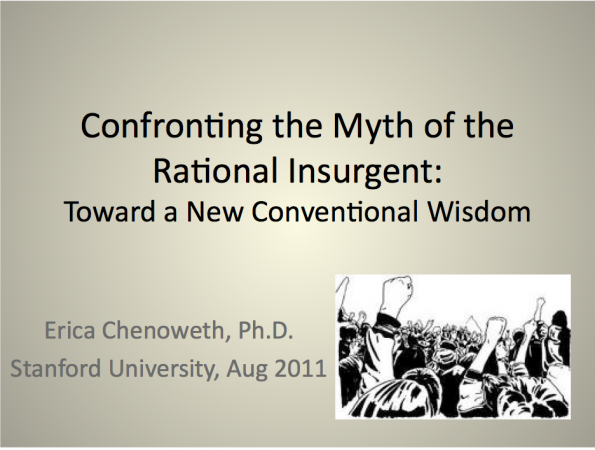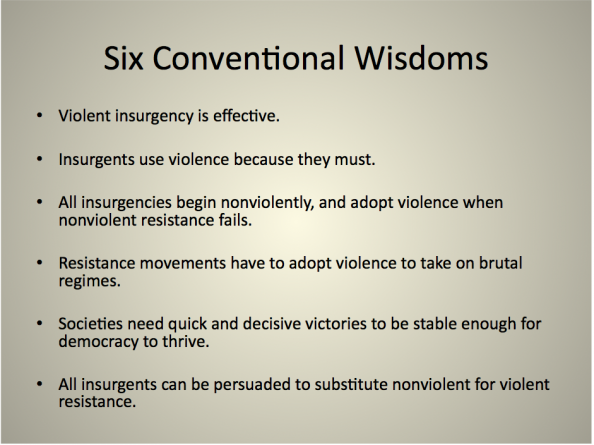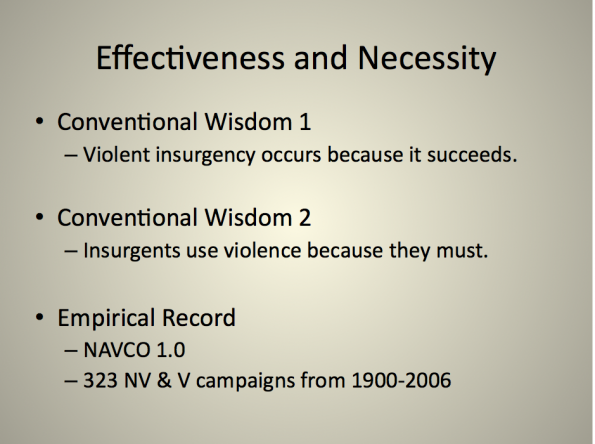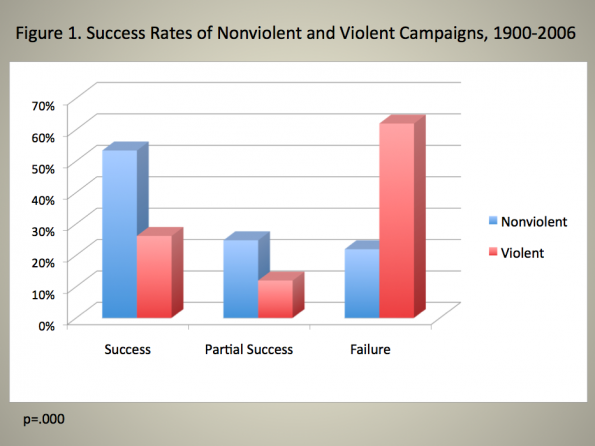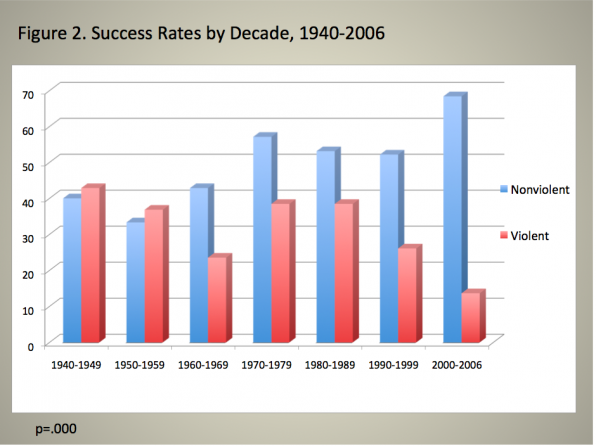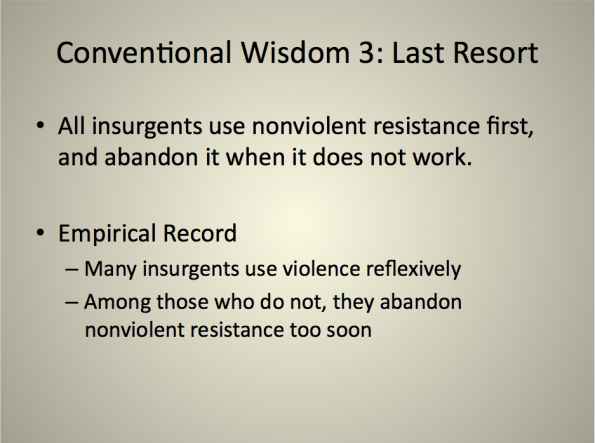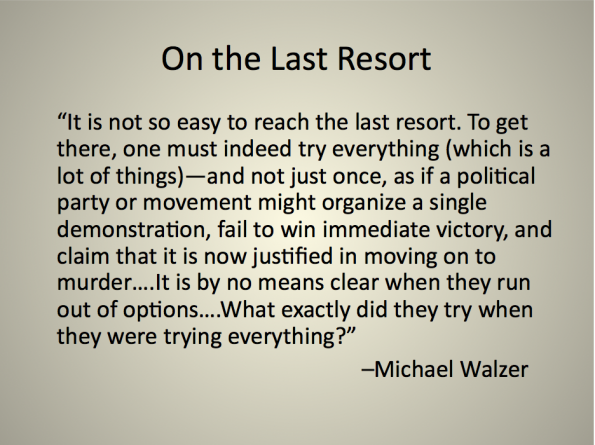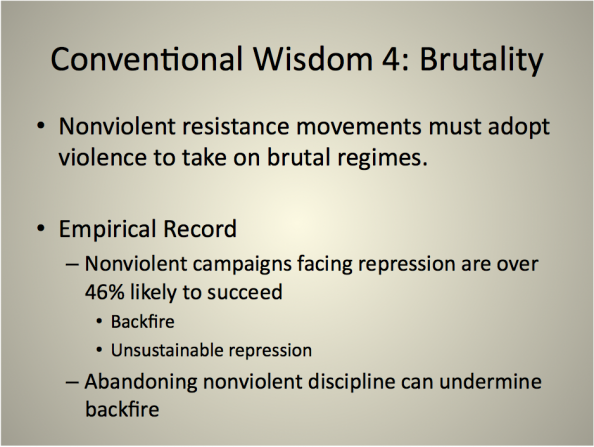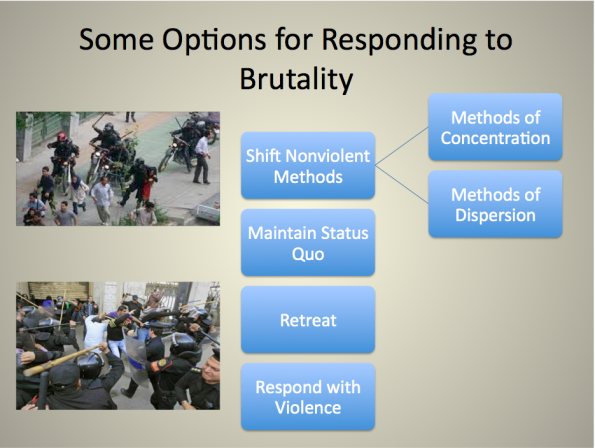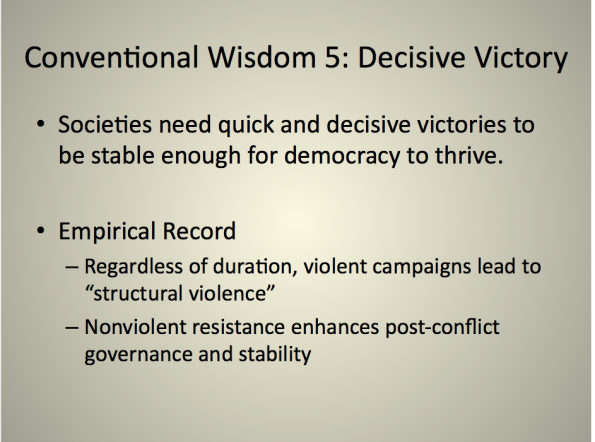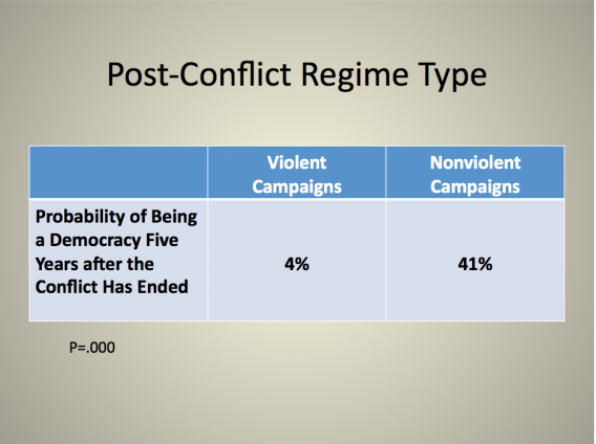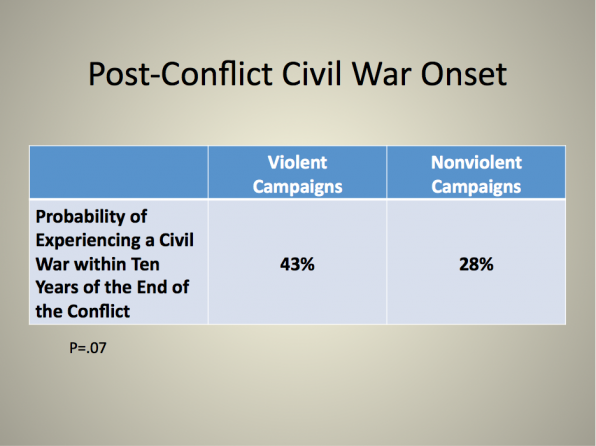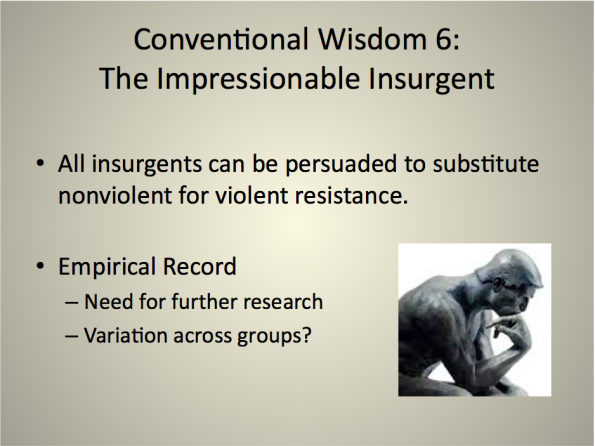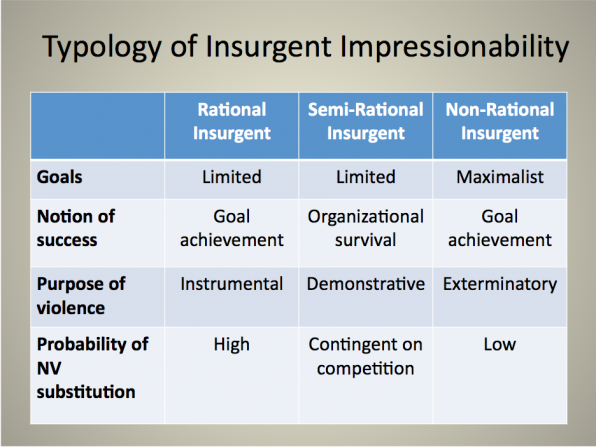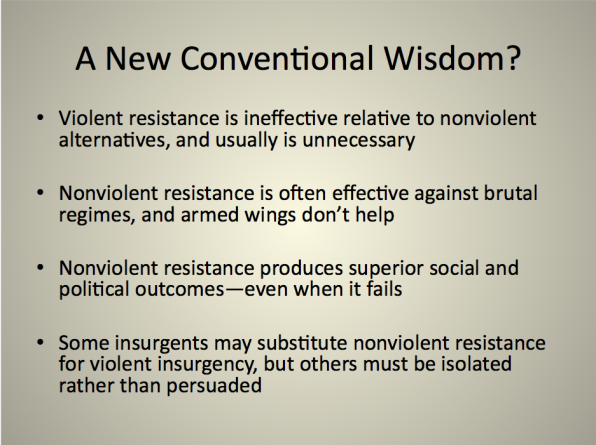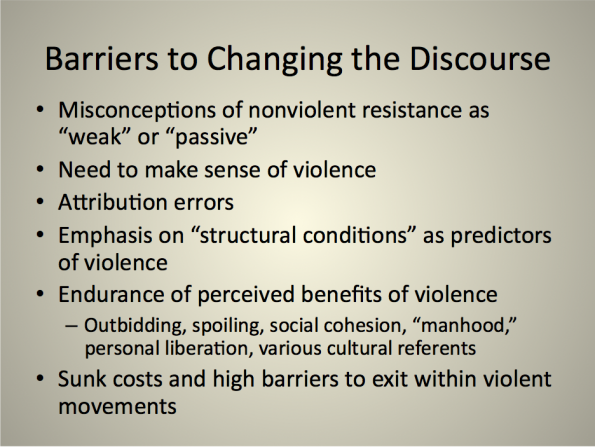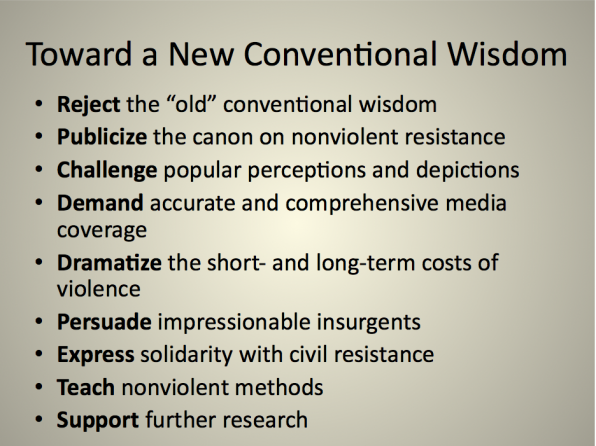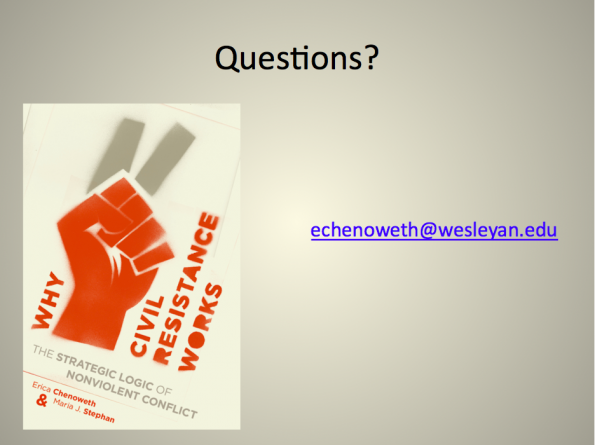 Why not do what works? Is that so wrong?
NOTE Lambert here once again. The paper that these slides summarize will be delivered by Professor Chenoweth at this year's International Studies Association Annual Meeting at a special workshop in advance of the proceedings not yet listed in the program.
UPDATE Professor Chenoweth comments:
A debate is unfolding in the comments section [here at NC]. I address many of the questions raised here in a paper I am writing for the ISA Annual Meetings in San Diego in April. Most of the critiques the NC readers are raising about the data, however, are addressed and dealt with in my book with Maria Stephan. For anyone interested, the data and appendix used for the book are available at my research page.

As Maria and I emphasize, our book is not meant to be the last word. Instead, we hope it will catalyze new and improved research on the topic of civil resistance–a field I've been encouraging security studies scholars to take seriously. One of the ways I've been hoping to attract greater attention to the topic of civil resistance has been to develop this "myths" talk, which I have tested out on a few different audiences. It's supposed to be provocative, and it generally has elicited fairly strong reactions. The response over at NC is no exception.

My hope is not to provoke discussion for its own sake. Instead, my goals are twofold: 1) to encourage more systematic empirical research on the topic; and 2) to persuade people, on the basis of existing empirical research, that nonviolent resistance can often be a viable alternative for challenging entrenched power.
Yep.