Above my pay grade. The problem has been solved by splitting the site across two servers.
Here is the brief version:
Memory usage in server spiked multiple times.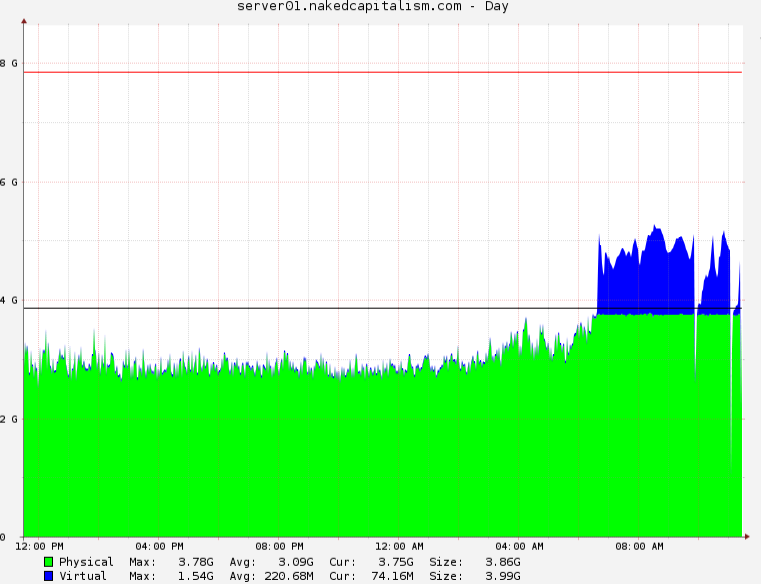 See that blue chart above 4Gb line? That is when server starts heavily swapping and then load accumulates and it become unresponsive.
I was pretty pleased with my Friday posts, so if you got tired of trying then, I hope you will read them now.