By Lambert Strether of Corrente.
[Patient readers, I had an early morning Internet and phone fail, followed by an RL fail, and Yves was kind enough to cover the financial aspect of the Italian elections here because I could not cover the post. I've extended this post to cover the political aspects here. –lambert]
Even though, as the headline shows, I have little Italian, and less Italian politics, I'm so chuffed that Beppe Grillo did well in yesterday's Italian elections — even though he was neither a wizened, permanently tanned, and shamelessly unrehabilitated whoremonger nor a Goldman Sachs alumnus (sorry for the redundancy) — that I thought I'd do a wrap-up before conventional wisdom completely congeals. Alert readers will, of course, correct and amplify this post in comments!
Appendix I: Mr. Market's mood swings
Italian bond yields yesterday, courtesy the Guardian: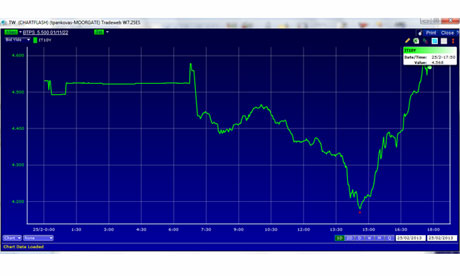 This was how the euro took the news yesterday, courtesy Clusterstock. It's now at 1.3097, per Bloomberg: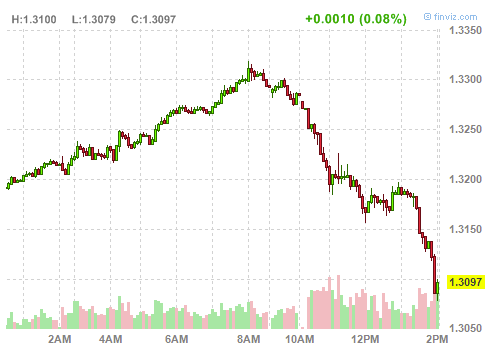 The Italian stock market so far today, courtesy the Italian Bourse, showing a further 4% or so fall: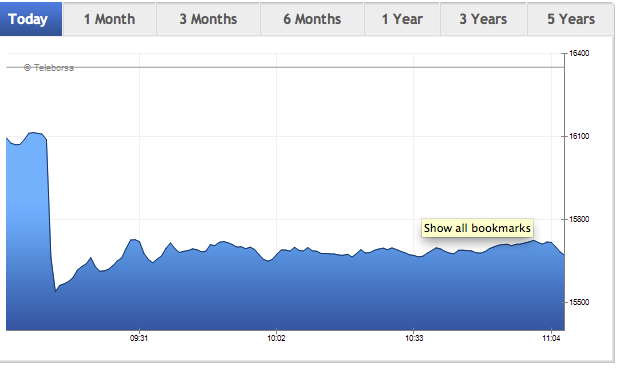 Appendix II: V-Day