If you are on RSS or an e-mail subscriber, you are getting only partial Links. I'm not done as of the daily e-mail blast, so I'm posting now to make sure you all get your Antidote. Please check back after 7:45 AM or so to get the completed version. I also have another post in process that will go up soon.
Man in zebra suit 'tranquilised' in zoo drill Sydney Morning Herald (YY)
Sea slug's 'disposable penis' surprises BBC. Richard Smith: "IIRC (and contradicting the researchers above) there are in fact certain ducks with a similar feature; they discard it for the winter months and regrow it in the spring."
Study questions eco-benefit of vegetarian diet; we question study Grist
'Horsemeat? I think I'll give it a try' say Britons Sydney Morning Herald
Mice Fall Short as Test Subjects for Humans' Deadly Ills New York Times. Richard Kline flagged this yesterday and furzy mouse today. This is a big deal.
Coca-Cola drinking 'linked to New Zealander's death' BBC (furzy mouse)
Is it time to ban autonomous killer robots before it's too late? ExtremeTech (furzy mouse)
Intel to launch internet-based TV service Financial Times
The history of Australian property values MacroBusiness. Wow, have a look at the charts.
Report: Russia Hemorrhages $211.5 bn+ in illicit outflows 1994-2011 via Cyprus "Laundry Machine" Tax Justice (Richard Smith)
Prosecuting the Messenger: Chief Greek Statistician Threatened with Jail Der Spiegel
A Conspiracy of Stupidity Tom Engelhardt
The state of our union is … dumber Guardian (mary)
Industrial Hemp Farming Legislation Reintroduced In Congress Norml
You Should Be Outraged By What Is Being Done To Our Postal Service David Johnson
Cops Accused of Starting Fire as Charred Body Found in 'Dorner' Cabin Gawker. Assuming that's him, you knew the cops were never going to allow him to be taken alive.
Where The US Top 5% Live Global Sociology
Retail Sales Rose in January as U.S. Consumers Sustained Growth Bloomberg. There was bizarre speculation that it would be a much bigger number yesterday. Wonder who was trying to paint the tape.
A banker's millions won't save a life Guardian
The non-precedent setting, own-law making, secretive CDS committee is having a seriously bad month Lisa Pollack, Financial Times
The case for helicopter money Martin Wolf, Financial Times. He really means fiat for all, as in more public spending rather than letting banks decide who gets the benefit of more fiat creation. And Wolf (following one of our big faves, Claudio Borio, and Post Keynesians generally) takes up the "loans create deposits" line too.
Antidote du jour (Francois T):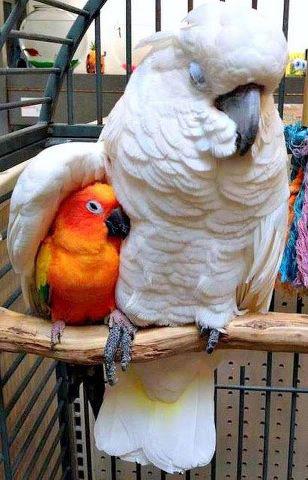 And a bonus antidote (YY):