Richard III: DNA confirms twisted bones belong to king Guardian. This is really cool. Lots of related stories. You can see how bad his scoliosis was.
Racism is Poisoning Online Ad Delivery, Says Harvard Professor MIT Technology Review. Wow, this is even worse than you might think. Lots of research that suggest that third party expectations influence outcomes. Google IS evil (not that you had any doubts…).
Top dollar puts Sydney higher on expense scale Sydney Morning Herald (Glenn C). Wow, I lived in Sydney when it was cheap relative to NYC. No more! Sydney is a terrific city. Wish I were living there.
The shadow of 1914 falls over the Pacific Gideon Rachman, Financial Times
The 49 Best British Films of all time, by Barry Norman Telegraph
No recovery until 2018, warns NIESR Telegraph
'Volcker Rule,' EU-Style Wall Street Journal
S&P 500 Has Biggest Drop Since November on Europe Concern Bloomberg
Spanish corruption scandal and Italian election spook markets – as it happened Guardian
Naked beaten Egyptian blames police BBC (Lambert)
Israel plans defence buffer inside Syria Sunday Times (jsmith)
NYC Officials Threaten Funding of College Over Israel Event Glenn Greenwald, Common Dreams (jsmith)
Baghdad Today Counterpunch (Carol B)
US control is diminishing, but it still thinks it owns the world Noam Chomsky, Guardian
EXCLUSIVE: Justice Department memo reveals legal case for drone strikes on Americans NBC
Catfood watch. It's baaack!
10 States Where People Are Living On The Edge Of Financial Ruin Clusterstock
US to Become a Second-Rate Power Counterpunch (Carol B)
Vote to Eliminate Ban on Gays in Boy Scouts Is on Agenda at Board Meeting New York Times
Super Bowl blackout could be traced to last-minute upgrades to Dome's electrical system Nola (Lambert)
Graphic: Detroit Then and Now National Post (frosty zoom)
First City in U.S. Passes Resolution Against Drones David Swanson
Hackers Post Private Data From More Than 4,000 US Bank Executives DailyFinance (Carol B)
MEMORANDUM OF THE STATE ATTORNEYS GENERAL INTERVENORS ADDRESSING THE JANUARY 16, 2013 ORDERS TO SHOW CAUSE New York State Courts. Nice find by Deontos. Schneiderman and Biden argue on behalf of the three Federal Home Loan banks' demand for more disclosure.
Despicable Me Paul Krugman. OMG, Mish was crazy enough to cite Hans Hermann-Hoppe??? Yes I know Mish is a libertarian but even by libertarian standards, Hermann-Hoppe is an incoherent nutcase (or maybe not, he takes libertarianism to its logical conclusions, which are extreme and brutal). We published a series by Andrew Dittmer with Hermann-Hoppe as the centerpiece: see Part I, Part II, Part III, Part IV, Part V, Part VI and a response to reader comments. He's just set the cause of legitimate criticism of Krugman back about 5 years.
The coming catastrophes and the Rawlsian veil of ignorance Ian Welsh
Antidote du jour (martha r):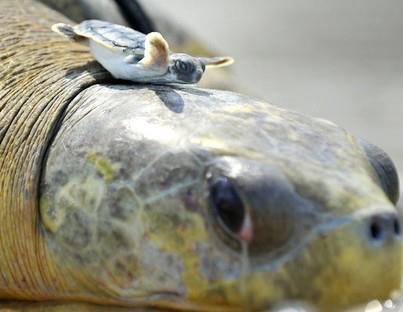 And a bonus antidote. I assume most Americans have seen this. The Super Bowl fave: