Scientists tell Australia to save Great Barrier Reef PhysOrg. Ahem, it is also being cooked by ocean acidification, which is most decidedly beyond its control. So I'm not sure the right expression is "save" as opposed to "slow the death of"
Alien Nation: Have Humans Been Abducted by Extraterrestrials? Vanity Fair (craazyman)
Deadline Looms for Suspect to Decrypt Laptop, or Go Directly to Jail Wired
Is the Information Technology Revolution Over? FRB (Mark Thoma)
Beijing blocks remembrance for Tiananmen dead Japan Times (YY)
China takes tit-for-tat move against EU wine exports Financial Times
Russia wants Seagal to be face of weapons industry Associated Press (1 SK)
The urgent need to recapitalise Europe's banks VoxEU
Horrible European Retail Sales Clusterstock
On crossing the ECB interest-rate streams FT Alphaville
UK doubles down on housing disaster MacroBusiness
Why Turkey is Rebelling Sebnem Kalemli-Ozcan, Project Syndicate
Turkey's Protests Send a Strong Message, But Will Not Bring Democracy Dani Rodrik
Inside the People's Republic of Taksim Financial Times
Yoga Joins Peaceful Protests at Istanbul's Gezi Park YogaDork (martha r)
Iran Outmaneuvers U.S. in the Syrian Proxy War Bloomberg
Syrian army retakes town of Qusair BBC
Bradley Manning's Wikileaks trial shrouded in secrecy Christian Science Monitor
Obama's Trade Nominee Stashes Cash in Offshore Tax Haven Gawker
Does a State Have the Right to Self-Destruct? Atlantic (Lambert)
The Idiot's Guide to the Voting Rights Act Greg Palast
South Portland doctor dumps insurance, posts lower prices online Sun Journal (martha r)
WSJ Editorial Board Member Furious With "All Powerful Bike Lobby" Firedoglake (Carol B)
Goldman Says They Don't Benefit From A Too Big To Fail Funding Advantage Clusterstock
Caveat Emptor: Another Level of Non-Quantifiable Risk Added to Trading Metals On the Comex Jesse
Gold prices heading towards $1,000 Nouriel Roubini, Guardian
One of Wall Street's Riskiest Bets Returns Wall Street Journal. On synthetic CDOs. But they don't tell us what the underlying assets are, and it was hybrid CDOs (part cash, largely synthetic) that were did the real systemic damage (details in ECONNED).
Fed's Raskin Bemoans Quality of New Jobs WSJ Economics Blog
Rural US shrinks as young flee for the cities Financial Times
How to destroy the future Noam Chomsky, Guardian

The 4 Plagues: Getting a Handle on the Coming Apocalypse AlterNet. Yowza, and I thought I was a pessimist….
Antidote du jour: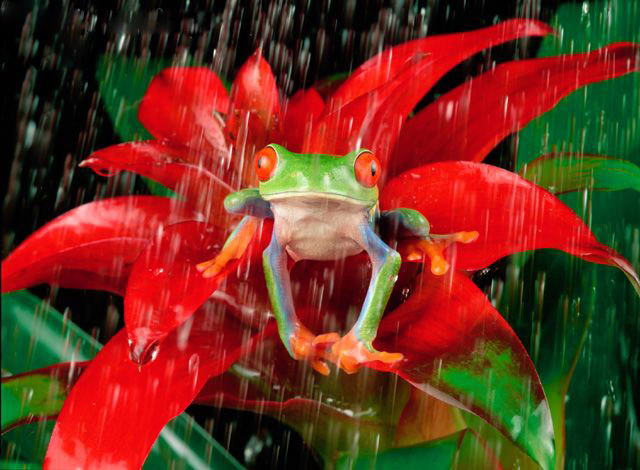 And a bonus, a video on prairie dog language! They can describe humans! A summary at Treehugger (bl):