Arkansas Town Hosts World Championship Squirrel Cook Off Wall Street Journal. Squirrel has a terrible poor white trash image, but it's delish.
YAHOO'S LOGO REVEALS THE WORST ASPECTS OF THE ENGINEERING MINDSET Glenn Fleishman (Lamber, who in a past incarnation was a typographer). Among other things, in praise of Optima, which is NC's font (I'm a long-standing Optima fan, always used it in my consulting reports). FYI, the logo is in American Typewriter.
A fridge from the 1960s, a wind-up gramophone and a WWII shelter in the garden: Pensioner has lived in the same house all his life – and barely changed a thing Daily Mail (Peter K)
Pests plague GMO corn — and Monsanto St. Louis Business Journal and GMO corn failing to protect fields from pests -report Reuters (furzy mouse). From end of last month, still germane.
EU financial transaction tax illegal, say lawyers BBC
French unions protest over pensions Guardian
Syria:
Stay tuned for Lambert's color coded analysis!

Republican says he'll OK Syria strikes if Obama returns Nobel prize The Hill

A Callous Disregard for the Law US News. Reaction to the speech. Consensus seems to be it was a dud, but it did manage to include the offensive suggestion that if you didn't support Obama on attacking Syria, you are a Nazi: "What kind of world will we live in if the United States of America sees a dictator brazenly violate international law with poison gas and we choose to look the other way?" People who live in glass houses should not be throwing stones.

Obama Far From Approval on Syria Vote Bloomberg. This whip count on the eve of Obama's speech shows how support has continued to decay. Less than 10% in favor of a strike. I'm also told in a private briefing yesterday that Lawrence Wilkerson stated that an attack on Syria means an invasion down the road with ground troops, and Matthew Hoh said that high level people at the Pentagon have told him that the intelligence reports are contradictory.

Question of enforcement casts cloud on Syria plan Associated Press. We flagged this a deal risk. The hawks will play this up. Some well-placed sources think the Russians do want Syria to get rid of its chemical weapons, that they are not just being clever at America's expense. Note that Russia apparently had a deal with Syria that he was not supposed to use chemical weapons without Russia's approval. So if the Assad regime did indeed launch the attacks, this would be a violation of the deal with Russians.

US, Russia previously discussed idea to remove Syria chemical arms Back Channel

Clapper "cherry-picked" for his "assessment" on Syria Sic Semper Tyrannis (Chuck L)

New Back Door AUMF Bill Being Crafted By Senate Hawks; Alan Grayson is Opposed Jane Hamsher

Beware the New Senate Bill on Syria Nation

Sheldon Adelson to President Obama: 'I Would Be Willing to Help' on Syria National Journal (Chuck L)

Rand Paul Huddles With Bipartisan Group On Syria Opposition BuzzFeed

FULL TRANSCRIPT: President Obama's Sept. 10 speech on Syria Washington Post. Look at the comments. Savage.
Big Brother is Watching You Watch:
Health law's ailments can be cured by single-payer system Los Angeles Times. Lambert: "Always nice to know I'm not insane."
Pam Bondi Delays Marshall Lee Gore Execution To Attend Her Campaign Fundraiser Huffington Post (TF)
New York City Primary Results New York Times. Spitzer lost, basically due to big margin in favor of Stringer in white and affluent (meaning finance-dependent) Manhattan. You can see that blacks, Hispanics, and lower income cohorts preferred Spitzer. But Spitzer also wasn't successful in brushing aside the hooker issue, and Weiner entering the mayoral race had the unfortunate side effect of putting that even more in the spotlight.
Brazen Voting Fraud Alleged Among Ultra-Orthodox In Williamsburg Gothamist (Lambert)
SWAT TEAM KILLS 107-YEAR-OLD BLIND MAN StoryLeak (Deontos)
George Zimmerman Taken Into Custody Over Incident Involving a Gun Daily Kos
Lehman Brothers and the Failure of Regulation Chris Whalen, Breibart. Yes, I know, Breibart. Wish Whalen would publish stuff like this in better venues. But this is a key bit of the financial services deregulation story that does not get the play it deserves.
Richard Posner Explains SEC Refusal to Act in Lehman Brothers Case masaccio, Firedoglake (rich)
Banks Seen at Risk Five Years After Lehman Collapse Bloomberg. Lambert: "Fraud? Not a word."
Books Related to the Housing Crash and Financial Crisis InvestorHome (Credit Slips)
US Treasury keeps eye on bond market liquidity Financial Times. The interesting bit is the regulators aren't accepting industry assertions as gospel.
Student loan bubble ready to burst Daily Kos
America's economic growth is built on sand Financial Times
Intellectuals as Subjects and Objects of Violence TruthOut (anon y'mouse)
Antidote du jour: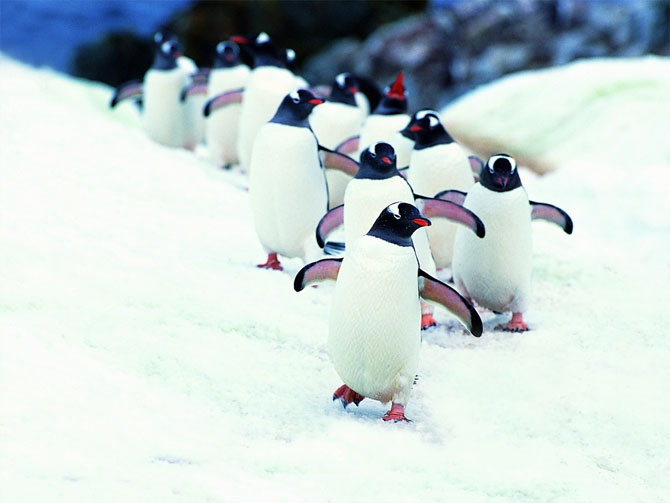 And a bonus: