We empathise more with our enemies than our friends – because we need to know when they're at their most dangerous Daily Mail
A Wondrous GIF Shows the Most Popular Baby Names for Girls Since 1960 Atlantic (Lambert)
Thermal Wristband Keeps Your Body At The Perfect Temperature Popular Science (Robert M)
Electrical Grid Is Called Vulnerable to Power Shutdown New York Times
Britain sleep-walking into new energy crisis as Grangemouth shuts down, AA warns Telegraph
Saudi Arabia rejects Security Council seat USA Today (furzy mouse)
'Our' weaponized Wahhabi bastards Asia Times
US drone strikes may violate international law Guardian. Ya think?
Shutdown Showdown:
Anatomy of a shutdown Politico

Americans find little to cheer in deal to end fiscal crisis: poll Reuters

A debt ceiling hiccup on the way to a 21st-century American world order Ambrose Evans-Pritchard, Telegraph
Top C.I.A. Lawyer Sides with Senate Torture Report New Yorker (furzy mouse)
Big Brother is Watching You Watch:
Facebook 'stalker' tool uses Graph Search for powerful data mining – security, HITB, Facebook Computerworld (Chuck L)

NSA Files: Decoded: watch the trailer Guardian

US Isn't Collecting Only Electronic Data On You — Huge Biometric Database Under Construction, Too Jim White, emptywheel. Notice he considers only incompetent false positives, as opposed to malicious….
Obamacare Rollout:
Assessing the Exchanges National Review (Chuck L)

The Truth About the Obamacare Rollout New Republic

States Are Focus of Effort to Foil Health Care Law New York Times

Analysis: State Examines Media Coverage Of Health Exchange VPR (Vermont). Martha r: "You have to listen to the story, there's no transcript. it tells of fed gov't $$ pouring into vermont in an attempt to control the media coverage of the ACA rollout–at taxpayers' expense–reported by Bob Kinzel, who is showing some heartening integrity here and has been reporting on the problems with the exchange. The amount of $$ cited may seem small but in this tiny state people do question how many impoverished people that much $$ could feed and house."
US Judge Allows Big Oil to Corrupt Foreign Leaders Bud Meyers (Lysa)
BP oil refinery waste piles up on Southeast Side Chicago Tribune (Joe C)
It's Now Official: New York Is Drowning in Bribes and Corruption Pam Martens
Wayne County school angers parents with impromptu gun lesson WTVD (Goldsboro, North Carolina)
Hit by Low Prices, Lobstermen Are at Odds in Maine and Canada New York Times
The abortion that could cost a mom her family Salon (Chuck L)
Wall Street Journal Reporters Sabotaged By Bosses On News Corp Phone Hacking Story Firedoglake (Chuck L)
Tentative Agreement, One Part of Broader Talks, Would Settle FHFA's Claims Over Mortgage Bonds Wall Street Journal (Deontos)
3 Academic Studies Show that Quantitative Easing Doesn't Help the Economy George Washington
Families With Kids Go Homeless as U.S. Rents Exceed Pay: Economy Bloomberg
History's Greatest Monsters Ta-Nehisi Coates, Atlantic
"Fix the Debt's" "Fix the Debt Q&A" needs to be fixed Storify (diptherio). OMG, this is the funniest thing I have read in a LONG time!
Antidote du jour (furzy mouse):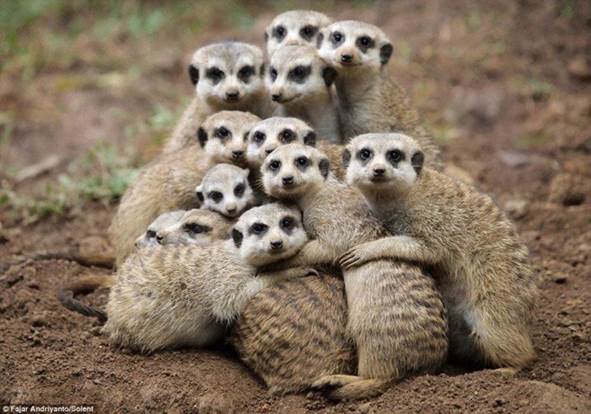 And a bonus (Richard Smith). This is a video, so e-mail subscribers will get a black box, you need to come to the site to see it!