Lambert here: We're one post light because Yves is going to deal with the matter of Jamie Dimon on Democracy Now and then on Harry Shearer. So here are some extra links to tide you over until the missing post arrives later today.
Mouse eats scorpions and howls at the moon New Scientist. Yes, blogging is hard work.
Wave of attacks kills scores in Iraq Al Jazeera
CBA spy subject's legal threat Sidney Morning Herald
Russell Brand vs. Jeremy Paxman: the full transcript Corrente
Optimism about an end to the euro crisis is wrong Wolfgang Münchau, FT
London property only affordable to extraterrestrials The Daily Mash
Has the Great Recession created behavioral changes in the labor markets? Sober Look
Barack Obama mounts big push to bolster FDI in US FT. Foreign Direct Investment.
Snapchat Is Mulling Another Huge Round at a $3.5 Billion Valuation All Things D
Thoughts and Observations Regarding This Week's Apple Event Introducing the iPad Air and Retina iPad Mini Daring Fireball
ObamaCare Launch
HealthCare.gov 'down' amid homepage changes The Hill. They got rid of the stock photo!

Data center glitch is latest problem in 'Obamacare' rollout Reuters. Verizon data center #FAIL halts enrollment in all 50 states.

Health Site's Woes Could Dissuade Vital Enrollee: the Young and Healthy Times

The outsourcing customer is always wrong FacingSouth

Federal Health Site Stymied By Lack of Direction Online WSJ. "When CMS presented HealthCare.gov to White House officials over the summer, they displayed a demonstration version of the website composed of screen-shots of the real exchange and overlaid with interactive features." And the White House, famous for its tech savvy, didn't know they were looking at vaporware?

As Healthcare.gov Falters, Silicon Valley Cringes New York. Pish. They're not cringing, they're looking for a piece of the action.

Latest Legal Challenges to the Health Law: A Guide WSJ

Dead Man Walking NEJM. This is why defunding ObamaCare is wrong. It's also why ObamaCare's lack of universality is wrong.
Experian Sold Consumer Data to ID Theft Service Krebs on Security (CL). Key ObamaCare vendor.
White House glitches go beyond Obamacare FT "Obama's White House is dominated by a coterie of insiders who have learnt that their boss does not like to hear bad news." Quack, quack.
Storefront Supernatural The New Inquiry. Botanicas.
Big Brother Is Watching You Watch
The end of the New World Order Guardian (Okie Farmer). Oh?
The US Is Quietly Losing Its Innovation Edge to China The Diplomat
China May Revamp Farmers' Land Rights as Yu Sees Deeper Reform Bloomberg
Mizuho Bank's Yakuza Scandal: More than 30 Execs to be Punished The Diplomat
Documents show government tacitly accepts TEPCO's refusal to pay for cleanup Asahi Shimbun
Will Utica, Marcellus remain non-starters in Empire State? New theory holds geology, not politics, thwarts NY fracking Shale Gas Review
Food deserts are incredibly complex problems KevinMD
A brief note on why the progressive blog movement failed Ian Welsh
Was Obstruction the Right Call to Make on Wild Last Play of Game 3? Bleacher Report 
Holy Logic: Computer Scientists 'Prove' God Exists Der Spiegel (RS)
Could New York City Subways Survive Another Hurricane? Times. Wonderful story. "[Y]ou see what it will take to keep the system going: technological improvements, yes, but also the oldest technology of all — the knowledge of the people who run the subway, many of whom have been there for their entire working lives." And remarkably, there are two words that don't appear in its seven pages: "Union," and "public." Go figure.
Lou Reed, Velvet Underground Leader and Rock Pioneer, Dead at 71 Rolling Stone. "Three chords and you're into jazz."
Antidote du jour (via):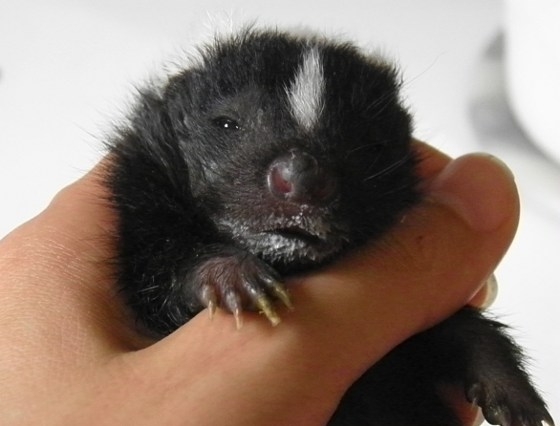 Bonus antidote. Brooklyn's own: