It apparently isn't enough for Google to keep tabs on every conceivable activity you engage in on the Internet (ostensibly) to sell you out to its NSA paymasters plus extract and monetize every possible bit of your information enhance your experience on the Internet.
Google sure looks like it wants to profile you psychologically. By accident, I wound up on a Google search page and got this (click to enlarge):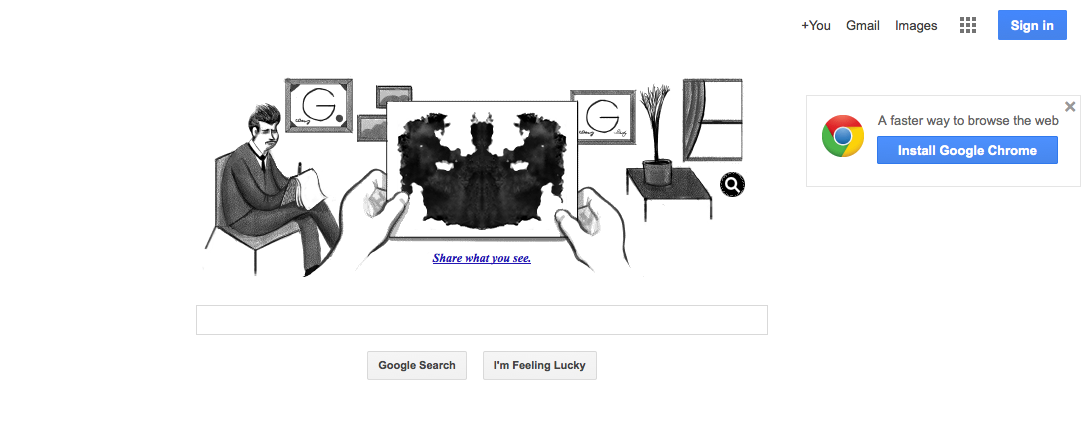 This isn't terribly subtle. Maybe that little person with the notepad is meant to serve as full disclosure to those unfamiliar with Rorschach tests.
Now I'm sure some people will try to reassure us that this is all good fun, just another way for Google to make its search page more entertaining. And while it's extremely unlikely that this little Google experiment, um, spoof, is at the NSA's behest, given that pretty much everything Google gets winds up in the hands of the NSA, you can bet any respondents to this little quiz will find their answers captured along with everything else the surveillance state hoovers up.