The Origin of Flowers: DNA of Storied Plant Provides Insight Into the Evolution of Flowering Plants Science Daily
Twin U.S. studies unlock mystery of how HIV causes AIDS Reuters
The corporation invasion Lori Wallach, Le Monde Diplomatique. MAI (not TPP).
Investors' Story Left Out of Wall St. 'Wolf' Movie Times (RS). Wall Street crime pays.
WEIRD IS NORMAL Francis Coppola, Piera
We still need to learn the real lessons of the crisis Martin Wolf, FT
Getting qualitative with monetary policy FT Alphaville
All-Cash Home Sales Hit Record 42% of Sales Global Economic Trend Analysis
Where in the United States is median income growing? Marginal Revolution. Answer: Where there's fracking. And only there.
Boeing machinists to vote on company's revised offer, union says Reuters
Temporary Work, Lasting Harm Truthout
Why I want Bitcoin to die in a fire Charlie's Diary. Must read.
Bitcoin, Magical Thinking, and Political Ideology Alex Payne
ObamaCare Launch
FBI DISRUPTS SHOOTINGS THROUGH INTERVENTIONS The Big Story. Behavioral threat assessments.
Drivers: Officers profiling specific cars for searches WTEV 
California police department gets $650,000 37,000lb armored military truck Daily Mail
Wyoming to fight U.S. over Indian reservation land grant Reuters
Big Brother Is Watching You Watch
Obama Pursues "Occupation-Lite" in Afghanistan Truthout
Navy Secretary Predicts Contracting Scandal Will Expand Bloomberg
What Really Happened in Ukraine Counterpunch. Even if this is Putin hagiography, Putin did have a good year.
Coming Election Widens Rift in Thailand's Political Crisis Times
Heart of the slums The Age
Semi-live blog : Anti-government protests of December 22 Bangkok Pundit
Lunch with the FT: Peter Thiel FT. Just another nutbar squillionaire.
The Most Memorable Words of 2013 Nooners, Online WSJ. At the end.
Grassroots politics: The voter registration list and why it is essential Corrente. Nuts and bolt of electoral politics.
The Vast Majority of Raw Data From Old Scientific Studies May Now Be Missing Smithsonian
Chart Junk: A Magnet for Misguided Research Visual Business Intelligence. A bit stale but good.
Rome: Sex & Freedom NYRB
The Perfect Solution to Obnoxiously Loud Public Cellphone Conversations Gawker
Antidote du jour: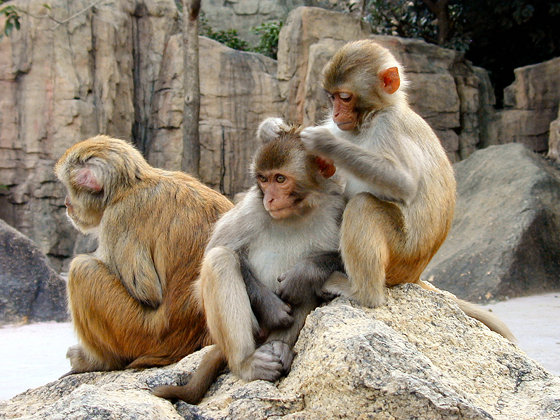 Bonus antidote du jour, How to gift wrap your cat: