Kleptomaniac cats in Christmas stocking stash hunt BBC
RSPCA has become 'sinister and nasty', warns countryside chief Telegraph. Culture wars, UK edition.
The survival time of chocolates on hospital wards: covert observational study BMJ
The 39 Worst Words, Phrases, and Parts of Speech of 2013 Mother Jones. Um, most of these are established usage, but point taken.
How do opinions and convictions propagate? Cathy O'Neil
Gratuitous Pictures of Your Grief Pitchfork (Lambert). From early 2013 but still worthy…
Hospital Chain Accused of Manipulating Data to Boost Rating Patient Safety Blog
Bye Bye, Bile? Websites Try to Nix Nasty Comments ABC
Pentagon Says Rare Earth Elements Less at Risk OilPrice
Markets on Edge as China Moves to Curb Risky Lending New York Times
China Cash Crunch Eases, For How Long? Three Things China Needs to Avoid; When can Beijing Truly move to Market-Determined Interest Rates? Michael Shedlock
French unemployment rises to 3.29m Guardian
Turkey becomes the first victim of the Fed Taper
Ambrose Evans-Prtichard, Telegraph
All in play in the New Great Game Asia Times
Russia says Syrian toxin removal deadline will be missed Reuters
S Sudan government 'agrees to truce' BBC
The Hellfires of Christmas emptywheel
Big Brother is Watching You Watch
Phone Surveillance Is Legal, Judge Says Surveillance Is Legal, Judge Says Wall Street Journal

Very Summary Account of Judge Pauley's Opinion on the 215 Telephony Metadata Program Just Security
Obamacare Launch
That health care law, by the numbers Associated Press
Residents form 'vigilante groups' after cuts to sheriff department's budget mean police only respond to life-threatening incidents Daily Mail
After NSA Whitewash Story 60 Minutes' John Miller to Join NYPD DSWright, Firedoglake
Academics Who Defend Wall St. Reap Reward New York Times
Who cares if we wreck that million dollar painting? JP Morgan's $19m-a-year boss under fire for 'opulent' Christmas card of him hitting tennis balls around palatial home Daily Mail
U.S. bank watchdogs to consider Volcker rule tweak Reuters. I thought this was settled. Now it's being retraded?
Zero rate zone powers US stocks rally Financial Times
Santa leaves, smart phone steps in: Mobile sales soar on Christmas Day Christian Science Monitor. But how much is people spending their Christmas gift coupons?
Key Jobless Benefit Lapses Wall Street Journal
Public Policy's Senior Moment Project Syndicate. A very useful piece.
The food co-op where shoppers are happy to work BBC
What I learned about freedom from hitchhiking around America Guardian
Antidote du jour: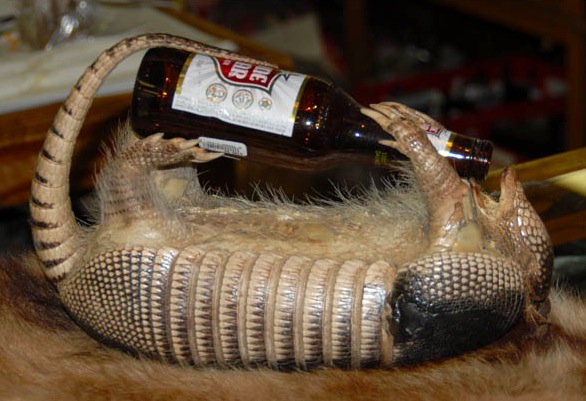 And a bonus antidote (a video, so e-mail readers will need to visit the site):