Eco-terrorist sentenced to read Malcolm Gladwell Guardian (furzy mouse)
BREAKING NEWS: 16-year-old boy survives UNHARMED after flying from California to Hawaii in the wheel-well
Study casts doubt on climate benefit of biofuels from corn residue University of Nebraska–Lincoln
A Swarm of Tiny Ant-Sized Robots at Your Service New York Times (Robert M)
How Earbuds Have Changed The Sound (And Business) Of Pop Forbes
Man Compares His $42k Prosthetic Hand to a $50 3D Printed Cyborg Beast 3DPrint
Biotech's Hard Bargain James Surowiecki, New Yorker. Surowiecki seldoms strays far from orthodox thinking, so this article is a sign that elite opinion is turning on the issue drug pricing.
Are Western Policies Evil or Desperate? Counterpunch (Carol B)
How Obama lost friends and influence in the Brics Financial Times
Obama is set to 'rebalance' ties with allies in Asia Politico
MH370 hunt 'still drawing blank' BBC
Sherpas Contemplate Strike Amid Disaster New York Times
China seizes Japanese cargo ship over pre-war debt BBC. This is a real stick in the eye to Japan.
China walks tightrope over exchange rate to fend off US wrath Nikkei
England's Mean Unpleasant Land Counterpunch (Carol B)
Huge blaze blankets Leeds city centre in smoke Telegraph. :-(
The Middle East we must confront in the future will be a Mafiastan ruled by money Independent
Ukraine
Big Brother is Watching You Watch
As we sweat the NSA, Google collects our personal data Guardian

FALLOUT: The Geopolitics of the Snowden Files by Adam Norris Los Angeles Review of Books
Elizabeth Warren book dishes on big Washington names Politico
Bankrupt City Fighting to Open a Crack in California's Pension Agency New York Times
Tech Companies Adopt Astroturf to Get Their (Wicked) Way Truthout
You want a good internet economy with lots of jobs? Here's How. Ian Welsh
Tech Giants Discussed Hiring, Say Documents Wall Street Journal
General Mills: About-Face Credit Slips. Mirabile dictu! Over the weekend, General Mills really did back down. For more detail: General Mills Reverses Itself on Consumers' Right to Sue New York Times
After foreclosure crisis, renters suffer under Wall Street landlords Aljazeera (Chuck L)
Lane Kenworthy, Prosperity, and the Infinite Forms of "Redistribution" Angry Bear
Flash In the Pan: On 'Flash Boys,' Michael Lewis's Baffling New Book Moe Tkacik, New York Observer
Is America An Oligarchy? John Cassidy, New Yorker. A useful reading of the much-discussed paper on the influence of the rich on policy.
Antidote du jour (Lance N):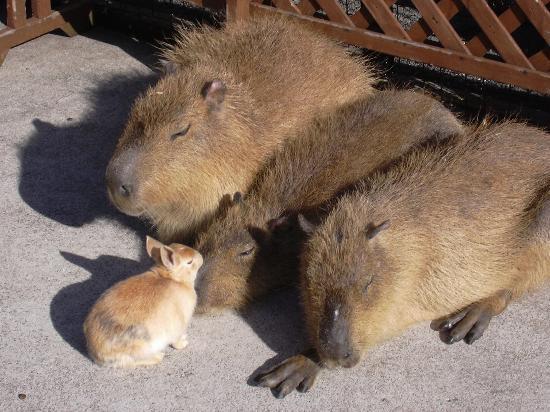 See yesterday's Links and Antidote du Jour here.