A Magnificent Orangutan Experienced the Best and Worst of Zoos Slate
Plastic material imitates veins to heal itself Nature
Marijuana May Heal Health Problems That Come With Old Age: How Can People Living in Senior Homes Get It? San Diego Free Press
UMaine student who slept in car to save money will graduate same weekend as mother, sister Bangor Daily News. Slept in car. Over the Maine winter. For four years.
Exclusive: The Cameron crony, the private jet company, and a crash landing that cost taxpayers £100m Independent (RS)
London tops super-rich city list, survey shows AFP
'It was the point where the eurozone could have exploded'  FT. Part I of "How the Euro was saved." There seems to be a boomlet in pre-election FIRE sector crash retrospectives.
Banking on Shaky Ground: Australia's big four banks and Land Grabs Oxfam
Lockhart Expects Fed to Use Reverse Repos During Stimulus Exit Bloomberg
UberX Drivers Protest Outside Uber Headquarters Time. Uber should "share" more.
Class Warfare
Fallen support frame mistaken for gunshots at mall AP. The way we live now.
Democrats struggle to win over skeptical Americans on Obamacare Reuters. Story on NH (2016). Monopoly insurer and narrow network: Paragraph 23.
US failed to inspect thousands of at-risk oil and gas wells, report finds Guardian
Big Brother Is Watching You Watch
'We Kill People Based on Metadata' NYRB

Edward Snowden statement at Munk Debate on State Surveillance (transcript) Corrente

Retail Spy Services for Business Relationships Another Word for It. The technology was presaged by Neal Stephenson's Snow Crash (just Google "Y.T.'s mom pulls up the new memo"), although given Stephenson's libertarian focus, the State deploys it, not corporate HR types.
The CIA's Bro Culture Is Doing Yemen No Favors Vice. This article shows the strengths and limits of Vice. We've got hip ("bros"), sharp contextualization on gendered markers:
During my time covering Yemen's 2011 youth [Vice demographic] uprising against former president Ali Abdullah Saleh, it was more difficult to identify quality qat than to finger American spooks. Their out-of-uniform uniform, ubiquitous and often including 5-11 cargo pants, a pair of Oakley sunglasses and full beards, functioned as a caricature that could be plucked right out of the latest installment of the Call of Duty franchise.
Coupled with policy recommendation like this:
The cavalier bravado of the IC's bro culture in Yemen crops up regularly amidst the daily lives of the individuals that live there … A more counter-terrorism policy in Yemen would include more direct assistance to Yemen military on the ground, engaging AQAP militants face-to-face. …. Dollar for dollar, spotting Yemeni soldiers a few bucks to get their APC gas tanks filled up is a lot more effective than paying the salary of spooks that appear to be more concerned with looking like bad asses than keeping a low profile. … If the super spies are going to emulate a video game, perhaps they should look towards Metal Gear Solid instead of Call of Duty.
So, after the street reporting, the writer (note the Beltway tell, "robust") shifts gears, or not, into the policy recommendation that we Americans run our empire more like those clever Brits did, back when they had one: With native troops and compradors. Alrighty then. Anybody who wants non-trivial change yet views political economy primarily through a generational lens should include material like this in their account.
Ukraine
Late payers squeezing Europe's businesses FT
Fast Destruction and Slow Reconstruction Oilprice.com
Behind the rise of Boko Haram – ecological disaster, oil crisis, spy games Guardian
Saudi Arabia warns of MERS risk from camels as cases rise Reuters
Is This the 'Gujarat Model' India Needs? The Diplomat
Masala Dosa to Die For Times
India's new government set to inherit wobbly economy Reuters
Likhit Dhiravegin Interview – Part 3: On Article 7 and appointing a new PM Asian Correspondent
Government House lost, Thailand's frustrated red shirts in a waiting game Straits Times
Top brass reject Sect 7 step : Source Bangkok Post. Coup coming off the burner?
Xi Says China Must Adapt to 'New Normal' of Slower Growth Bloomberg
Weak Japan exports, not tax hike, could shake BOJ Reuters
The Atlas of Economic Complexity Center for International Development, Harvard
The Toxic Brew in Our Yards Times. The author confuses "yard" with "lawn."
How your ancestors' farms shaped your thinking New Scientist. I've seen the same argument from the odious Malcolm Gladwell, so readers may wish to critique the study.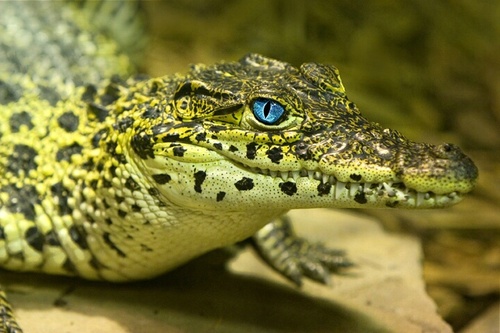 By reader request, bonus alligators! Is that you, Tim? [waves]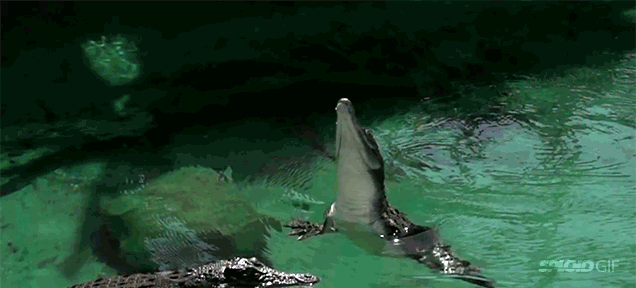 See yesterday's Links and Antidote du Jour here.