Monica Lewinsky's return and the 'sexism 2.0' of political scandals Aljazeera (Chuck L)
Mayo Clinic trial: Massive blast of measles vaccine wipes out cancer Star Tribune (Howard Beale IV)
Threat of MERS has 'significantly increased' but is not yet a global health emergency, says WHO Daily Mail
Nurses Launch New Campaign to Alert Public to Dangers of Medical Technology and Erosion of Care Standards National Nurses United. I was told over 10 years ago that you were putting your life at risk if you went to a NYC hospital and didn't bring your own nurse.
Coal: The World's Deadliest Source Of Energy OilPrice
Oldest software rivalry: Emacs and Vi, two text editors used by programmers Slate
The EU ruling is wrong – Google should not erase the web's memory John Gapper, Financial Times
Who Knew Google Was a Credit Reporting Agency? Adam Levitin, Credit Slips
Mexican Activists' Stop-ACTA Victory: 'We Did It First, And We Did It Better' TechDirt (Chuck L)
The Bitcoin Bugle: Even Though You Don't Care Anymore DealBreaker
Chinese economy in "outright deterioration" MacroBusiness
Holy traffic cones' become symbol of Thai crisis Associated Press
Euro-Zone Economic Expansion Surprisingly Weak Wall Street Journal
Editor of Le Monde Resigns Amid Discord New York Times. Weird day for defenestrating high profile women editors. Lambert sent along this tweet from Andrea Grimes (@andreagrimes): "If male editors ever got fired for being 'mercurial and brusque' I would have had a lot more female editors over the last ten years."
Carney and the UK housing boom Financial Times
Ukraine
Sorry America, Ukraine isn't all about you Mark Ames, Pando. Important.

And the Ukraine Sanctions heat up Ian Welsh

A World War is Beckoning CounterPunch
Big Brother is Watching You Watch
Wyden and Udall Accuse DOJ of Misleading SCOTUS about Upstream Even as NSA Misleads NDCA about Upstream Marcy Wheeler

Spying Is Meant to Crush Citizens' Dissent, Not Catch Terrorists George Washington. Just in case you had any doubts.

California Court of Appeals Creates New Argument for Protecting Anonymous Online Speech Consumer Law & Policy Blog
US Senate rule changes lead to empty chairs Financial Times
Massachusetts AG threatens to sue FHFA over buyback law Housing Wire
Chris Christie proves himself to be a genius! Angry Bear
The Militarization of Police in the U.S. Crane-Station, Firedoglake
Rupert Murdoch's Drop Boxes: Where Central Bankers Post Front-Runners On When To "Buy" | David Stockman (Chuck L)
Jill Abramson is out at The New York Times Columbia Journalism Review
Ken Auletta of The New Yorker reports that, "several weeks ago," fired New York Times executive editor Gawker. Wow, if true, the NYT is ever more hypocritical than I thought.
AP Tells Reporters That Their Stories Are Too Long; Cut Out 'Bloated Mid-Level Copy' TechDirt (Chuck L)
Glenn Greenwald: U.S. Corporate Media is "Neutered, Impotent and Obsolete" Democracy Now. Lambert quotes a tweet: "We're working on NSA stories that I think will be among the biggest, if not the most significant."
Geithner Pants on Fire
Over at the WCEG: The Consensus Is That Tim Geithner's Blocking of Mortgage Foreclosure Relief Was His Biggest Unforced Error as U.S. Treasury Secretary Brad DeLong

This man made millions suffer: Tim Geithner's sorry legacy on housing Dave Dayen, Salon

Tim Geithner on Why Obama Passed Over Elizabeth Warren to Head the Consumer Protection Bureau Mother Jones. The "powerless Obama" excuse, yet again.
San Francisco Rides the $15 Wave CounterPunch (Jeff W)
Vital Signs: Businesses Are Taking Longer To Fill Job Vacancies WSJ Real Time Economics
Class Warfare
Why is Calorie Intake Falling if Incomes are Rising in India? Triple Crisis
Juncture interview: Thomas Piketty on capital, labour, growth and inequality Institute for Policy Research (Bernard)
Are Foreclosure Cases Rigged? East Bay Express (Deontos)
Mapping Three Decades of Rising Income Inequality, State by State Atlantic (Chuck L)
Does a higher minimum wage make people happier? Washington Post. I have trouble believing this chart, since it shows Australians as less happy than Americans. The conclusion I'd hazard on the American data point is that it is a big part of the American secular religion that you are supposed to be happy, so unless you are a dour Yankee, you will report being happier than you are. But interesting correlation nevertheless.
Inequality Disaster Prevention Robert Shiller, Project Syndicate
Startup CEO Charged in Felony Hit-and-Run Accident ValleyWag (James S)
Only an economic revolution can defuse the global inequality timebomb Guardian
Antidote du jour (Lance N):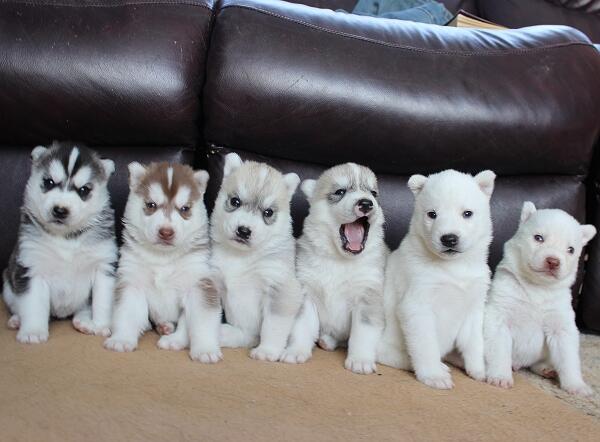 And a must-see bonus video, via Tgmail, Howard Beale IV, and EM, who wrote: "That cat rules!" See story here.
See yesterday's Links and Antidote du Jour here.