A reader request from a friend of a Andrew Dittmer, who edited ECONNED and is a sometime contributor to NC:
I'm a history major at Amherst College writing my senior thesis on the European Sovereign Debt Crisis and anti-austerity protests. Andrew told me you might be able to put me in contact with activists in Europe. I'd like to focus on Greece and Spain. Those who speak English would be of greater short-term use, as well.
I've given him some leads. If readers have any contacts (and sympathetic journalists could be a good avenue), please write me at yves@nakedcapitalism.com with "Activists in Europe" as the headline. Thanks!
Hero Meteorologist Rescues Kitten from Tornado Rubble in Ohio Gawker. This was a good deed, but I must churlishly note the degrading of the term "hero". Heros take risk of harm to help others. This rescue was kind, not heroic.
Rapture index closes up 1 on wlld weather, near record high Lambert
'Biggest dinosaur ever' discovered BBC
Recycling the Leftovers New York Times. While this is a positive development, notice it's driven by increasing recognition of food scarcity.
Tech poison killing Chinese Asia Times
Vietnam Tries Damage Control After Anti-Chinese Riots Business Week
Narendra Modi's difficult road ahead DW
No changes to 'umrah' schedules despite MERS scare, says minister Jakarta Post (Lambert)
Investors continue to pull out of Greece over political risks ekathimerini
Guantánamo force-feeding halted Guardian
New Revelations About GITMO "Suicides", Attorneys for Families of the Deceased Call for International Tribunal To Investigate Center for Constitutional Rights
Ukraine
Big Brother is Watching You Watch
Veterans scandal risks engulfing Obama Financial Times
Is this Any Way to Discuss Health Care Policy? – Television Advertising about US Health Care Reform Cost $445 Million from 2010 -2014 Health Care Renewal
Shocker: Cable TV prices went up four times the rate of inflation. ars tecnica. Chuck L: "And Wheeler wants to hand these guys more rent!"
TRNN Debate: Should The Internet Be Regulated Like A Utility? Real News
Equal Rights to Profit from Impoverishing People and Causing a Great Extinction Event Ian Welsh
6 reasons treasury yields should be higher Walter Kurtz
Regulators Fine G.M. Over Safety, Calling It a Lawbreaker New York Times
Goldman fears fallout if rivals plead guilty Financial Times. Wow, Lawsky is pressing for BNP Paribas to have its dollar clearing suspended for a period of time. That would be a very big deal.
Momentum Stock Fiasco Pricks San Francisco Housing Bubble Wolf Richter
Spring Thaw? The State of Housing in Five Charts Nick Timiraos, WSJ Economics
Housing Is Recovering. Single-Family Homes Aren't. New York Times
Class Warfare
The Minimum Wage Isn't Just a Wage: It's a Standard Jared Bernstein
Scott Brown says no one should work a minimum-wage job in the U.S. forever. Instead they should move to Canada. Or Germany. Or France. Or … Angry Bear
Wal-Mart Says It Won't Oppose Increase in Minimum Wage Wall Street Journal
Piketty's Old News US News
Faith-Based Markets Adam Levitin, Credit Slips
Today's Must Reads. I was tempted to put up only these two links to make sure you read them:
Should markets clear? Steve Waldman

The Italian Disaster London Review of Books:

Commonplace in a Union that presents itself as a moral tutor to the world, the pollution of power by money and fraud follows from the leaching of substance or involvement in democracy. Elites freed from either real division above, or significant accountability below, can afford to enrich themselves without distraction or retribution. Exposure ceases to matter very much, as impunity becomes the rule. Like bankers, leading politicians do not go to prison. Of the fauna above, only an elderly Greek has ever suffered that indignity. But corruption is not just a function of the decline of the political order. It is also, of course, a symptom of the economic regime that has taken hold of Europe since the 1980s. In a neoliberal universe, where markets are the gauge of value, money becomes, more straightforwardly than ever before, the measure of all things. If hospitals, schools and prisons can be privatised as enterprises for profit, why not political office too?
Antidote du jour. MK: "From an Earth Day event at the Chatsworth Nature Preserve in Chatsworth, CA."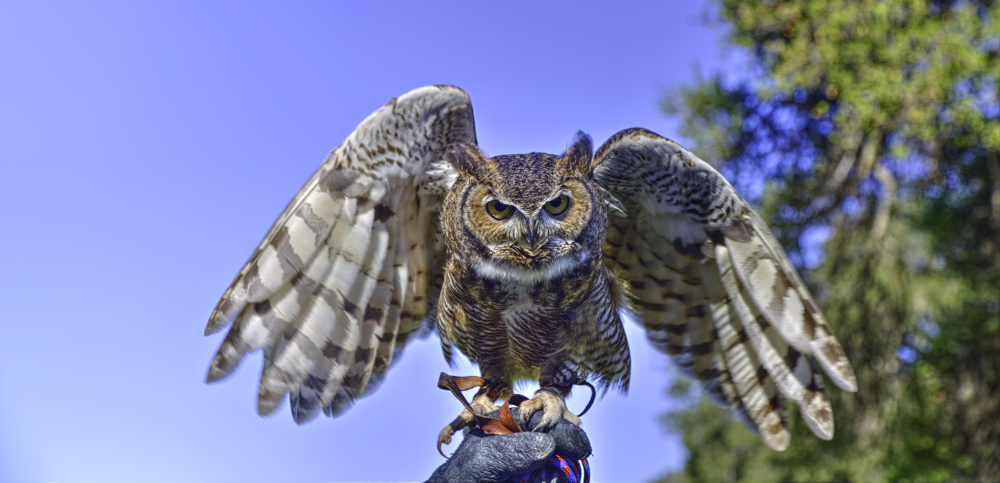 See yesterday's Links and Antidote du Jour here.