A dozen baby birds get help from St. Paul neighborhood – again TwinCities (Chuck L)
Dog rescuing a cat from a flood in Bosnia Planet Earth (Lambert)
People Are Saying This Is The Best Joke Ever Told Sunny Skyz. Dunno about best, but Lambert really likes it.
Genocide in Indonesian Zoo CounterPunch (OIFVet). Not for the fainthearted.
How To Redress The Planet's Energy Balance Ilargi
Regulate food 'like cigarettes' BBC
Canines' Cancer-Sniffing Snouts Showing 90%-Plus Accuracy Bloomberg (John L)
Health craze whips up egg whites Financial Times
REAL ESTATE GOES GLOBAL James Surowiecki
China steps up speed of oil stockpiling as tensions mount in Asia Ambrose Evans-Pritchard, Telegraph
ASEAN unites to condemn rising South China Sea tensions Myanmar Times
China's housing bust charted MacroBusiness
Building Deal in China Highlights Debt Concerns Wall Street Journal
Thailand's Unrest Wreaks Greater Damage Than Forecast: Economy Bloomberg
Depardieu hits Cannes to bless and bare all in the 'DSK movie" Financial Times
The eurozone's problems have not gone away, and elections won't change much Guardian
Buyout frenzy pushes prices to new highs Financial Times
Italy, the euro zone's pouting mistress, threatens financial havoc Globe and Mail
Swiss Voters Defeat $24.65 Minimum Wage by a Wide Margin New York Times
No Clear Winner in First Round of Greek Local Elections Bloomberg
Ukraine
Ballots or barricades for Ukraine voters? DW

Ukraine crisis: Putin orders troops back from border BBC

The unfolding Ukraine crisis signals a new world order Guardian

Nulandistan update RT (Madonna). The intro overeggs the Russian point of view, but the balance of the show is worthwhile.
Big Brother is Watching You Watch
Cisco boss calls on Obama to rein in surveillance Financial Times. This is now finally getting interesting.

A Deep Dive into the House's Version of Narrow NSA Reform: The New USA Freedom Act EFF

Everyone should know just how much the government lied to defend the NSA Guardian (furzy mouse)
One of the above: Obama's bet on gas throws caution to the wind Edward Luce, Financial Times
Keep politics out of the courthouse Washington Post
Todashev's Killer: No Wonder His Identity Was Secret WhoWhatWhy
WHY JILL ABRAMSON WAS FIRED: PART THREE Ken Auletta, New Yorker
New York Times' New Executive Editor Has History of Steering Clear of Controversial Reporting Kevin Gosztola, Firedoglake (Nikki)
Geithner Pants on Fire
The Case Against the Bernanke-Obama Financial Rescue New York Times

Geithner Omits Cost of Success Bloomberg. "Success" should be in quotes.

What Tim Geithner doesn't know about Social Security is … shocking Los Angeles Times (fresno dan)
We the Owners: Employees Expanding the American Dream PBS (diptherio)
Antidote du jour (Lance N):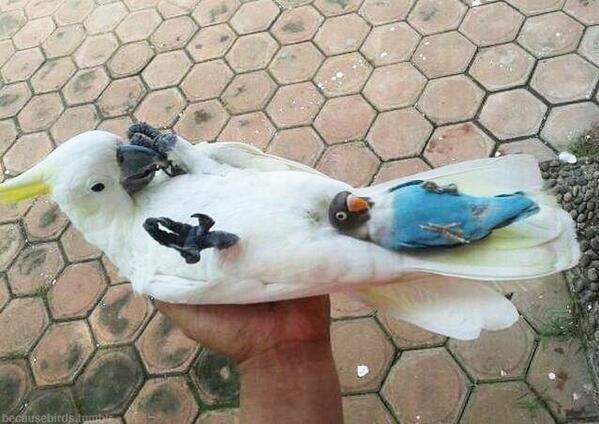 See yesterday's Links and Antidote du Jour here.